The Atlantic Politics & Policy Daily: Too Big for Their Bridges
Two former aides to New Jersey Governor Chris Christie were found guilty on all charges in connection to the George Washington Bridge lane closures in 2013.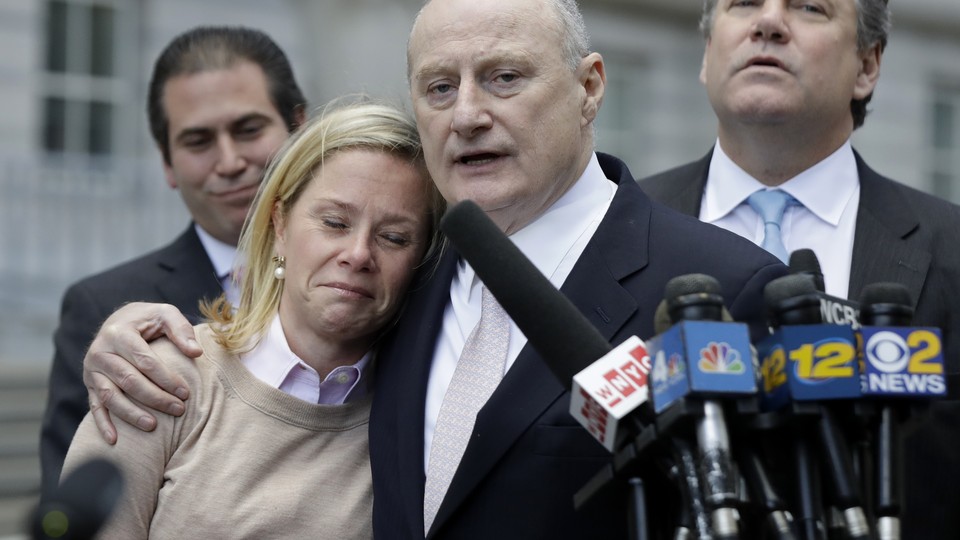 Today in 5 Lines
A federal jury convicted two former aides to New Jersey Governor Chris Christie over the George Washington Bridge lane closures in 2013. A jury found Rolling Stone magazine liable for defamation in a suit related to the now-debunked 2014 article about an alleged rape at the University of Virginia. The U.S. added 161,000 jobs in October, while the unemployment rate dropped slightly to 4.9 percent. The Paris Agreement—which includes 96 countries and aims to combat climate change—officially became international law. President Obama shortened the sentences of 72 inmates, bringing the total number of commutations granted during his presidency to 944.
---
Today on The Atlantic
No Pressure: Arizona, a Republican-leaning state, may be in play for Democrats this election. Conor Friedersdorf traveled to the state "to talk to these newly relevant voters as they weighed a decision that could affect the fate of the whole country."

One Heck of a Year: Trevor Noah took over as host of Comedy Central's The Daily Show at the beginning of a highly contentious and unusual U.S. presidential race. Here are his thoughts on the 2016 election and today's political commentary. (Vann R. Newkirk II)

On the Road: Hillary Clinton and Bernie Sanders hit the campaign trail in North Carolina this week in an attempt to shore up support for the Democratic nominee. North Carolina, after all, is significant for Clinton, who could secure a victory against Donald Trump if she wins the state. (David A. Graham)
Follow stories throughout the day with our Politics & Policy portal.
---
Snapshot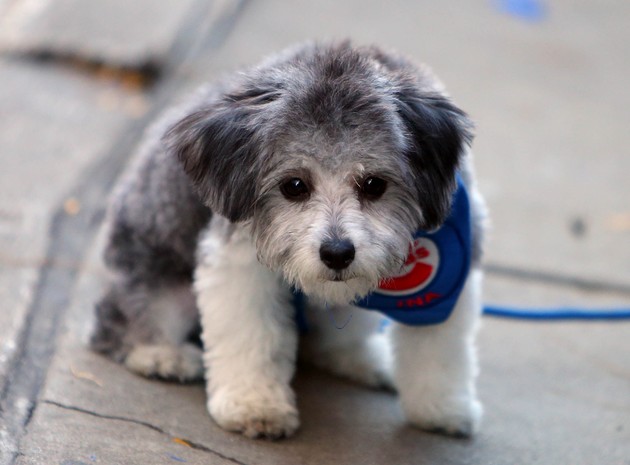 ---
What We're Reading
On the Inside: The halls of New York's Attica Correctional Facility bustle with opinions about the 2016 election. John J. Lennon, an inmate at the maximum-security facility, captures life inside, where most of the guards favor Trump while the prisoners back Clinton. (The Marshall Project and Vice)
'What It Took': Politico's Michael Kruse examines Hillary Clinton's lifetime in the public eye. Her guarded personality, he writes, was "forged through a career-long collision with the constantly shifting set of gender-based expectations people have put on her."
It's Not That Easy: Claims of voter fraud have raised questions about the legitimacy of the election process in the United States. ProPublica unpacked these concerns in this interactive graphic. (Susie Cagle)
Down the Rabbit Hole: Huffington Post's Luke O'Brien joined the young leaders of the alt-right to trace the origins and future of the movement—a new kind of white nationalism, born online and bred through social media.
Trouble in Utah: The Republican nominee's team is working hard to garner support in one of America's most conservative states, but two major hurdles stand in his way: Utah's large and disapproving Mormon population, and third-party challenger Evan McMullin. (McKay Coppins, BuzzFeed)
---
Visualized
'The Voter Suppression Trail': In this New York Times video game, users can choose characters of different socioeconomic backgrounds to get a sense of the obstacles they face when trying to vote.
---
Question of the Week
This week we asked you what you wouldn't want the FBI to find in your emails, and you sent us some … interesting responses. Our favorites:
Dirk Bloemendaal is worried the agency might find "anything related to a yoga routine" in his inbox.
John Stanford would hope to keep hidden "a note to friends that John Podesta's (Hillary Clinton's campaign chairman) risotto isn't that good."
And from Miguel Velez: "A notice that Trump won the election." You'll find out in four days, Miguel. Four days.
-Written by Elaine Godfrey (@elainejgodfrey) and Candice Norwood (@cjnorwoodwrites)