You Think the Campaign Is Bad? Just Wait Until It's Over
Editor's Note:
This article previously appeared in a different format as part of The Atlantic's Notes section, retired in 2021.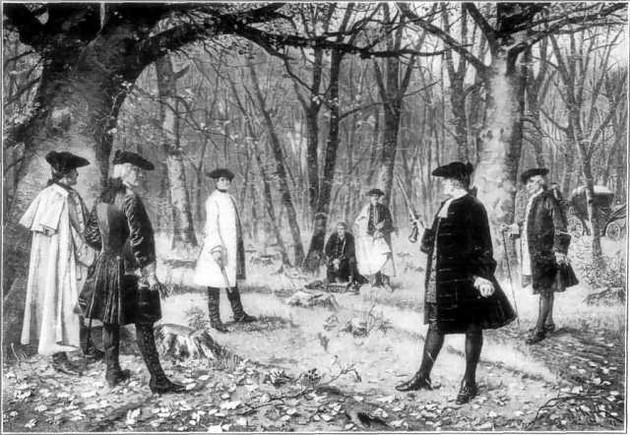 A reader in the tech business offers an uncomfortably plausible scenario on what might happen beginning November 9:
What comes after the campaign of 2016?  It now appears likely that Hillary will win, that Trumpism will be soundly discredited, and that people will soon forget that the contest ever seemed close. Losing campaigns are always harmless in the rear view mirror: no one has family stories about working for Joe McCarthy or Charles Lindbergh. That's why we need the Time Capsule.

But, after the campaign is over and the election lost, Trump faces trouble unprecedented in American history*. It's conceivable that Trump could face civil or criminal prosecution on several fronts: federal income tax evasion, mail fraud connected with Trump University, fraud connected to his charitable foundation, espionage associated with Wikileaks, illegal lobbying associated with Russia.

(* Well, there's Aaron Burr. Warren Harding died in office. Eugene Debs wound up in prison, but he wasn't quite a major party candidate, his offense—if offense it was—occurred years after the campaign, and his red-scare prosecution is not something of which the country has been proud.  I can't recall another example.)

We can easily imagine that some of these matters might arrive in federal or state court in the coming years. Whatever the outcome of those cases, Trump supporters will believe that the charges are Hillary Clinton's personal retribution. And, next time the Democrats lose the White House, they will call for matching prosecutions of the losing candidate. "Lock Her Up" may have awful echoes.

As you know, this mirrors one of the defects that led to the collapse of the Roman Republic. Romans didn't want every private complaint to stop public business, so you couldn't bring suit against officials until their terms expired.  Toward the end of the Republic, this meant that anyone could expect to be sued as soon as they left office, which meant that people had to find ways to stay in office indefinitely. Losing a big election meant endless litigation, possibly ending in death or exile.

As things stand, I fear creating the expectation that every losing presidential candidate will face prosecution.  

One escape hatch could be a pre-emptive pardon. I was not a fan of Ford's pardoning Nixon, but the national interest might be stronger here than it was after Watergate. History has been kinder about another precedent, the decision not to prosecute officials of the purported Confederacy. The question then becomes, is it preferable for Clinton to pardon Trump, or for Obama?