Why Does Trump 'Project' So Much? A Hypothesis
Editor's Note:
This article previously appeared in a different format as part of The Atlantic's Notes section, retired in 2021.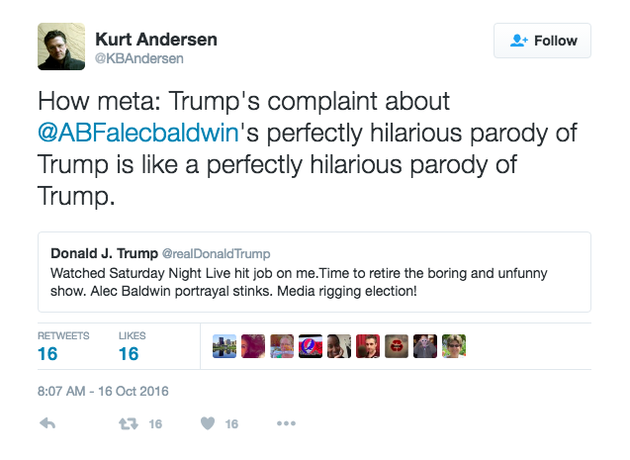 In installment #142 of the Time Capsule series, I argue that "projection," in the psychological sense, is the default explanation for anything Donald Trump says or does.
Projection means deflecting any criticism (or half-conscious awareness) of flaws in yourself by accusing someone else of exactly those flaws. Is Trump's most immediately obvious trait his narcissistic and completely ungoverned temperament? (Answer: yes.) By the logic of projection, it thus makes perfect sense that he would brag that he has "the greatest temperament" and judgment, and criticize the always-under-control Hillary Clinton for hers.
How can this be? A reader offers an analysis worth considering (emphasis added):
I am writing to comment on "Drug Test," item #142, and the idea of self-projection as the first rule of Trump analysis. Here's my completely amateur opinion:

Trump is a man with almost zero ability to empathize or imagine other people's motives or drives. His ego and narcissism are so oversized they warp all his opinions into reflections of himself. Since he has no understanding of anyone but himself, when he tries to attribute motive, needs, or desires in others, they are therefore at best something from himself that he recognizes in them, or simply a reflection of feelings he himself has.

In simple terms, one might say his mind is empty of any thoughts that are not self-referential. And so self-projection is simply a consequence of this vacuity.