Trump Time Capsule #147: 'Scion'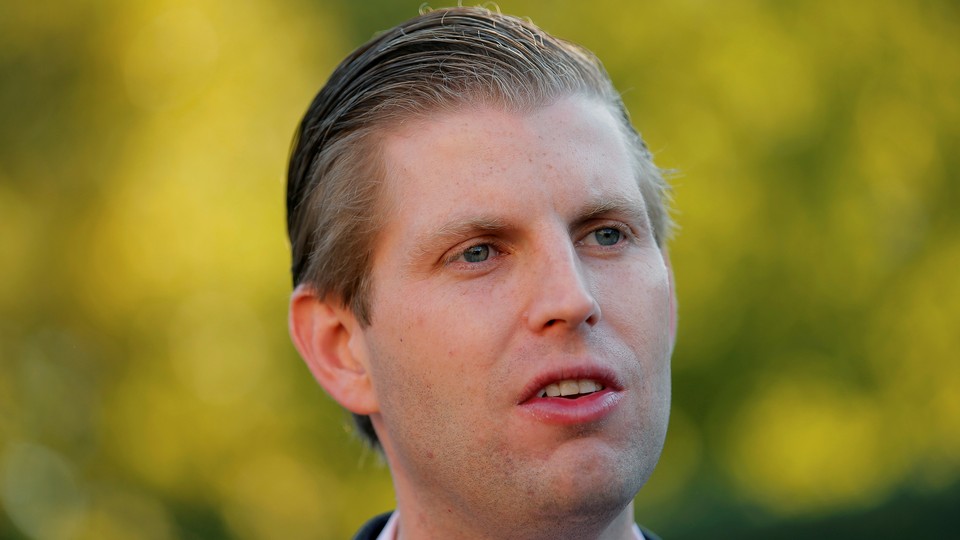 Editor's Note:
This article previously appeared in a different format as part of The Atlantic's Notes section, retired in 2021.
Late to this for family reasons, but catching up on an actually astonishing development:
Through the campaign, Donald Trump at times seemed more intent on promoting his business interests than in advancing a political campaign. He took time off this summer to fly to Scotland and tout the opening of a new Trump golf resort. He turned what was billed as a major campaign announcement into a promo for his new DC hotel. A surprisingly large share of the money he's raised for his campaign's expenditures has gone to his own businesses (notably Mar-a-Lago).
That is why today's story, in Travel and Leisure, is so piquant and O. Henry-like. What Trump might have imagined would further burnish his personal brand may in fact be poisoning it. T&L reports that Trump's new hotels will no longer carry his name!!! Instead they'll be called "Scion." Groan, given the actual scions, but fascinating in its own way. From T&L:
Amidst reports that occupancy rates at Trump Hotels have slipped this election season, the company has announced that new brand hotels will no longer bear the Trump name.

The newest line of luxury hotels, geared towards millennials, will be called Scion, the company said.
Wait till this sinks in: the name that Donald Trump thought was his greatest asset, the basis of his claims of wealth, is now such commercial baggage that they're keeping it off his buildings.
***
People know the famous chef José Andrés  as, well, a famous chef. I had a chance to get to know him a few years ago in strange circumstances in Beijing.
But I think he deserves long-term attention as probably the first "public" person to take personal and commercial risks in a forthright stance against Trump. Shortly after Trump's "they're sending rapists" speech, José Andrés said he would not open a restaurant, as previously agreed, in Trump's new DC hotel. Trump immediately sued him back.
Would that some part of José Andrés's backbone had been transplanted into the Speaker of the House.