Trump Time Capsule #140: 'Lock Her Up'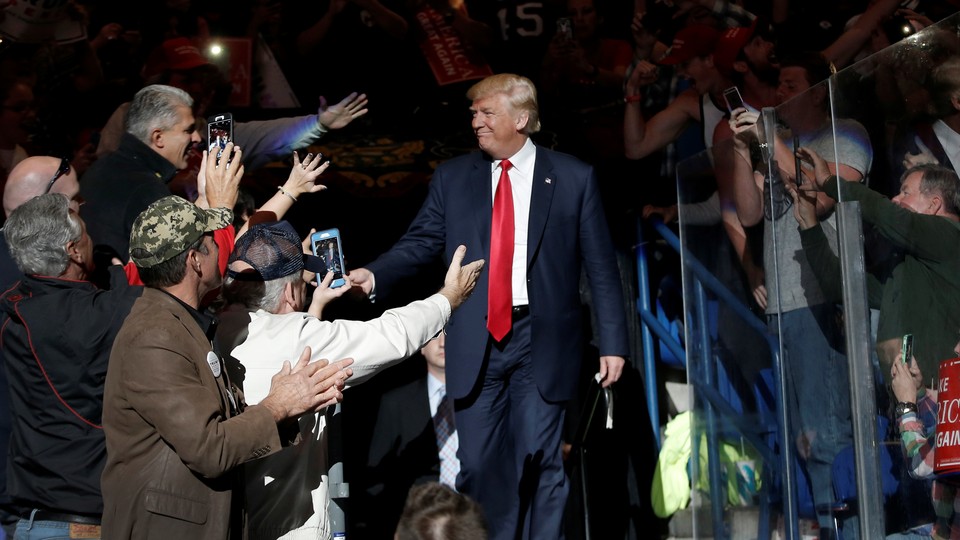 Editor's Note:
This article previously appeared in a different format as part of The Atlantic's Notes section, retired in 2021.
One of the few "genteel" aspects of the Republican convention in Cleveland three months ago was Donald Trump's response, in his acceptance speech, to the boisterous chants of "Lock her up!" that were rising from the crowd. In the opening days of the convention, I heard that chant frequently from crowds outside and inside the arena, alternating with two cruder variants: "String her up!" and "Trump that bitch!"
When the familiar "Lock her up!" cheers began midway during Trump's big speech, he handled them with what seemed at the time to be very shrewd aplomb. He let the chants run for a few seconds. He gave his in-on-the-joke smile, Ah, I know what you mean!. He paused dramatically, and then he stepped in, responsible-parent style, and switched the verb in a way respectful of democratic procedure: "Let's …  defeat her in November." You can see the moment at the end of this clip. Much of the rest of the speech was a primary-election-style appeal to the base. But when I heard this passage I thought: wow, maybe he can shift his tone.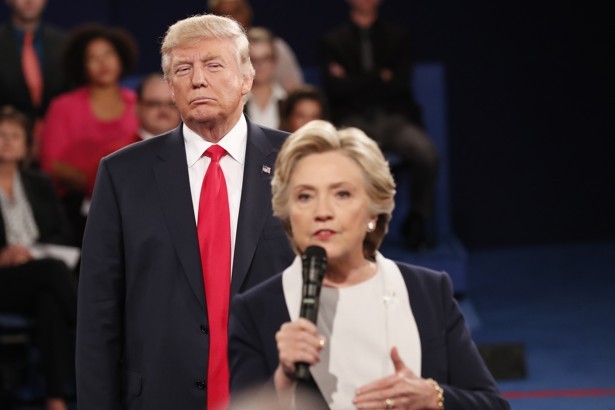 That was then. Two nights ago at the debate, Trump made his famous "you'd be in jail" comment, which in substantive terms was the most important moment in the debate. (In terms of imagery and symbolism, the most important moment came when Trump loomed menacingly close to Clinton. I will bet anything that the picture of him doing so, at right, is the image with which we remember the debates and the campaign as a whole.) But "you'd be in jail" was itself a shocking departure from two centuries' worth of political norms, for reasons Yoni Appelbaum explains here.
And last night, at a rally in Wilkes-Barre, Pennsylvania, Trump had had enough of "Let's defeat her." The crowd chanted "Lock her up! Lock her up!" And the man who would be president said, "Yeah, 'Lock her up' is right!"
Nothing like this has happened before. No one like this has come so close to power in the United States. Four weeks from tonight we'll know how close he came.