Trump Time Capsule #136: 'She'd Be in Jail'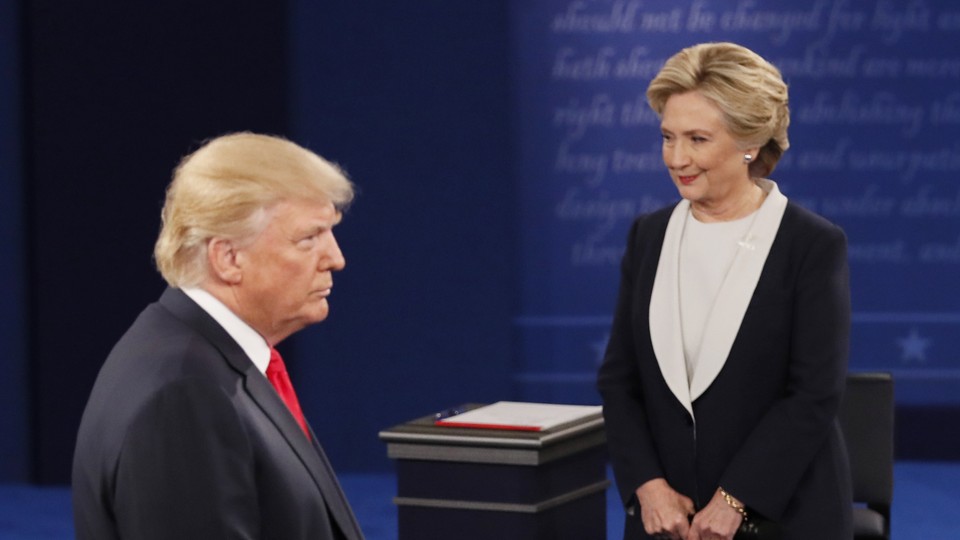 Editor's Note:
This article previously appeared in a different format as part of The Atlantic's Notes section, retired in 2021.
I think I have taken off half my remaining life expectancy in the process, but I watched the second debate this evening and did a million-item tweetstorm in real time. Actually, only 97 items, which you can see in numbered sequence starting here.
But there is one item that genuinely has not occurred before in modern presidential politics, and that in my view deserves genuine outrage. That was Trump's comment about 30 minutes in that if he were president, Hillary Clinton would be in jail. Here's one of the YouTube clips I've found:
This is wrong. You cannot say this. This is the way tinhorn cult-of-the-personality despotisms work. The fact that this came out immediately and spontaneously from Trump, like his "that makes me smart!" comment about paying no taxes and unlike his memorized "oh, that was locker room talk" responses about his sex tape, makes it more revealing.
That's enough for now. 29 days to go.