The $916 Million Loss Hiding in Trump's Tax Returns
The New York Times has reportedly obtained portions of the nominee's 1995 federal filings, which show a staggering loss.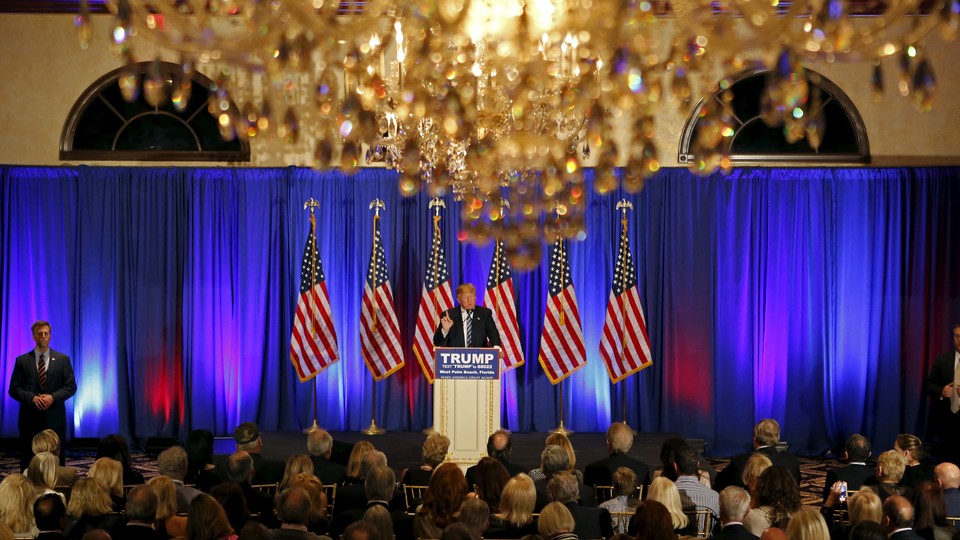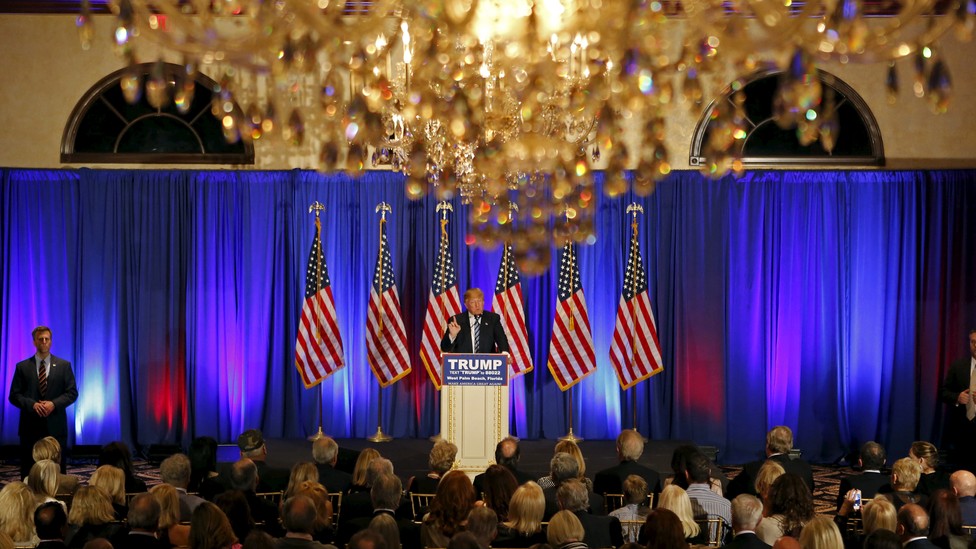 Some 77.5 million American households paid $1.6 trillion in federal income taxes in 2016. But after Donald Trump, a self-described billionaire, lost $916 million in 1995, he may have avoided paying anything at all in income taxes for almost two decades.
The New York Times published three pages of the Republican presidential nominee's tax forms from 1995 on Saturday night, including one that indicates the real-estate magnate declared almost a billion dollars in losses that year.
According to tax experts consulted by the Times, that gargantuan loss could have allowed him to avoid paying federal income taxes for as long as 18 years. From the Times's report:
Although Mr. Trump's taxable income in subsequent years is as yet unknown, a $916 million loss in 1995 would have been large enough to wipe out more than $50 million a year in taxable income over 18 years.

The $916 million loss certainly could have eliminated any federal income taxes Mr. Trump otherwise would have owed on the $50,000 to $100,000 he was paid for each episode of "The Apprentice," or the roughly $45 million he was paid between 1995 and 2009 when he was chairman or chief executive of the publicly traded company he created to assume ownership of his troubled Atlantic City casinos. Ordinary investors in the new company, meanwhile, saw the value of their shares plunge to 17 cents from $35.50, while scores of contractors went unpaid for work on Mr. Trump's casinos and casino bondholders received pennies on the dollar.

"He has a vast benefit from his destruction" in the early 1990s, said one of the experts, Joel Rosenfeld, an assistant professor at New York University's Schack Institute of Real Estate. Mr. Rosenfeld offered this description of what he would advise a client who came to him with a tax return like Mr. Trump's: "Do you realize you can create $916 million in income without paying a nickel in taxes?"
The forms shed some new light on the candidate's murky financial history, but offer few clues about his current tax status. In a break from presidential tradition, Trump has refused to release his tax returns from recent years, claiming he cannot disclose them because of an ongoing IRS audit. A former IRS commissioner said in August that was not true.
His opacity has drawn criticism from across the political spectrum, ranging from his Republican predecessor Mitt Romney, who speculated there was a "bombshell" hiding in Trump's tax records, to his Democratic opponent Hillary Clinton, who said at Monday's debate that Trump likely "paid nothing in federal taxes."
"That makes me smart," he retorted.
In a statement, the Trump campaign denounced the Times for publishing what it described as a "more than 20 year-old alleged tax document [that] was illegally obtained." The campaign also said Trump had paid "hundreds of millions of dollars in property taxes, sales and excise taxes, real estate taxes, city taxes, state taxes, employee taxes and federal taxes." It did not deny the Times's central claims.
"This bombshell report reveals the colossal nature of Donald Trump's past business failures and just how long he may have avoided paying any federal income taxes whatsoever," Clinton's campaign manager, Robby Mook, said in a statement. "In one year, Donald Trump lost nearly a billion dollars. A billion. He stiffed small businesses, laid off workers, and walked away from hardworking communities. And how did it work out for him? He apparently got to avoid paying taxes for nearly two decades."
How the Times obtained the documents resembles something from a noir mystery novel. According to the newspaper, an anonymous sender mailed the three forms to reporter Susanne Craig, who had previously written about Trump's finances.
"The three documents arrived by mail at The Times with a postmark indicating they had been sent from New York City," the newspaper reported. "The return address claimed the envelope had been sent from Trump Tower."