The Dangers of Going West on Amtrak
Another traveler reports being harassed by police officers on the California Zephyr.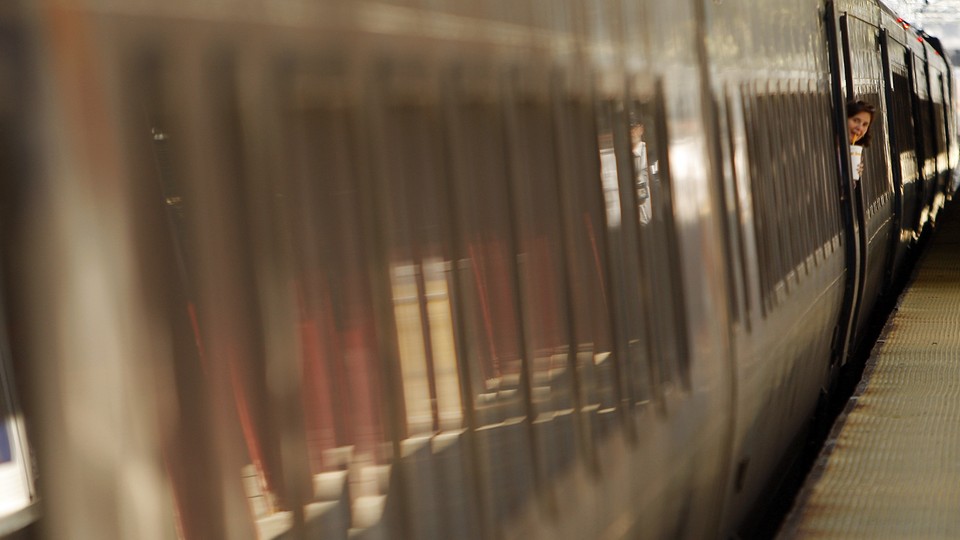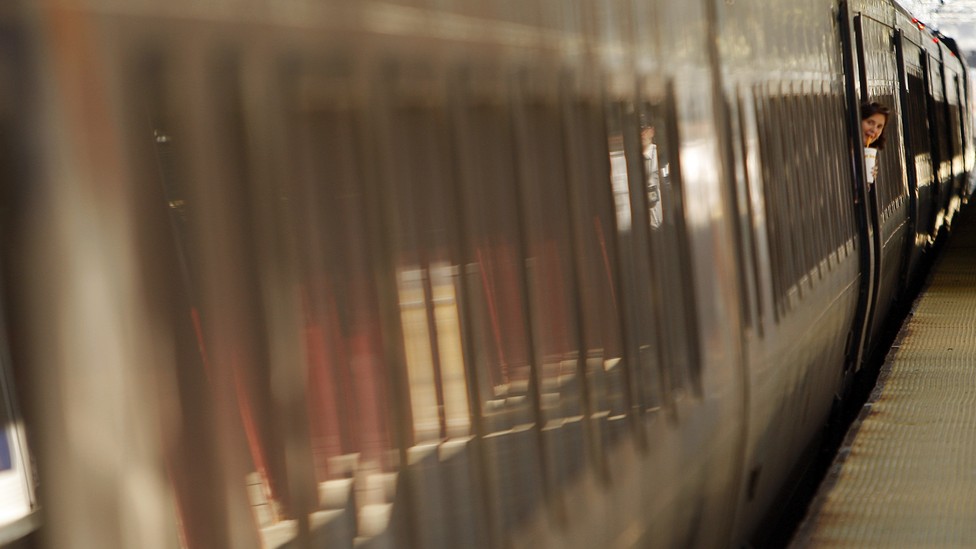 Due to high costs and low ridership, Amtrak loses money on the California Zephyr, the passenger train that traverses a picturesque route from Chicago to the Bay Area. Its balance sheet would improve if more people could be persuaded to buy tickets for a "Superliner Roomette," where there's a picture window to watch passing scenery, two fold-down beds, and private space to get a good night's sleep.
But the few passengers who forgo a faster, cheaper flight, shelling out upwards of $800 in hopes of an unusually pleasant journey, are setting themselves up for unpleasantness: On the route, law-enforcement officers are prone to treating passengers who've done nothing wrong as suspects in the drug-trafficking business.
This harassment has been going on for years.
In previous articles, I've written about Joseph Rivers, a 22-year-old who boarded an Amtrak train with his life savings, only to have it seized by DEA agents with no evidence of any lawbreaking, forcing him to hire a lawyer to get back what was rightfully his. I've written about mathematician Aaron Heuser, who traveled aboard Amtrak around the time he left his job at the National Institutes of Health—near Reno, law-enforcement officers violated his rights and took money from his wallet. I've noted the ACLU's work to document behaviors deemed "suspicious" on Amtrak trains:
Unusual nervousness of traveler
Unusual calmness or straight ahead stare
Looking around while making telephone call(s)
Position among passengers disembarking (ahead of, or lagging behind passengers)
Carrying little or no luggage
Purchase of tickets in cash
Purchase tickets immediately prior to boarding
After publishing those stories, I received correspondence from other innocent people allegedly harassed by law enforcement on Amtrak trains, many on travel to California. And I'm sorry to report that despite my efforts to shed light on these abuses, and similar articles in other publications, I still receive new emails with the same old story.
The latest comes from Evan Rinehart, an engineer who lives in New Orleans, Louisiana. He recently took an Amtrak to Chicago without incident, save for chilly temperatures and a passenger seated beside him in coach whom he found unpleasant.
He decided to buy a private compartment for the rest of his journey west.
On the last morning of his trip, he wrote, he was prematurely awoken from the good night's sleep he purchased at a premium. A plain-clothes police officer was knocking at his door.
"He asked if I was transporting large amounts of drugs, large quantities of currency, or illegal weapons. Obviously I said no, which was true," he wrote. "Then he asked me about the purpose of my trip and how long I would be in San Francisco. I didn't have much of a plan, but I told him I was visiting friends there, which was true. Then he wanted to search my luggage, all two small bags in the roomette, 'with your permission of course, with you present.' I knew that there needed to be a warrant to justify such an unreasonable search, but being intimidated as all hell I let him. When I backed into the hallway he introduced me to his partner who was standing some distance away who just stared at me the whole time."
All this when at most the search would uncover an amount of drugs so tiny it could fit in two small travel bags. How would that change the drug scene in the Bay Area?
Most law-enforcement officials would consider this a non-incident: cops got consent for a search and found nothing at no cost beyond their time. In reality, these sorts of "nothing to see here" interactions unnerve people, spoil their journeys, and cause them to feel that they've been mistreated by their own government. The experience is only more galling when the public employees conducting the search adopt a hostile attitude, treating innocents like they are lying criminals.
The person who searched Rinehart's bag started to engage him about what he had packed. "At one point he remarked that I didn't have enough clothes with me for the length of my vacation, however long he thought that was," the passenger recalled. "This remark pissed me off, but at the time I continued treating these guys like normal people hoping they would leave. As the train was getting ready to leave he abruptly ended the conversation, thanked me for being patient and they left." Rinehart has been seeking a refund from Amtrak without success, complaining that his treatment aboard the train was "less than first class," though he paid $917.
More troubling was what happened when he tried to file a complaint about the interaction with law enforcement. "Thinking these police may not have been real, I called Amtrak police to report suspicious circumstances," he wrote. "Without confirmation that this was standard procedure, the operator suggested that I definitely should call Reno police to get the specific unit and reasons for being selected. So I called Reno police and the woman I talked to was quite unprofessional, also didn't confirm that it was standard procedure, or seem to be concerned that I thought it might be fake police. Then she suggested I call internal affairs."
Using a plain clothes officer to search passengers makes Amtrak vulnerable to fakers posing as cops; it predictably leaves passengers more unnerved than would uniformed officers; and it leaves whoever is doing the searches more free to abuse passengers, who must clear unrealistic hurdles to identify the agency responsible for their treatment. (I contacted the Reno Police Department on September 21 to see if they ever use plain-clothes officers to search passengers on Amtrak. I haven't gotten an answer yet, but will update this article if I do.) Finding the right way to complain and identifying the offending officer would be harder still for the average person. The status quo is a recipe for abuses that are, predictably, ongoing.
When Americans are mistreated in this way, they search the web to make sense of their experiences, and some of them find their way to me.
"After finding your articles, this experience makes a lot more sense," Rinehart wrote at the end of his email. "I personally qualified for most of the bullet points for 'suspicious.' I booked the Zephyr trip the day before leaving. I did not check baggage. I was traveling alone. Unlike the man in your article, I also didn't have a really good reason for taking the train, besides the fact that this is America and since when do we need a reason to travel?" He is left with the feeling that "the only thing worse than being paranoid about how people are acting around you, in a supposedly trusting environment, is the realization that your paranoia is justified."
One wonders how many Amtrak passengers face similar harassment each year as the result of a tactic that cannot possibly have any meaningful effect on the drug supply.