The Atlantic Politics & Policy Daily: The Nightmare Before November 8
Hillary Clinton's emails are dominating the political conversation one week ahead of Election Day.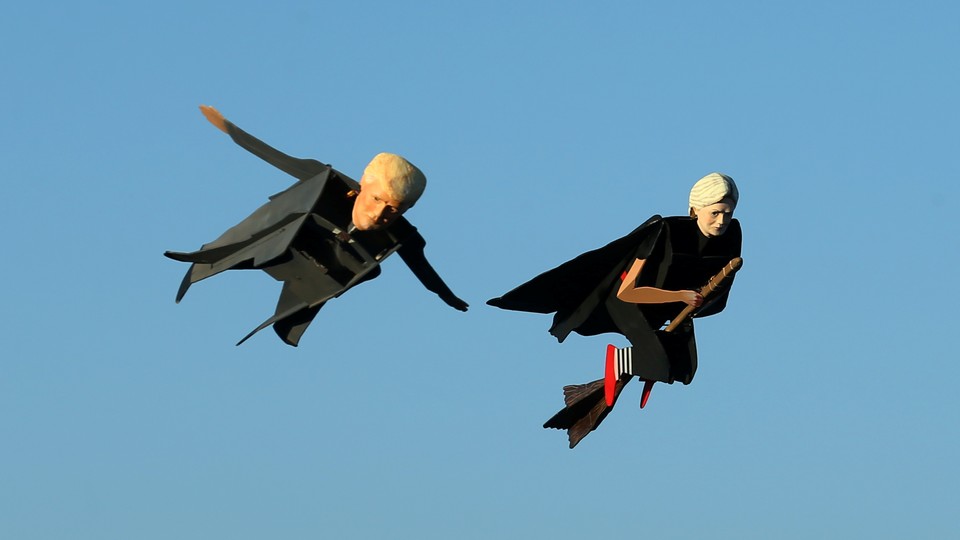 Today in 5 Lines
FBI Director James Comey reportedly declined to have the bureau sign onto a statement accusing Russia of "meddling in the U.S. election" because of the proximity to Election Day. White House Press Secretary Josh Earnest said he will neither "defend nor criticize" Comey's decision to look into additional emails related to Hillary Clinton. Tech billionaire Peter Thiel defended his support for the Republican nominee in a speech at the National Press Club in Washington, D.C., saying "what Donald Trump represents isn't crazy, and it's not going away." CNN cut ties with Democratic strategist Donna Brazile, after a new batch of hacked emails appeared to reveal her sharing questions with Clinton's campaign in advance. Jury selection began for the trial of former Officer Michael Slager, who is accused of fatally shooting Walter Scott following a traffic stop in North Charleston, South Carolina in April 2015.
---
Today on The Atlantic
'No Rest for Paul Ryan': No matter who wins the presidential election, the House Speaker "is looking at a lousy 2017." And it'll all be thanks to the House Freedom Caucus. (Michelle Cottle)

Tension on Campus: College students around the country are at odds over the 2016 election. College Republicans who plan to vote for Donald Trump, in particular, face hostility not only from their liberal peers, but also from anti-Trump conservatives. (Clare Foran)

Comey Catches Heat: Since FBI Director James Comey's announcement that the bureau will examine additional emails, Democrats have accused him of attempting to sway the election, while Republicans believe he was wrong to close the investigation at all. (David A. Graham)
Follow stories throughout the day with our Politics & Policy portal.
---
Snapshot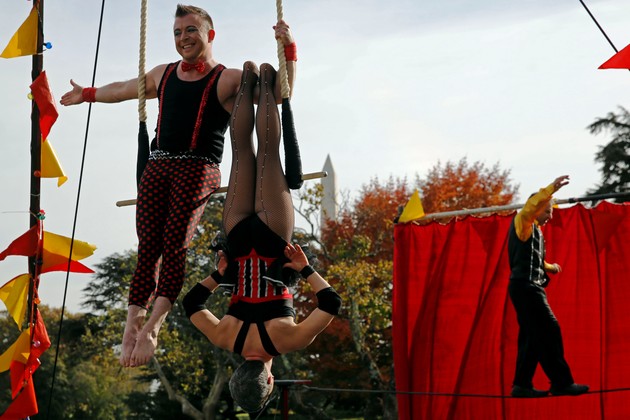 ---
What We're Reading
Trump in the Home Stretch: The businessman-turned-presidential candidate spawned a massive national movement. The question is, what happens to all that energy once the campaign is over? (Gabriel Sherman, New York Magazine)
The GOP's Math Problem: Republicans have long carried white voters in presidential elections, but, Tim Alberta explains, "that's not enough anymore." The GOP needs to earn the support of non-white Americans. But how? (National Review)
Comey's Choice: The FBI director's approach to Hillary Clinton's emails has set an "unfortunate precedent" in the U.S. election process—and could have a lasting impact on the FBI's reputation. (Riley Roberts, Politico)
'Fox News, a Melodrama': "There was no better view of the meteor hitting the Republican Party in real time" than Fox News, writes Emily Nussbaum. The network saw its share of drama this year—from the resignation of longtime chairman Roger Ailes amid sexual harassment allegations to Megyn Kelly's public battles with Trump and his surrogates. (The New Yorker)
System Overhaul: On Election Day, voters in New Mexico will decide on whether to pass a constitutional amendment that would prohibit the money bail system in the state, which many argue punishes low-income people who cannot afford to pay for jail release. (Jeff Proctor and Andrew Becker, Reveal News)
---
Visualized
Spooky!: Check out this photo gallery to see a series of 2016-inspired costumes—from Ken Bone to Clinton's emails. (The New York Times)
---
Question of the Week
FBI Director James Comey told Congress that the agency will examine additional emails that "appear to be pertinent" to its investigation of Hillary Clinton's private-email use. What's the one thing you hope the FBI will never find in your email?
Send your answers to hello@theatlantic.com, and our favorites will be featured in Friday's Politics & Policy Daily.
-Written by Elaine Godfrey (@elainejgodfrey) and Candice Norwood (@cjnorwoodwrites)