The Atlantic Politics & Policy Daily: Trump Checks Out the Presidential Suite
The Republican nominee took some time off the campaign trail to speak at the grand opening of his new hotel in Washington, D.C.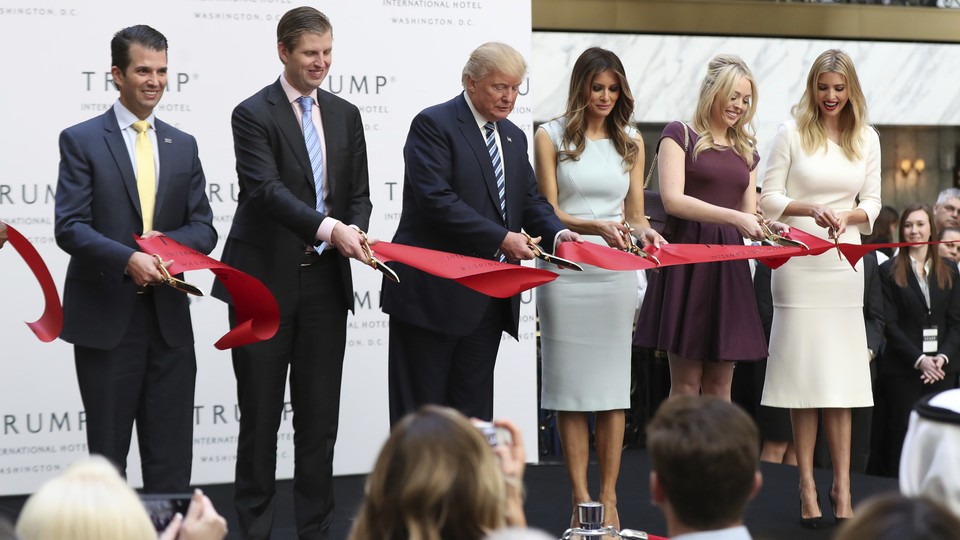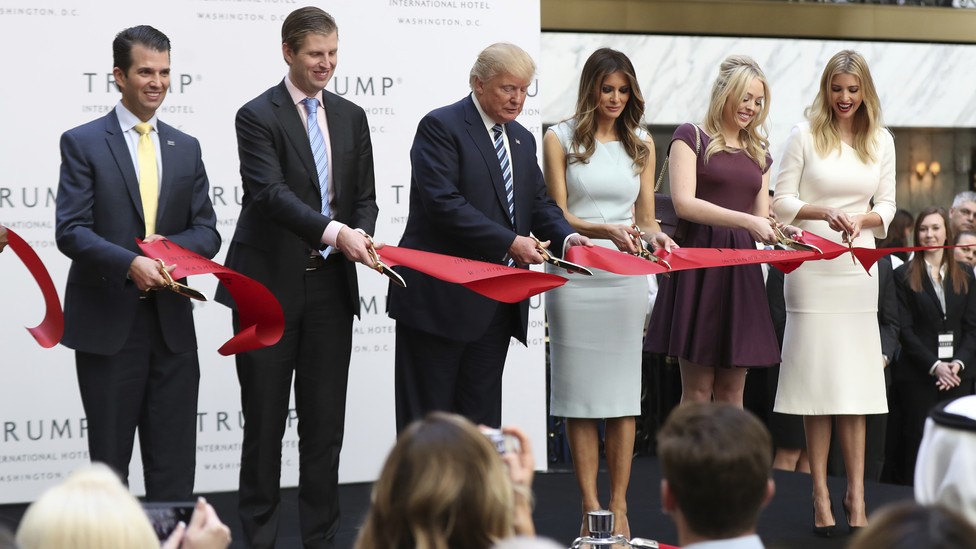 Today in 5 Lines
Donald Trump briefly stepped off the campaign trail to attend the grand opening of his new hotel in Washington, D.C. During his address, he congratulated Newt Gingrich for his performance during an interview with Megyn Kelly, who he accused of being "fascinated with sex." Hillary Clinton will have her election-night rally at the Jacob Javits Convention Center on the west side of Manhattan. Defense Secretary Ash Carter ordered the Pentagon to stop collecting bonuses from California National Guard soldiers who reenlisted to serve in Iraq and Afghanistan, calling the process "unfair to service members and to taxpayers." The United States abstained from voting for the first time on a United Nations resolution to condemn the American economic embargo on Cuba.
---
Today on The Atlantic
Sick and Tired: Students at Liberty University—an evangelical school and "the old stomping ground of the religious right"—have become less interested in politics. Instead, they want an education model that retains its Christian focus with fewer ties to the Republican Party. (Emma Green)

Jumping Ship: The heated exchange between Newt Gingrich and Megyn Kelly Tuesday night over Trump's comments about women underscores why the Republican Party is losing support among conservative women. (David A. Graham)

No Love for Trump: The Republican nominee is attempting to win over African American voters by promising to clean up crime-ridden communities. But to people in this Philadelphia neighborhood, Trump couldn't seem more detached from reality. (Elaine Godfrey)
Follow stories throughout the day with our Politics & Policy portal.
---
Snapshot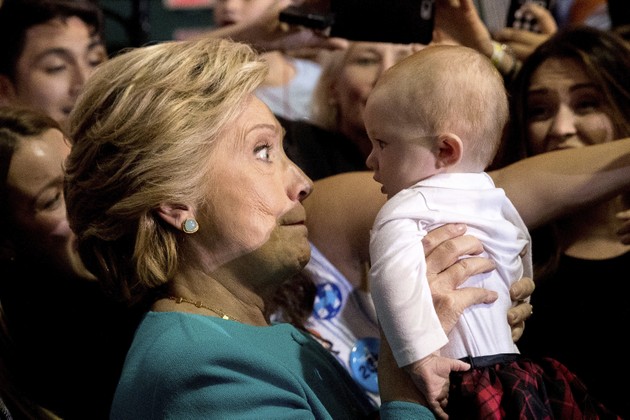 ---
What We're Reading
The New Conservatives: Evan McMullin came into the 2016 election as a conservative alternative to Donald Trump. But McMullin doesn't just have his sights set on the Oval Office, he is working to create a whole new party—one that has gained traction in Utah. (McKay Coppins, BuzzFeed)
Paging Dr. Orange: For years, the U.S. military and the Department of Veterans Affairs have turned to Alvin L. Young for guidance on handling questions about Agent Orange, a toxic herbicide used during the Vietnam War that is causing illnesses among veterans. (Charles Ornstein, ProPublica and Mike Hixenbaugh, The Virginian-Pilot)
'28 Days in Chains': In Pennsylvania's Lewisburg federal penitentiary, inmates who are put in "double-cell solitary" with a violent roommate can object, but the alternative is to be confined in shackles so tight they create open wounds and prevent movement. (Christie Thompson, The Marshall Project, and Joseph Shapiro, NPR)
'The Truth About Trump': Recorded interviews between Donald Trump and Michael D'Antonio, who wrote a biography of Trump, reveal the Republican nominee's greatest fear: losing his celebrity status. Check out the tapes and transcripts here. (Michael Barbaro, The New York Times)
Buckle Up: A Hillary Clinton victory in November is looking more and more likely, but that doesn't mean the attacks against her will stop. In fact, Representative Jason Chaffetz told The Washington Post, House Republicans have "two years' worth of material already lined up." (David Weigel)
---
Visualized
Down the Populist Path: The base of the Republican Party has changed drastically in the last 40 years, with Donald Trump highlighting a divide between traditional conservatives and a "populist version" of the party. These charts show how the GOP's ideological and geographic centers have shifted over time. (Gerald F. Seib and Patrick O'Connor, The Wall Street Journal)
---
Question of the Week
Halloween is just around the corner, and we're anticipating seeing a number of 2016-inspired costumes. What do you think each presidential candidate should dress up as for Halloween?
Send your answers to hello@theatlantic.com, and our favorites will be featured in Friday's Politics & Policy Daily.
-Written by Elaine Godfrey (@elainejgodfrey) and Candice Norwood (@cjnorwoodwrites)