The Atlantic Politics & Policy Daily: Obama to Trump: Over It
The president said the Republican nominee should "stop whining" during a press conference at the White House.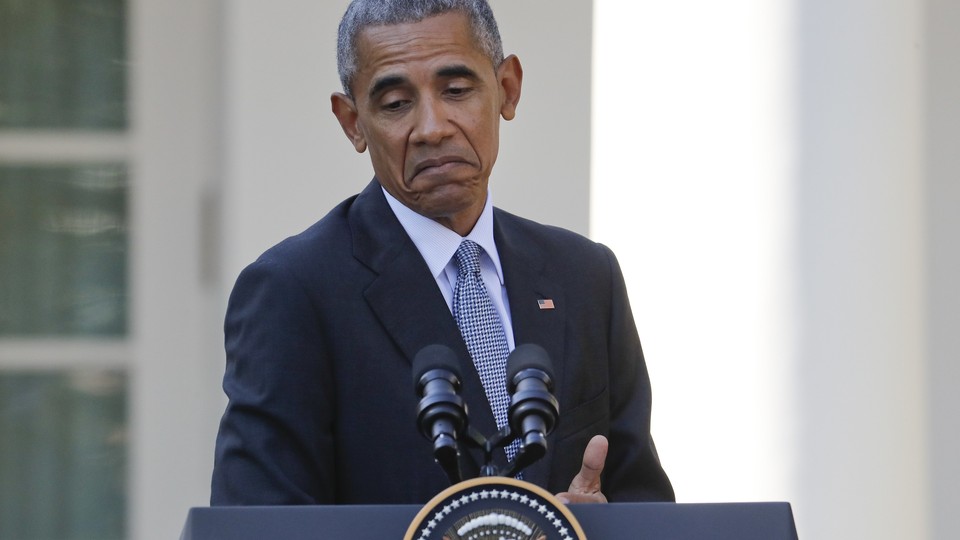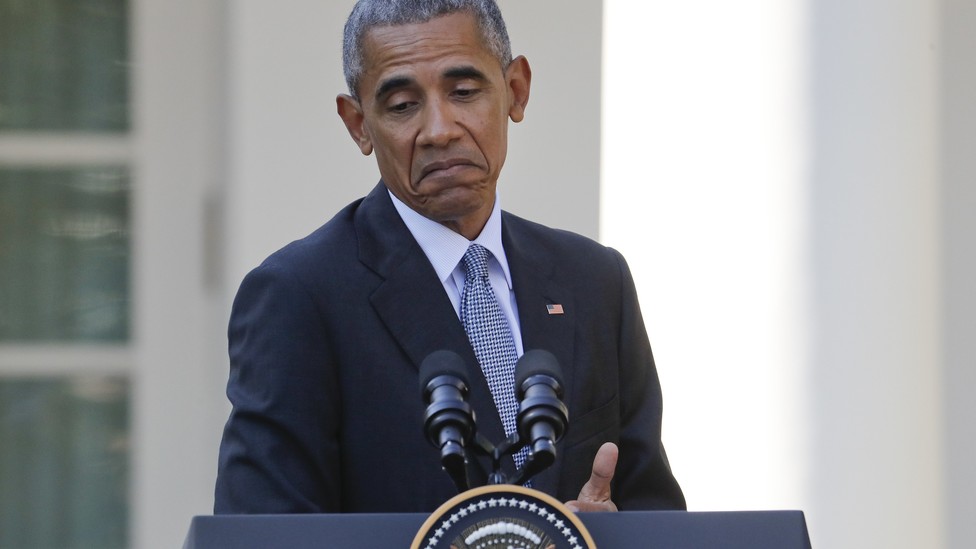 Today in 5 Lines
President Obama said Donald Trump should "stop whining" and focus on earning votes during a news conference with Italian Prime Minister Matteo Renzi at the White House. During a rally in Colorado, Trump said that, if he were elected president, he would push for congressional term limits. Navy Captain Jeff Davis, a Pentagon spokesman, told reporters that more than 100 U.S. troops are taking part in the offensive to retake Mosul from ISIS, adding that they are "well back" from the front lines. Eighty-six police officers were killed in the line of duty in 2015, according to a newly released FBI report. A magistrate judge in Chicago issued a preliminary recommendation that a federal district court reject an attempt to block the enforcement of transgender bathroom guidelines, in a victory for the Obama administration.
---
Today on The Atlantic
'Marriage After Trump': A large partisan gap exists between men and women in the United States. But the split has been more pronounced in the 2016 presidential election, as "Trump and Clinton have divided not just men and women, but men and women who are married to each other." (Alex Wagner)

Making a Dollar: Bernie Sanders and Donald Trump have celebrated small donors this election cycle. And yet, as the number of these donors increases, their money has made up a smaller share of "total individual contributions." (Ian Vandewalker and Lawrence Norden)

The Risk of Silence: Donald Trump has responded to the recent wave of sexual assault allegations against him by insulting and threatening legal action against his accusers. Advocates for assault survivors fear the consequences of his response. (Clare Foran)
Follow stories throughout the day with our Politics & Policy portal.
---
Snapshot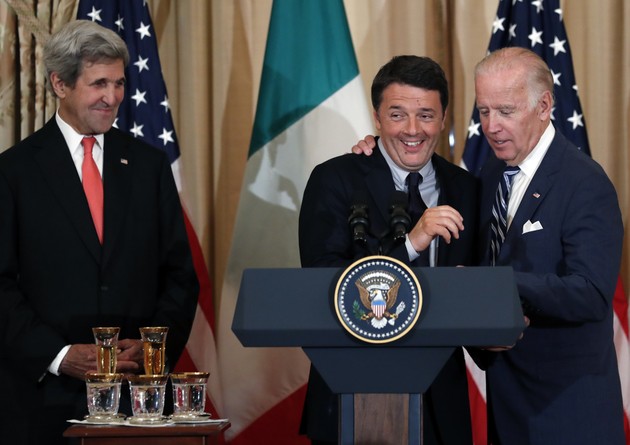 ---
What We're Reading
And Then There Were Two: The battle over who will replace Senator Harry Reid, "the undisputed king of Nevada politics," is heating up in the Silver State. Will the higher-quality Republican candidate triumph over Reid's groomed protégé? (Eliana Johnson, National Review)
Stayin' Alive: Senator Kelly Ayotte, the "self-styled conservative-leaning-yet-bipartisan dealmaker" from New Hampshire has managed to hold her own in the race against Democratic Governor Maggie Hassan. But her decision to ditch Donald Trump has thrown her campaign into difficult—and awkward—territory. (Burgess Everett, Politico)
Initiative 732: A new carbon tax will be on the ballot in Washington state this November, and if it passes, it would be the biggest carbon tax instituted in all of North America. The trouble is, Democrats oppose it. Here's why. (David Roberts, Vox)
'An Ex-Cop's Remorse': Peter Forcelli is a former NYPD detective who now investigates wrongful convictions in Florida. But after returning to New York to testify in a hearing for a man he helped arrest 20 years ago, Forcelli is haunted by doubts regarding the conviction. (Stephanie Clifford, The New Yorker)   
Life With ISIS: On Monday, Iraq announced a military offensive to retake the city of Mosul, the last Iraqi stronghold of the extremist group. Now, more details are surfacing about the grim life inside the ISIS-controlled city. (James Verini, National Geographic)
---
Visualized
From Congress to Corporate: Since 1992, 44 percent of senators and 11 percent of representatives have left politics to work in corporate boardrooms. Use this interactive graphic to see how much former lawmakers are being compensated in their new roles. (Jeff Green, Brandon Kochkodin, and Blacki Migliozzi, Bloomberg)
---
Question of the Week
On Sunday morning, Donald Trump tweeted his distaste for Alec Baldwin's portrayal of him on Saturday Night Live, calling the show "boring and unfunny." But the show, which has been poking fun at presidential elections since 1976, is experiencing its highest ratings in eight years. Back then, Tina Fey famously guest-starred to play then vice-presidential nominee Sarah Palin.
What are your favorite SNL election skits—and why?
Send your answers to hello@theatlantic.com, and our favorites will be featured in Friday's Politics & Policy Daily.
-Written by Elaine Godfrey (@elainejgodfrey) and Candice Norwood (@cjnorwoodwrites)