The Atlantic Politics & Policy Daily: Mike Pence and Tim Kaine Need Your Help in Farmville
The vice-presidential candidates will debate tonight at Longwood University in Farmville, Virginia.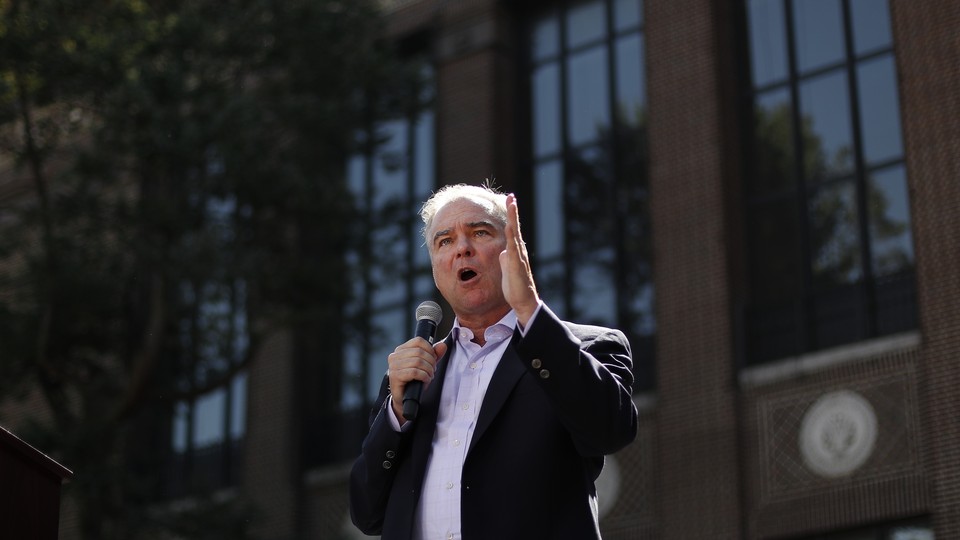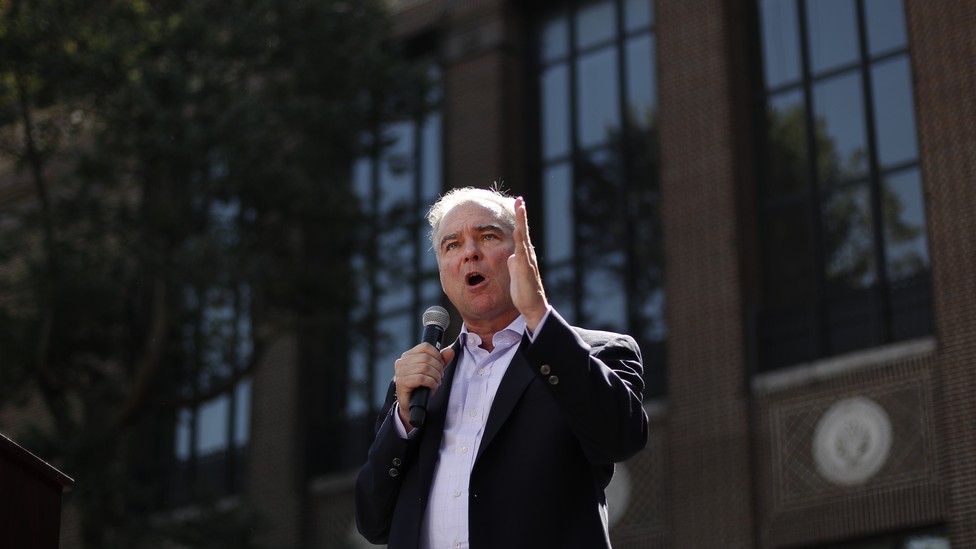 Today in 5 Lines
Indiana Governor Mike Pence and Virginia Senator Tim Kaine will participate in the first and only 2016 vice-presidential debate, which will begin at 9 p.m. ET at Longwood University in Farmville, Virginia. David Wildstein, a former official at the Port Authority, testified that New York Governor Andrew Cuomo and New Jersey Governor Chris Christie agreed to cover up the George Washington Bridge lane closures in 2013. Without mentioning Donald Trump by name, First Lady Michelle Obama said "someone who is roaming around at 3 a.m. tweeting" shouldn't be president at a rally for Hillary Clinton in Charlotte, North Carolina. Conservative Wisconsin radio host Charlie Sykes said he will end his show at the end of the year to "pursue new opportunities." South Carolina Governor Nikki Haley announced plans to begin evacuating more than one million people from the coast Wednesday as Hurricane Matthew approaches the state.
---
The Vice Presidential Debate
We're following the vice-presidential debate live here. For more, read Ronald Brownstein on why Tim Kaine is so popular in cities, and check out Emily Deruy on how Longwood University changed its curriculum to provide a more civics-focused education ahead of the debate.
---
Today on The Atlantic
A Political Freaky Friday: The electoral map this election cycle is "unlike any since the passage of the 1964 Civil Rights Act shattered the Democratic hold on the 'solid South.'" While Hillary Clinton is gaining ground in more conservative Sunbelt states, Donald Trump is garnering support in the Rustbelt states. (Ronald Brownstein)

What Bill Really Meant: Bill Clinton called Obamacare "a crazy system" on Monday—much to the joy of Republicans—while campaigning for Hillary in Flint, Michigan. But Bill Clinton's full comment does not deviate much from recent statements by Hillary and Obama about the program. (Russell Berman)

The Stakes of the Election: There's been widespread concern this year that a Clinton or Trump administration will bring an end to the republic. But a writer at the Claremont Institute says the republic is already dead. (Conor Friedersdorf)
Follow stories throughout the day with our Politics & Policy portal.
---
Snapshot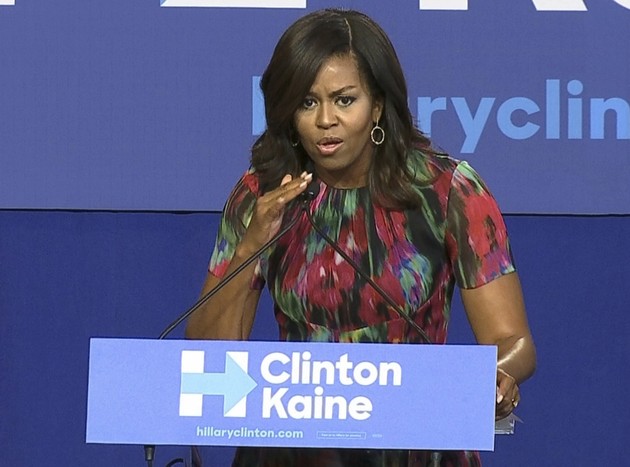 ---
What We're Reading
Finding a New Home: The Obama Administration is considering a program that would allow citizens to sponsor a refugee "by paying for airfare, housing, clothing, food, and other resettlement costs," and in doing so, bypass disputes over the resettlement program in Congress. (Lauren Etter, Bloomberg)
A Time for Healing: In an effort to repair relations between law enforcement and communities of color, U.S. Attorney General Loretta Lynch kicked off National Community Policing Week with a forum in Dallas on Monday alongside Dallas Cowboys captains Jason Witten and Barry Church. (Michael A. Fletcher, The Undefeated)
Showing Solidarity with Trump: West Virginia has traditionally voted Democratic, but Trump has managed to win the state over this year. Here's why an increasing share of the state's voters feel a connection to the Republican nominee. (Larissa MacFarquhar, The New Yorker)
'This Is Paul Ryan's Life Now': The House speaker—"the sterling guardian of conservatism, the intellectual leader of the Republican Party"—has been forced to spend most of 2016 defending Donald Trump's gaffes and rhetoric on the campaign trail. And it's clearly getting to him. (McKay Coppins, BuzzFeed)
Got Game?: The Republican Party didn't organize a particularly strong ground game in several key swing states, but Donald Trump is still leading in some polls, which begs the question: Do grassroots efforts actually matter in 2016? (Eliana Johnson, National Review)
---
Visualized
Guess Who: Which vice-presidential candidate has been described as a "human sweater vest"? Take this quiz to test your knowledge on Tim Kaine and Mike Pence ahead of tonight's debate. (Thomas Kaplan and Ashley Parker, The New York Times)
---
Question of the Week
SCOTUS is back in session and ready to rock and rule after the summer break. If the Court was to weigh in on one apolitical, pop-culture quandary—Kanye West v. Taylor Swift, Star Wars v. Star Trek, Daniel Craig v. Pierce Brosnan, for example—what would it be, and why?
Send your answers to hello@theatlantic.com, and our favorites will be featured in Friday's Politics & Policy Daily.
-Written by Elaine Godfrey (@elainejgodfrey) and Candice Norwood (@cjnorwoodwrites)