The Atlantic Politics & Policy Daily: Trump's Charity Problems Begin to Tax His Campaign
New York's attorney general has ordered the Donald J. Trump Foundation to stop fundraising in the state.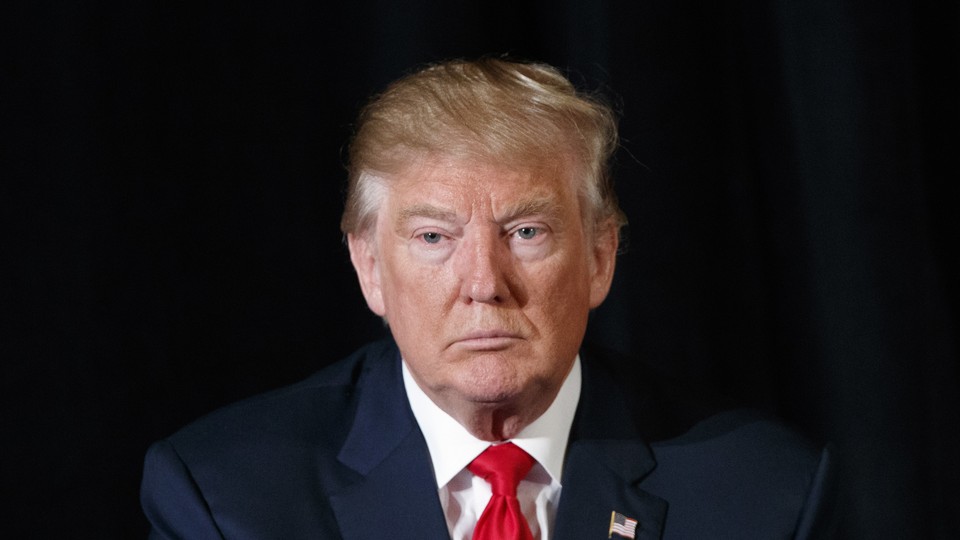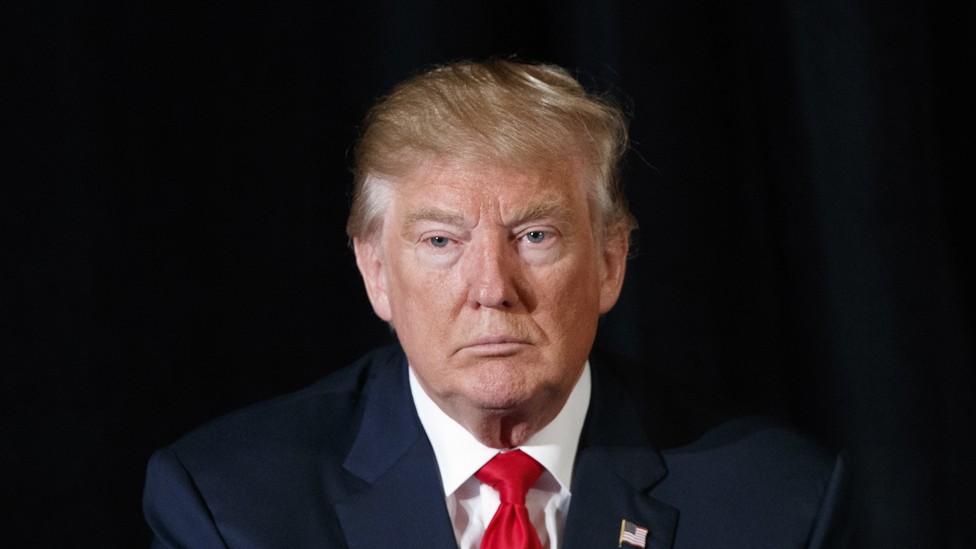 Today in 5 Lines
Michael Chertoff, the former secretary of Homeland Security and former lead Republican counsel on the Senate Whitewater Committee, endorsed Hillary Clinton. New York Attorney General Eric Schneiderman ordered the Donald J. Trump Foundation to stop "soliciting contributions or engaging in any other fund-raising activities" in the state. The U.S. Court of Appeals for the Seventh Circuit reaffirmed a lower-court opinion that prevents Indiana Governor Mike Pence from barring Syrian refugees from being resettled in the state. The State Department said the U.S. is "suspending its participation in bilateral channels with Russia" over the conflict in Syria, and Russian President Vladimir Putin issued a decree withdrawing from an agreement with the U.S. to dispose of surplus plutonium. Hurricane Matthew, a Category 4 hurricane, is expected to bring "life-threatening flash floods and mudslides" to Caribbean countries.
---
Today on The Atlantic
'Breakfast With Bill Weld': The Libertarian vice-presidential nominee believes Hillary Clinton has her flaws, "but Trump is unthinkable." Molly Ball sat down with the candidate to discuss his political career and his outlook on the presidential election.

The Pro-Choice Fight: A number of pro-choice groups are pushing for the repeal of the Hyde Amendment, which bans the use of federal funds for abortions. The campaign is gaining momentum, but how successful will it be? (Emma Green)

A Lesson in Governing: If on-the-job experience is the best training, then Hillary Clinton "would take the oath of office with an unprecedented familiarity" that she gained during her eight years as first lady. (Russell Riley)
Follow stories throughout the day with our Politics & Policy portal.
---
Snapshot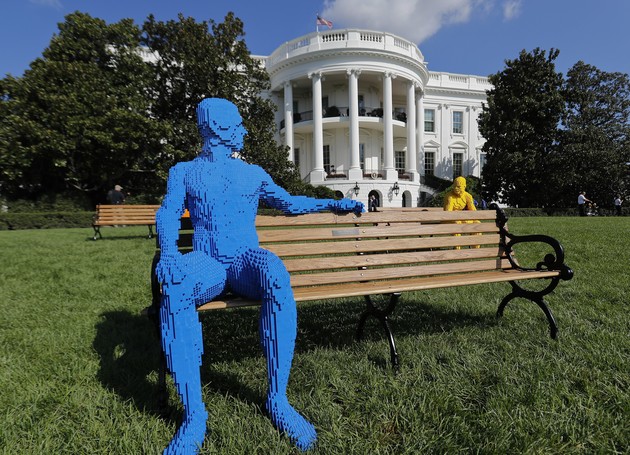 ---
What We're Reading
Gary Hart on 2016: The former senator, whose presidential candidacy in 1988 was plagued by scandal, talks with Vanity Fair about the growing intrusiveness of the media into politicians' private lives, and the current "ground shaking that is going on under the Democratic Party." (Abigail Tracy)
The Winds Are Shifting: In past elections, Florida Republicans could count on the state's Latino voters for support, but the Sunshine State's changing Latino population has resulted in more registered Democrats than Republicans—which could spell trouble for Donald Trump. (Julia Preston and Lizette Alvarez, The New York Times)
Going to Work With Trump: More than 20 people connected to Trump's reality show, The Apprentice, recalled working with him. The general consensus? He was "lewd and sexist." (Garance Burke, Associated Press)
Kaine's World: Donald Trump's running mate, Mike Pence, has helped raise about $10 million for the Trump Victory Fund, but Hillary Clinton's VP-pick has proven to be a "force multiplier for the Clinton fundraising machine": A Politico analysis shows the senator has brought in at least $27 million. (Matthew Nussbaum and Burgess Everett)
Is Trump Watching You?: Sources told BuzzFeed that a number of Trump properties, including the Trump National Golf Club, have "extensive and closely-monitored" surveillance systems—and the footage is being watched in New York City. (Aram Roston)
---
Visualized
Obama's America: Obama's arrival to the White House came at a moment of great "historic urgency" in the United States. New York Magazine's digital timeline recaps a series of events throughout his eight years in office.
---
Question of the Week
SCOTUS is back in session and ready to rock and rule after the summer break. If the Court was to weigh in on one apolitical, pop-culture quandary—Kanye West v. Taylor Swift, Star Wars v. Star Trek, Daniel Craig v. Pierce Brosnan, for example—what would it be, and why?
Send your answers to hello@theatlantic.com, and our favorites will be featured in Friday's Politics & Policy Daily.
-Written by Elaine Godfrey (@elainejgodfrey) and Candice Norwood (@cjnorwoodwrites)