The Atlantic Politics & Policy Daily: Trump Heard on Audio Tape Bragging About Groping Women
The Republican nominee "bragged in vulgar terms about kissing, groping and trying to have sex with women" in a 2005 conversation.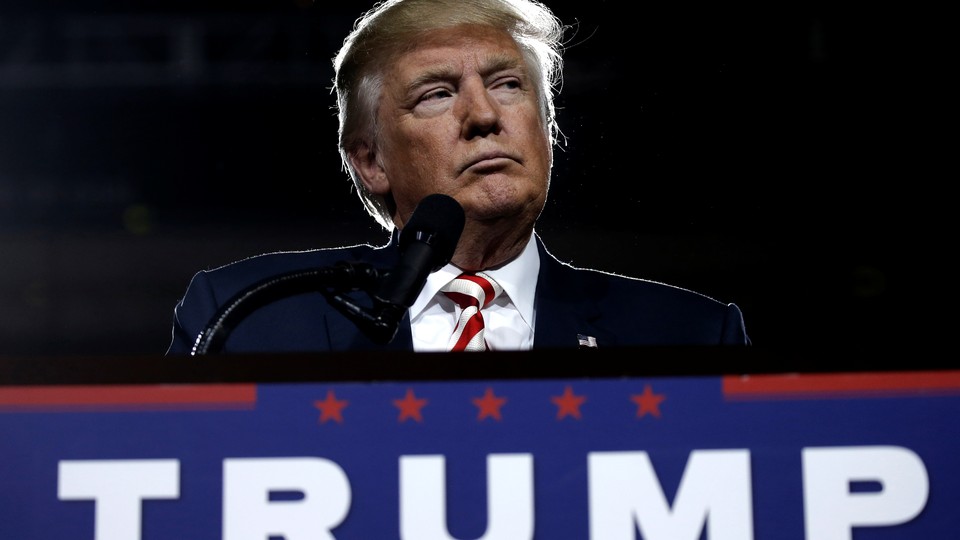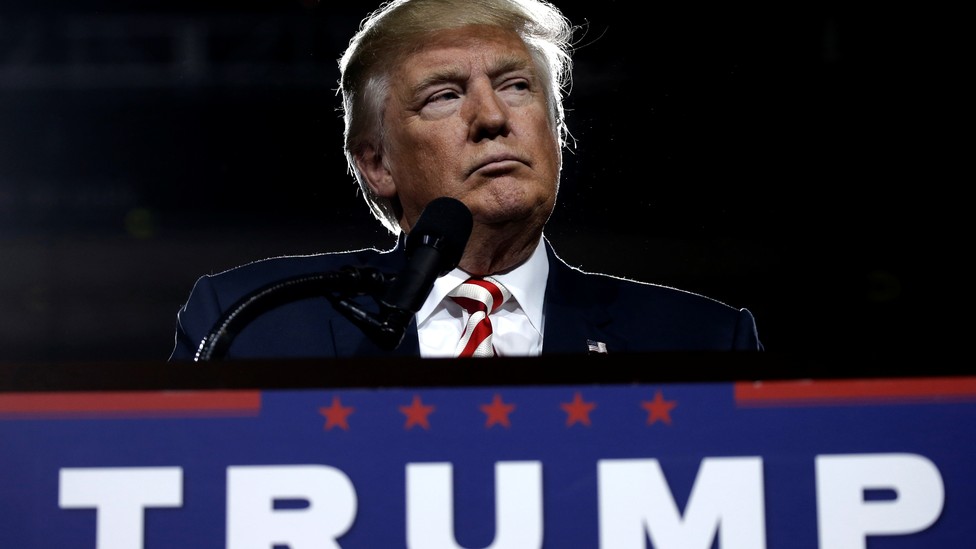 Today in 5 Lines
Hurricane Matthew, now a Category 3 storm, continues to pose a threat to the East Coast, President Obama warned. His administration said it is "confident" the Russian government tried to "interfere with the U.S. election process." The Washington Post reported that Donald Trump "bragged in vulgar terms about kissing, groping and trying to have sex with women" in a private 2005 conversation with a talk-show host. The U.S. economy added 156,000 jobs in September. Colombian President Juan Manuel Santos was awarded the Nobel Peace Prize.
---
Today on The Atlantic
The End of Obamacare?: If Donald Trump is elected president, he wouldn't need to wait for lawmakers to pass legislation to repeal the Affordable Care Act. He would have the capacity to undermine the law through executive action. (Julie Rovner)

A Fractured Nation: The 2016 presidential election has significantly divided the United States—not only between parties, but also within them. So, Conor Friedersdorf asks: "Can the country put itself back together again?"

Finding a Way Out: Jason Hernandez was sentenced to life in prison when he was 21 for dealing drugs in Texas. But, after writing a letter to President Obama describing his situation, Hernandez became one of an early group of inmates granted clemency in 2013. (Juleyka Lantigua-Williams)
Follow stories throughout the day with our Politics & Policy portal.
---
Snapshot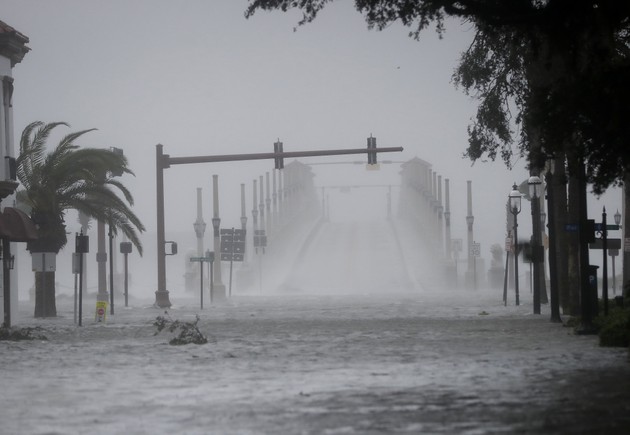 ---
What We're Reading
Where's the First Lady?: Michelle Obama has only appeared at a handful of campaign events for Hillary Clinton, but the first lady has become a strategic and effective advocate for Clinton in key states. (Amy Chozick, The New York Times)
A State in Limbo: Utah residents are not happy with Donald Trump or Hillary Clinton, but as a conservative state, their rejection of the Republican nominee is most striking. Here is how a strong sense of religion and community "inoculate" the state's voters against Trump. (Timothy P. Carney, Washington Examiner)
Ryan and Trump Get Comfy: U.S House Speaker Paul Ryan has distanced himself from Donald Trump throughout the election, but the two are set to campaign for the first time together in Ryan's home state of Wisconsin this weekend. (Rachael Bade, Politico)
'A Gun's Fingerprints': In the United States, a national database with high-resolution photos of gun shell casings has the ability to assist investigators. But there's one key problem: Police departments don't have the money or manpower the use the system effectively. (Beth Schwartzapfel, The Marshall Project)
Marxism in Today's World: Karl Marx's work "was written in the service of the revolution that he predicted in 'The Communist Manifesto' and that he was certain would come to pass." Today, the 19th century philosopher's writings can still be used to examine economic and political dynamics. (Louis Menand, The New Yorker)
---
Visualized
Matthew Gains Strength: The hurricane has wreaked havoc in the Caribbean and continues to pose a threat as it moves up the coast. Check out USA Today's interactive tracker to see the storm's movements.
---
Question of the Week
This week, we asked what pop-culture quandary SCOTUS might weigh in on. Congratulations to reader Howard Cohen, who suggested that the justices discuss the position of designated hitter in baseball.
Thanks to everyone who submitted responses, and stay tuned for next week's question.
-Written by Candice Norwood (@cjnorwoodwrites)