The Atlantic Politics & Policy Daily: Roses Are Red, Violets Are Blue—Arizona, What Color Are You?
Hillary Clinton is stepping up her campaign efforts in The Grand Canyon State.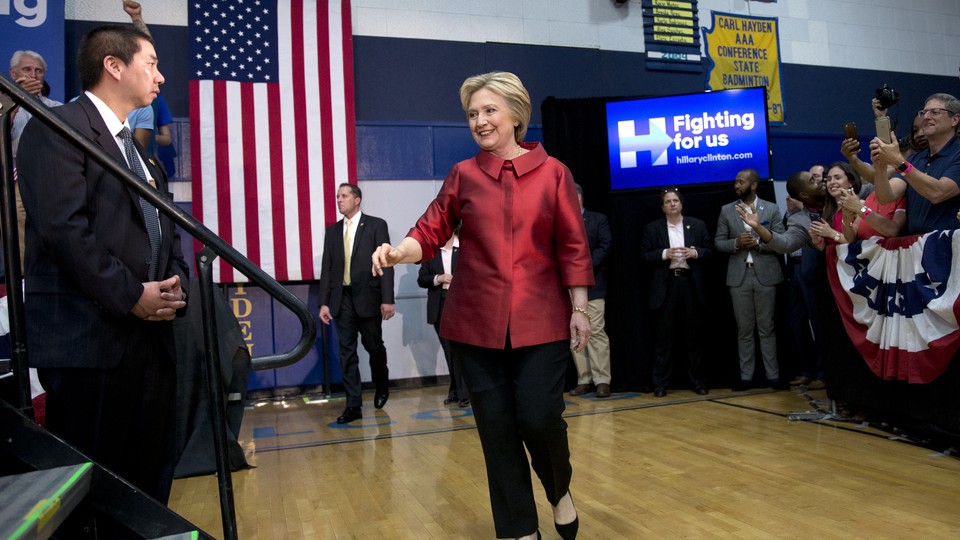 Today in 5 Lines
Melania Trump said her husband was "egged on" by Billy Bush in the leaked 2005 video clip in which the Republican nominee is heard making lewd comments about women. FBI and State Department officials denied there was a "quid pro quo" exchange, after an FBI official alleged that a State Department official repeatedly called for an email from Hillary Clinton's private email server to be declassified. The Clinton campaign announced it will spend $2 million in advertising and deploy key surrogate, Michelle Obama, to campaign in Arizona, a state traditionally carried by Republicans. The White House announced that the high school graduation rate for the 2014 to 2015 school year in the United States was 83.2 percent, an all-time high. A military operation to recapture the city of Mosul, which was seized by ISIS more than two years ago, is underway.
---
Today on The Atlantic
The Public Weighs In: The national rate of uninsured people in the United States has reached historic lows, but public opinion of the Affordable Care Act remains negative. What gives? (Vann R. Newkirk II)

The Voter Fraud Myth: Donald Trump's allegation that the presidential election is rigged has been met with criticism across the political spectrum. And yet a number of laws that disenfranchise minority voters and raise concerns of voter fraud have received less attention. Why? (David A. Graham)

'The Seeds of Trump's Defeat': Donald Trump rose to political prominence with a racially charged campaign that resonated with frustrated white voters. The community of Ferguson provides some insight into what may lead to his downfall. (Molly Ball)
Follow stories throughout the day with our Politics & Policy portal.
---
Snapshot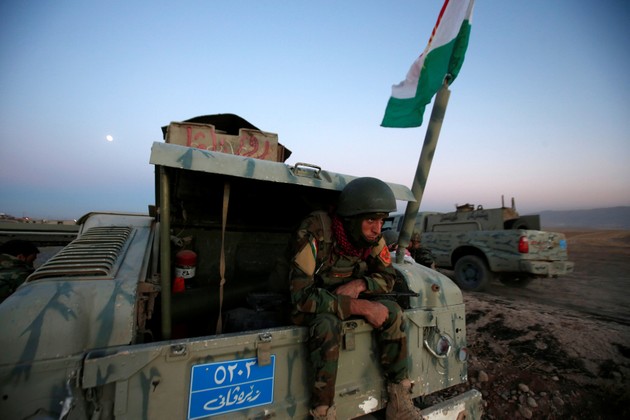 ---
What We're Reading
Apples and Oranges: The Clinton Foundation and the Trump Foundation have been under increasing scrutiny throughout the 2016 presidential race, but experts say these two charities "are about as different as the candidates themselves." (Joel Rose, NPR)
Changing Her Tune: In recent months, Hillary Clinton has isolated Donald Trump as "even more extreme than the rank-and-file Republican," but as Democrats seek to secure a majority in Congress, aides say the Democratic nominee will likely alter her message. Can a change in course make an impact with just a few weeks left in the race? (Ruby Cramer and Nathaniel Meyersohn, BuzzFeed)
This Seems Familiar: Donald Trump's campaign is "accelerating a process that began half a century ago" with Barry Goldwater's racially divisive presidential bid in 1964. Now that the GOP has lost black and Latino voters, the remaining "lily-white" party is broken. (Jamelle Bouie, Slate)
'22 Toxic Days' for Hillary: Poll numbers indicate that Clinton and her team are positioned to make history with a victory next month. But for the next three weeks, she will need to stave off Trump's "moat of mudslinging" and the continued leaks of her emails. (Annie Karni and Glenn Thrush, Politico)
Tough on Crime?: The 1996 welfare reform act and the 1994 crime bill have received pushback from activists and scholars over the years. But another 1996 law that significantly affected U.S. immigrants continues to go unnoticed. (Aviva Stahl, Vice)
---
Visualized
Testing Boundaries: Donald Trump has made his proposal to build a wall along the U.S.-Mexico border a cornerstone of his presidential campaign. In this visual story, The Washington Post explores what it would take to act on that plan. Hint: It's not easy.
---
Question of the Week
On Sunday morning, Donald Trump tweeted his distaste for Alec Baldwin's portrayal of him on Saturday Night Live, calling the show "boring and unfunny." But the show, which has been poking fun at presidential elections since 1976, is experiencing its highest ratings in eight years. Back then, Tina Fey famously guest-starred to play then vice-presidential nominee Sarah Palin.
What are your favorite SNL election skits—and why?
Send your answers to hello@theatlantic.com, and our favorites will be featured in Friday's Politics & Policy Daily.
-Written by Elaine Godfrey (@elainejgodfrey) and Candice Norwood (@cjnorwoodwrites)