The Atlantic Politics & Policy Daily: Gray Lady and the Trump
The New York Times refused to retract a story detailing two women's accounts of being inappropriately touched by Donald Trump.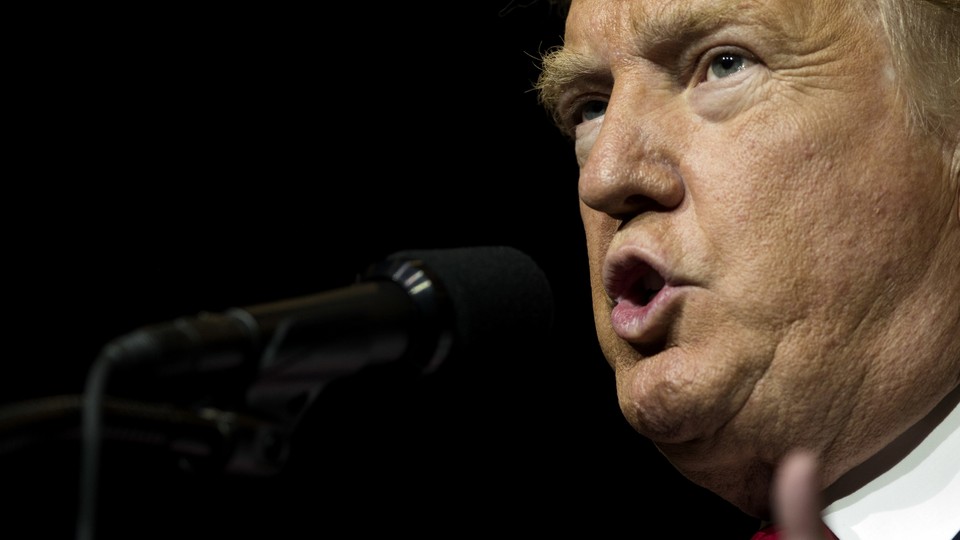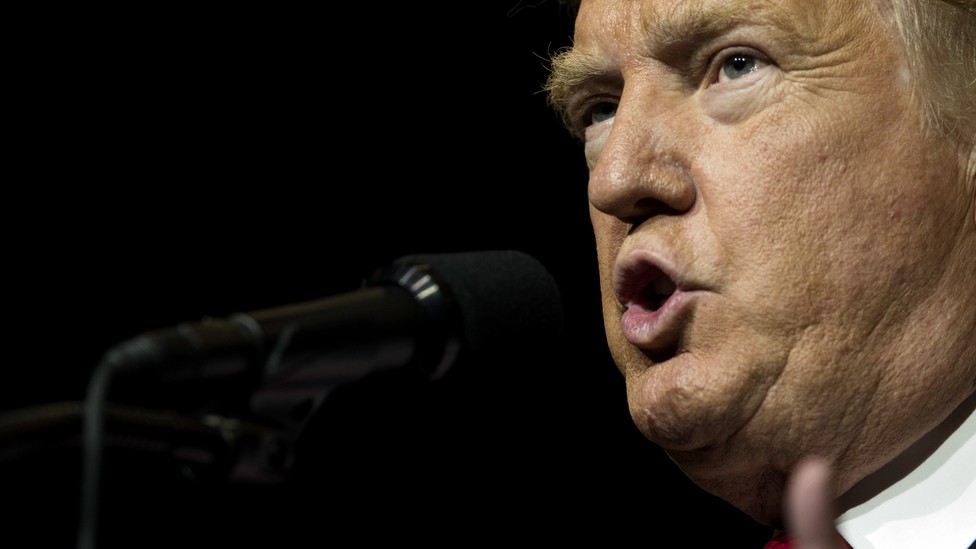 Today in 5 Lines
A number of sexual assault allegations against Donald Trump have surfaced since the release of a New York Times report detailing two women's stories. Trump's lawyer Marc Kasowitz called for the Times to retract the story, but the Times refused to do so. Trump, for his part, has denied the accusations. First Lady Michelle Obama called Trump's comments about women "shocking and demeaning" at a campaign rally in New Hampshire for Hillary Clinton. New Jersey Governor Chris Christie will be issued a criminal summons after a judge found probable cause for an official misconduct complaint against him regarding the 2013 Bridgegate scandal. Bob Dylan was awarded the Nobel Prize in Literature.
---
Today on The Atlantic
Careful What You Wish For: Democrats and Republicans are vying for a majority in the House and Senate come November. But the party left holding the most seats after Election Day will still face a number of obstacles. Here's why. (Norm Ornstein)  

'In Plain Sight': This week has seen a wave of new sexual-assault allegations against Donald Trump following a New York Times story published Wednesday night. Some of Trump's defenders question the timing of the accusations, but "that's only because they weren't paying attention before." (David A. Graham)

Trump's Legacy: The Republican nominee managed to successfully expose the grievances of blue-collar white voters, whether he wins or loses in November. And that could have implications for the Republican Party long after the election ends. (Ronald Brownstein)
Follow stories throughout the day with our Politics & Policy portal.
---
Snapshot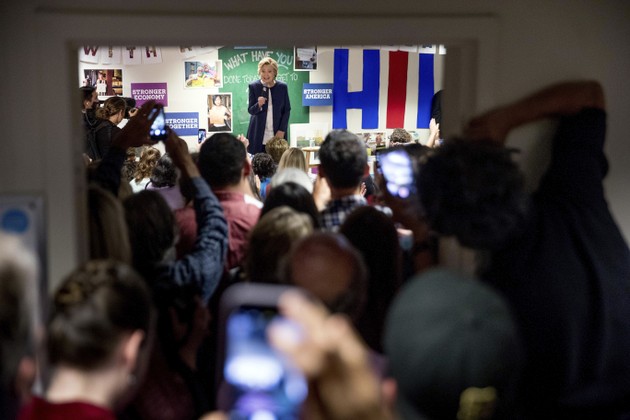 ---
What We're Reading
Symbol of Solidarity: Wheaton College Professor Larycia Hawkins wore a hijab during Advent in "religious solidarity" with Muslims. Then she lost her job, sparking a campus-wide debate over intellectual and religious freedom. (Ruth Graham, The New York Times Magazine)
'The Two Maines': Usually, one presidential candidate wins both of the Pine Tree State's congressional districts, but this year's election is highlighting a major fissure among its white voters: Hillary Clinton is poised to win the state's urban district, while Donald Trump claims the rural. (Eliana Johnson, National Review)
Taking a Stand: The United States last took notice of a Native American protest more than 40 years ago, writes Sierra Crane-Murdoch. But today's conflict surrounding the Dakota Access pipeline near the Standing Rock Sioux reservation has garnered attention across the country, presenting a crucial moment for Native American rights. (The New Yorker)
'You Know We're Going to Have An Affair': In 2005, People magazine writer Natasha Stoynoff visited Donald and Melania Trump's Mar-a-Lago estate to write a cover story on the couple's first wedding anniversary. But when Melania stepped away, Stoynoff writes in a first-person account, Trump began "pushing me against the wall and forcing his tongue down my throat."
'Populism's Two Paths': Bernie Sanders and Donald Trump each garnered sizable support in the U.S. primary elections, and both sides underscored public indignation with establishment politics. But "which popular movement—the left's or the right's—will prevail?" (Jedediah Purdy, The Nation)
---
Visualized
Reconstructing a Shooting: View a 3-D account of the seconds leading up to—and following—the police shooting of Keith Lamont Scott in Charlotte, North Carolina, with this interactive timeline. (The New York Times)
---
Question of the Week
On Tuesday, President Obama reiterated his enthusiasm for sending humans to Mars by the 2030s, "with the ultimate ambition to one day remain there for an extended time." If Obama's goal is accomplished, which U.S. politician do you think would be best poised to represent the planet in Congress? And why?
Send your answers to hello@theatlantic.com, and our favorites will be featured in Friday's Politics & Policy Daily.
-Written by Elaine Godfrey (@elainejgodfrey) and Candice Norwood (@cjnorwoodwrites)