The Atlantic Politics & Policy Daily: Florida Governor on Hurricane Matthew: 'This Is Going to Kill People'
Rick Scott told Floridians in the path of Hurricane Matthew to evacuate.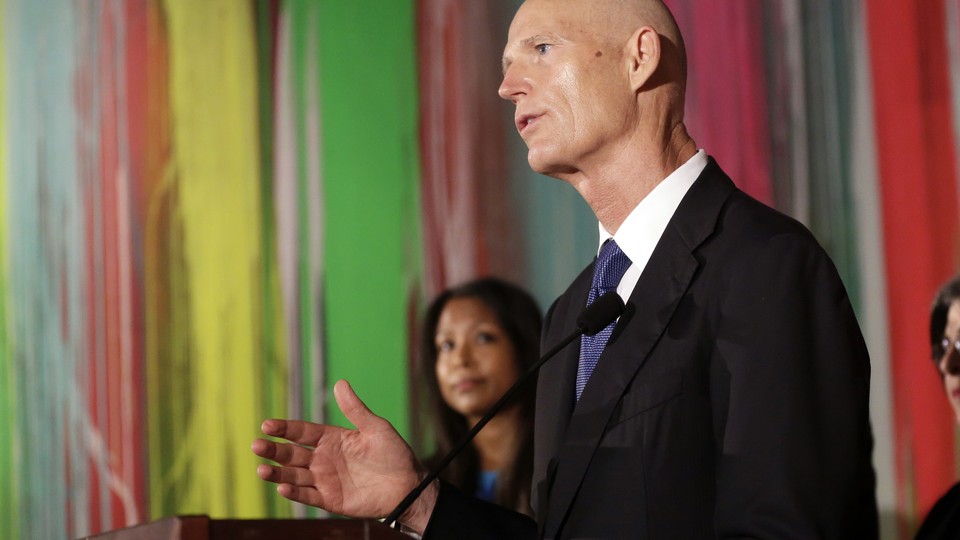 Today in 5 Lines
Florida Governor Rick Scott warned residents in Hurricane Matthew's path to evacuate immediately, saying "this is going to kill people." A group of 30 former Republican members of Congress signed a letter denouncing Donald Trump, writing that he "makes a mockery of the principles and values we have cherished." President Obama reduced the sentences of 102 prison inmates, bringing the total number of clemencies granted during his presidency to 774. The U.N. Special Envoy for Syria warned that eastern Aleppo might be "totally destroyed" during a news conference in Geneva, Switzerland. Obama's approval rating is at 55 percent, according to a new CNN/ORC poll, the highest of his second term in office.
---
Today on The Atlantic
Punching Down: The public's generally negative reaction to Jesse Watters's Chinatown video for Fox's O'Reilly Factor highlights how the right has created a "toxic" atmosphere for minority voters—and shows why Donald Trump continues to do poorly among them. (Alex Wagner)

The Era of  'Hope and Change' Is Dead: Eight years ago, young voters went to the polls in droves to support Barack Obama and his calls for hope and change in the United States. But on Wednesday, a group of 20-somethings, convened by Harvard University's Institute of Politics in Philadelphia, showed little idealism. (Molly Ball)

Trump's Voters Stay Put: Forty percent of Trump's supporters live in the same community where they spent their youth, compared to about 29 percent of Clinton voters, according to a newly released PRRI/The Atlantic poll. Andrew McGill highlights a few theories behind this trend.
Follow stories throughout the day with our Politics & Policy portal.
---
Snapshot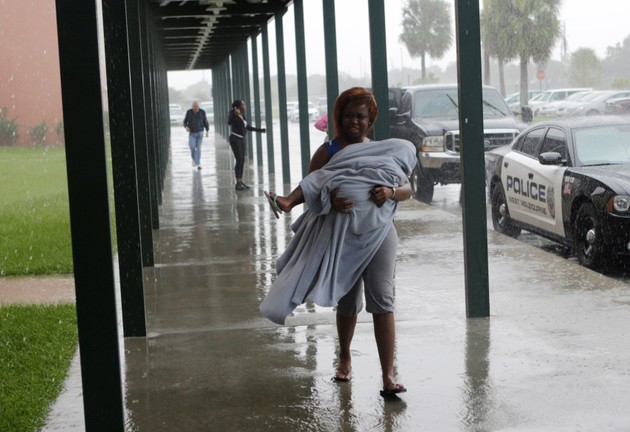 ---
What We're Reading
'Coulter Gets Results': The conservative commentator made a name for herself by stirring the political pot with her brash comments about Democrats, immigrants, and Muslims, to name a few. In a contentious election year, one thing is for sure: Ann Coulter "was born for 2016." (Elaina Plott, Washingtonian)
Obamanomics: President Obama shares four economic goals that he hopes the next administration will address in an op-ed published in The Economist.
#ThatMexicanThing: Mike Pence's comment during Tuesday's vice-presidential debate in defense of Trump's statements on Mexican immigrants sparked a wave of backlash from Latinos. BuzzFeed's Adrian Carrasquillo explains why that matters.
The Zika Virus in Florida: The Sunshine State is an especially terrible place for a Zika outbreak in the United States, writes Jessica Firger. Roughly 20 percent of the population lives below the poverty line and many do not have health insurance. (Newsweek)
Texas' Jim Crow?: Voters in Texas are plagued by "draconian voter-registration laws" that put extensive restrictions on how citizens can register to vote. The Nation contrasts this system with the one in Oregon, which makes the voting process much easier. (Ari Berman)
---
Visualized
Access Denied: One in 13 African American adults in the United States can't vote due to felony convictions. Check out these maps to see which states exclude felons from the voting process. (K.K. Rebecca Lai and Jasmine C. Lee, The New York Times)
---
Question of the Week
SCOTUS is back in session and ready to rock and rule after the summer break. If the Court was to weigh in on one apolitical, pop-culture quandary—Kanye West v. Taylor Swift, Star Wars v. Star Trek, Daniel Craig v. Pierce Brosnan, for example—what would it be, and why?
Send your answers to hello@theatlantic.com, and our favorites will be featured in Friday's Politics & Policy Daily.
-Written by Elaine Godfrey (@elainejgodfrey) and Candice Norwood (@cjnorwoodwrites)