The Atlantic Politics & Policy Daily: Can Anybody Read This?
An internet attack disrupted service to millions of users along the East Coast.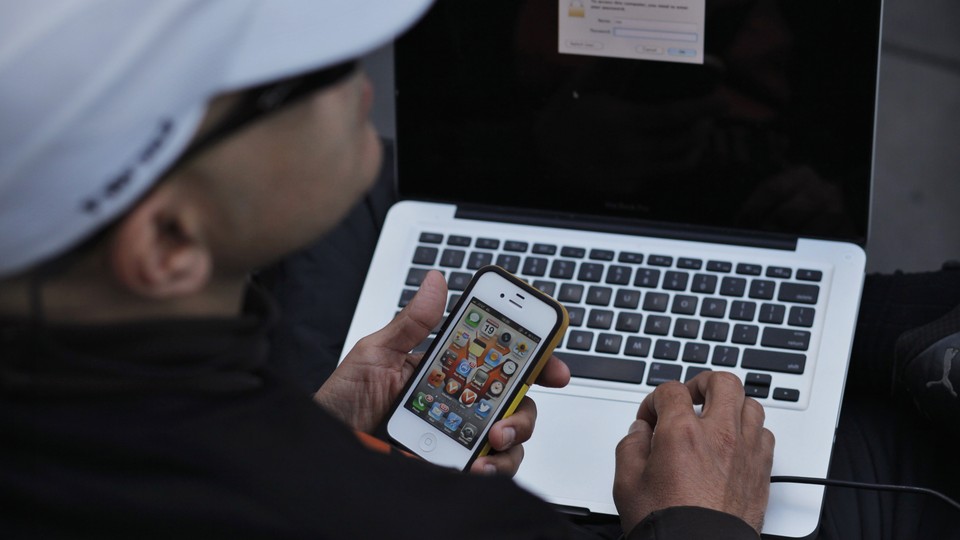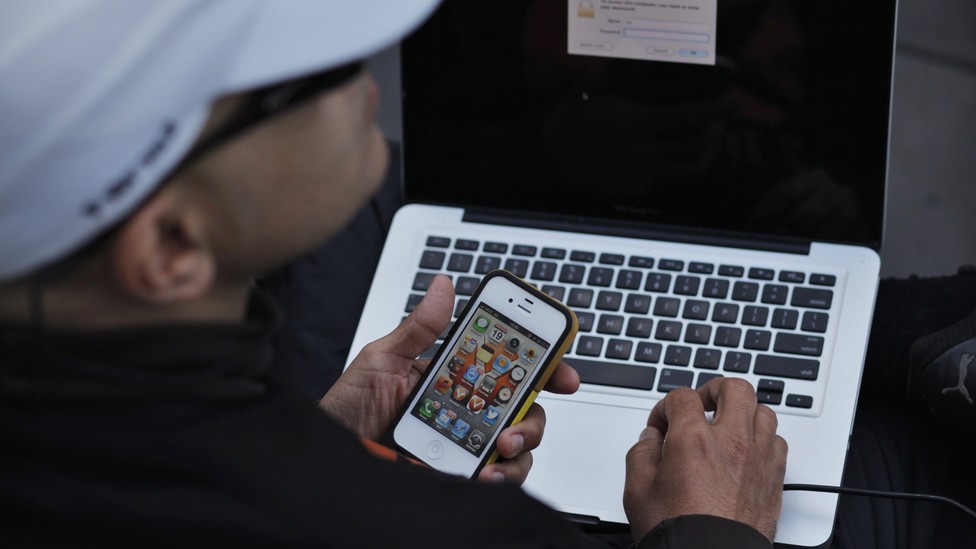 Today in 5 Lines
An internet attack disrupted a number of major websites, including Twitter, Netflix, and The New York Times. Michael Steele, the former head of the Republican Party, said he will not be voting for Donald Trump. The Clinton campaign released an ad featuring Khizr Khan, who gained national prominence after delivering a strong rebuke of Trump at the Democratic National Convention. A former Christie aide testified that she informed the New Jersey governor about the 2013 George Washington Bridge lane closures a month in advance. AT&T is reportedly in advanced talks to buy Time Warner, and a deal could be announced this weekend.
---
Today on The Atlantic
'How Trump Broke the Al Smith Dinner': The Republican nominee's jokes came off as unnecessarily ferocious at an event that has typically been a "display of mutual, if slightly forced, respect," writes David Litt. In breaking from tradition, Trump, in part, highlighted why some of America's democratic institutions are in danger.

Required Reading: In the final months of the election, House Speaker Paul Ryan appears to be trying to rescue the Republican Party—and the rest of the country—from Donald Trump with his "beloved Republican agenda": A Better Way. (Michelle Cottle)

What Happened to the Internet Today?: On Friday morning, more than a dozen websites—including The New York Times, Twitter, and Spotify—experienced "outages and other technical problems." How did someone manage to seemingly break the internet? (Robinson Meyer and Adrienne LaFrance)
Follow stories throughout the day with our Politics & Policy portal.
---
Snapshot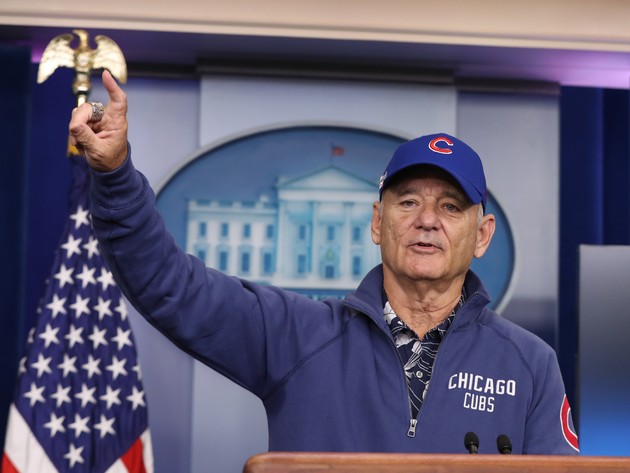 ---
What We're Reading
Objection!: Donald Trump has called America's election system "rigged" and warned that he might not accept the results if he loses in November. But just how would Trump go about challenging the election? Hint: It'd be complicated—and expensive. (Dan Levine and Mica Rosenberg, Reuters)
Peak Trump: Politico reporter Michael Kruse identified a pattern in Donald Trump's "self-destructive" behavior: When Trump is "riding his highest, he is also at his most frenzied, his most volatile," Kruse writes. So, what would Trump be like with the most powerful job in the world?
Changing Faces: Appalachia is rapidly changing due to shifting demographics and wider access to technology. Here's how these changes could shape the region's role in the 2016 presidential election. (Chris Offutt, Harper's Magazine)
Gun Shy: The Republican nominee's inflammatory campaign rhetoric has concerned election officials, who believe people will bring weapons to the ballot box as a means of voter intimidation. After all, most states don't have laws prohibiting guns in polling places. (Amber Phillips, The Washington Post)
The Fight Is on: Former Fox News anchor Gretchen Carlson, who left the network amid sexual assault allegations against longtime chairman Roger Ailes, wants to help change how other women fight sexual harassment—and she's prepared for a battle. (Belinda Luscombe, Time)
---
Visualized
I Approve This Message: Television ad spending was lower in 2016 than in previous presidential elections. Check out these graphs to see the differences in former candidates' advertising strategies. (Adam Pearce, The New York Times)
---
Question of the Week
Saturday Night Live has been poking fun at presidential elections since 1976, and is experiencing its highest ratings in eight years. This week, we asked you to share your favorite election-related sketch, and we had some great responses:
Thanks to David Lippman for suggesting the 1992 episode where Dana Carvey and Phil Hartman, portraying Ross Perot and James Stockdale, discuss Stockdale's erratic behavior at the vice-presidential debate.
And while not exactly election-related, we really enjoyed Martin Ward's suggestion of the 1977 sketch where Dan Aykroyd, as President Jimmy Carter, accepts unscreened calls from listeners on a call-in talk show—including a teen on a bad acid trip.
Check out our Notes section for more great submissions, and stay tuned for next week's Politics & Policy Daily.
-Written by Elaine Godfrey (@elainejgodfrey) and Candice Norwood (@cjnorwoodwrites)