Q of the Week: SNL's Best Election Sketch?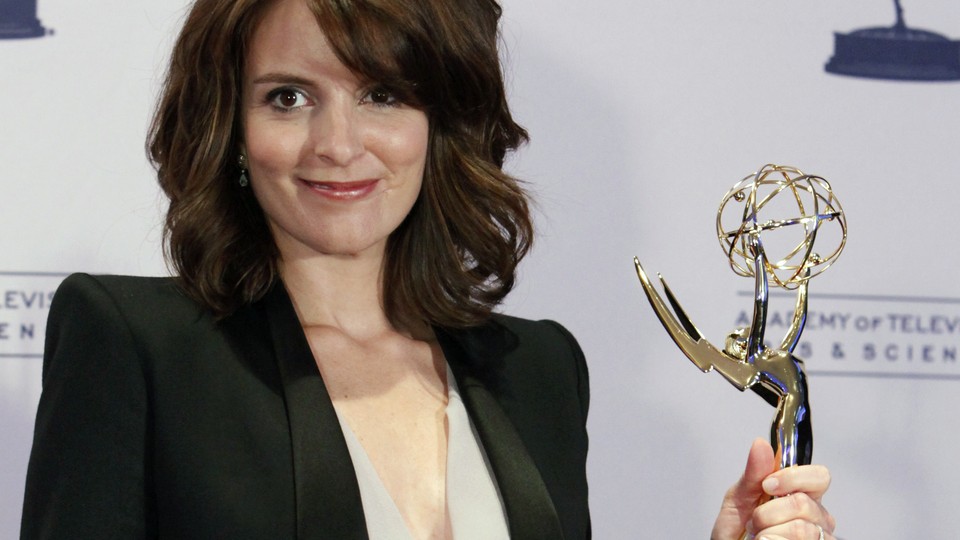 Editor's Note:
This article previously appeared in a different format as part of The Atlantic's Notes section, retired in 2021.
Last weekend, Donald Trump tweeted his distaste for Alec Baldwin's portrayal of him on Saturday Night Live, calling the show "boring and unfunny." But SNL, which has been poking fun at presidential elections since 1976, is experiencing its highest ratings in eight years. Back then, during the 2008 election, Tina Fey famously guest-starred to play then-vice-presidential nominee Sarah Palin.
This week, we asked readers via Politics & Policy Daily to share their favorite SNL election sketches. Here are some of the best responses.
Thanks to David H. Lippman for suggesting the 1992 episode where Dana Carvey and Phil Hartman—portraying Ross Perot and Jim Stockdale, respectively—discuss Stockdale's erratic behavior at the vice-presidential debate:
Jeff Harris offered up his favorite SNL presidential debate skit: a spoof on the 53rd Republican Debate in 1988:
Dan Aykroyd is fantastic as Bob Dole on the heels of a televised spar with George Bush ("I know it. You know it. The American people know it.") Dana Carvey as George Bush is great too, but Al Franken as Pat Robertson seals the deal for me.
And while not election-related, we really enjoyed Martin Ward's suggestion of Dan Aykroyd as President Carter accepting unscreened calls from listeners on a call-in talk show: