Remembering Jack Greenberg
The last surviving lawyer who argued Brown v. Board of Education at the U.S. Supreme Court died Wednesday at 91.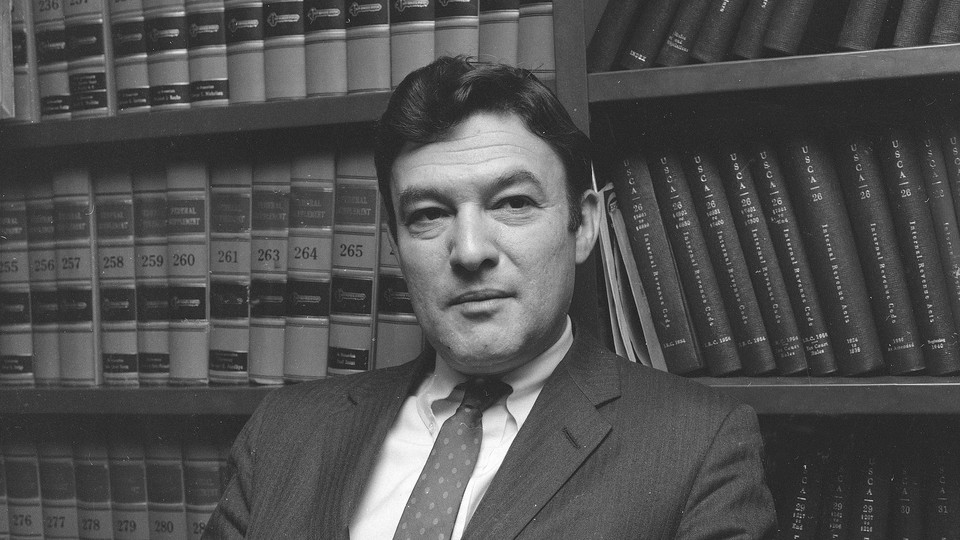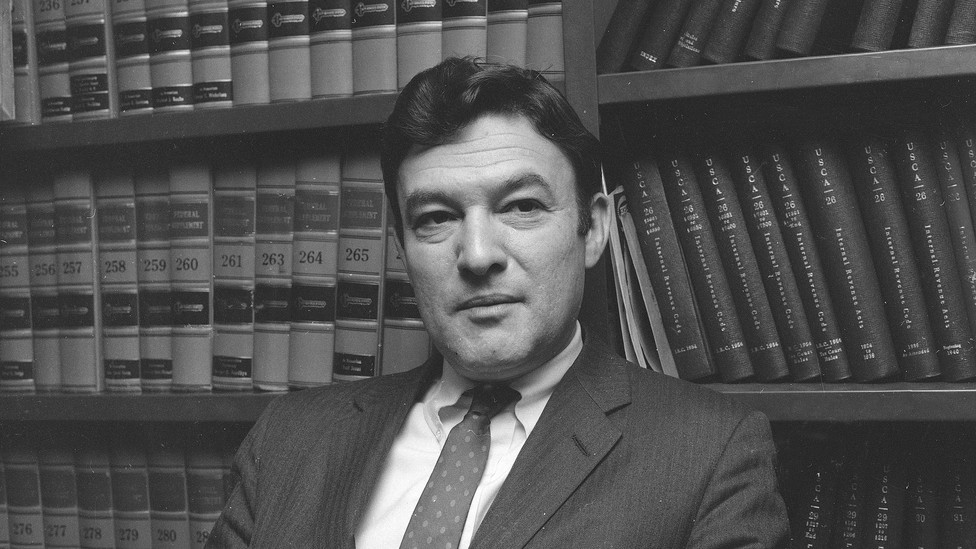 Jack Greenberg, an influential civil-rights advocate and the last surviving lawyer who argued Brown v. Board of Education before the U.S. Supreme Court, died on Wednesday. He was 91.
From 1961 to 1984, Greenberg led the NAACP's Legal Defense and Education Fund, more commonly known as the LDF, as it fought in the courts to dismantle Jim Crow's legal architecture during the Second Reconstruction. His predecessor, the legendary Thurgood Marshall, chose Greenberg as his successor after becoming a federal judge.
Under Greenberg's tenure, the LDF became one of the most powerful legal organizations in America. Among its Supreme Court victories were landmark rulings on employment discrimination, school desegregation, anti-miscegenation laws, and voting rights. Greenberg also played a leading role in the first legal campaign against American capital punishment, culminating in its brief abolition in 1972.
"Few understand how powerfully Jack Greenberg shaped the practice of civil rights law and the breadth of his contributions to our modern conception of equal opportunity and justice," said Sherrilyn Ifill, the LDF's current director-counsel, in a statement Wednesday.
James Jacob Greenberg was born on December 22, 1924, in New York City. His father Max was a public accountant; his mother Bertha was a homemaker. Born to a family of Jewish immigrants, Greenberg saw parallels between anti-Semitism's horrors and pervasive racial oppression against black Americans in the mid-20th century.
Greenberg attended Columbia College and graduated in 1945, then briefly served as a Navy officer in the Pacific theater of World War II. Had the United States not dropped atomic bombs on Hiroshima and Nagasaki, he would have taken part in Operation Downfall, the planned Allied invasion of the Japanese home islands. Instead he returned to New York and received a law degree from Columbia Law School.
In 1949, the 25-year-old Greenberg joined the LDF's cadre of young lawyers working alongside Thurgood Marshall to defeat American racial segregation in the courts. During that time Greenberg participated in some of the most pivotal Supreme Court decisions of the 20th century, even serving as one of Marshall's co-counsels in Brown v. Board of Education. He was the only white lawyer on the team.
When President John F. Kennedy offered Marshall a seat on Second Circuit Court of Appeals in 1961, Marshall selected Greenberg to be the organization's second director-counsel. Choosing a white man stirred controversy among some of LDF's black lawyers but did not bother the civil-rights legend.
"As to those who are fighting discrimination, we cannot afford to practice it," Marshall told The New York Times.
Under Greenberg's leadership, the organization continued to play a central role in the civil-rights movement. LDF lawyers defended Martin Luther King, Jr. while he was jailed in Birmingham in 1963 and brought the lawsuit that allowed for the Selma-to-Mongomery marches in 1965. At the Supreme Court, Greenberg personally argued for James Meredith's integration into the University of Mississippi. In 1969, he represented the plaintiffs in Alexander v. Holmes County Board of Education, in which the justices ordered Southern schools to desegregate immediately.
Virtually all of the LDF's work focused on protecting the legal rights of African Americans, both individually and as a community. But an exception of sorts was American capital punishment, against which Greenberg's LDF was the foremost opponent during the 1960s and 1970s. The campaign began in 1963 when Justice Arthur Goldberg wrote an unusual dissent that signaled a possible constitutional challenge to the death penalty. The other justices pressured him to strip out references to racism in an early draft, but Goldberg told his law clerk Alan Dershowitz to distribute their research on disparities himself. Among the organizations Dershowitz contacted was Greenberg's LDF.
True to their origins, the LDF's early death-penalty work focused on capital punishment's virulent racial disparities, especially in cases of rape. But the organization soon shifted to a broader siege on its constitutionality and represented white defendants as part of that effort. Racism nonetheless remained a focus for Greenberg as the number of executions plummeted in the late 1960s.
"Were capital punishment to resume in this country," he testified before Congress in 1972, "the result must fairly be seen as an expression of racial genocide."
A few months later in Furman v. Georgia, one of five cases brought by the LDF, the Supreme Court struck down death-penalty statutes nationwide. Greenberg had drawn upon the racial-disparity statistics during oral arguments and urged the Court to abolish capital punishment for all crimes. But it did not. The de facto moratorium lasted four years before a more conservative Court upheld new capital statutes in Gregg v. Georgia.
Greenberg stepped down as the LDF's director-counsel in 1984 and returned to Columbia Law School, first as a professor and later as dean. The organization, which helped bring down Jim Crow laws with only a handful of attorneys, had grown to nearly two dozen lawyers.
"Now, when there's a very considerable effort to roll things back, we're in a position to resist, to hold on to almost all our gains until the country starts going in the other direction," Mr. Greenberg told the Times that year. "They can throw us back a few hundred yards, but we're dug in too deep."