Trump Says PTSD Patients Aren't 'Strong'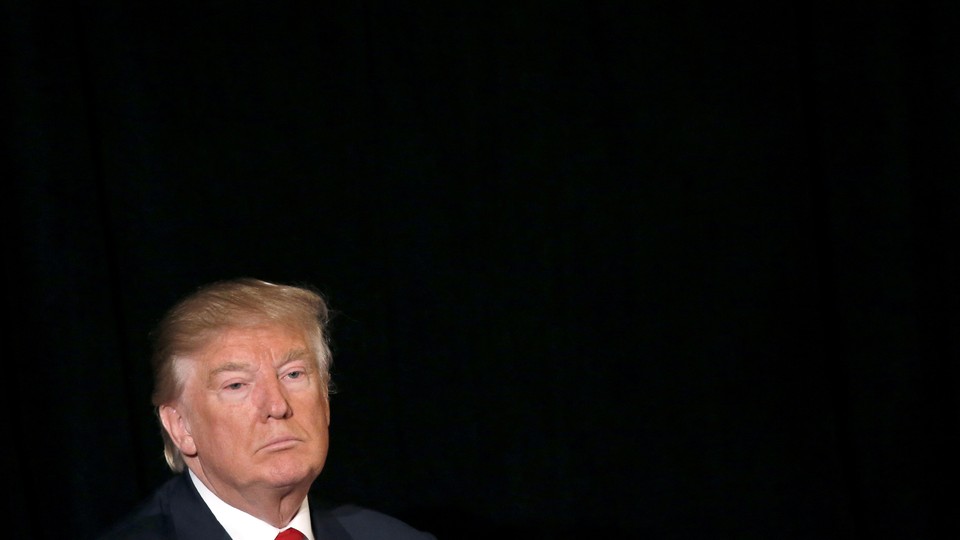 Editor's Note:
This article previously appeared in a different format as part of The Atlantic's Notes section, retired in 2021.
The candidate: Donald Trump
The gaffe: Speaking about veterans' issues Monday morning, Trump was discussing suicides among ex-servicemembers. "When people come back from war and combat and they see maybe what a lot of the folks in this room have seen many times over, and you're strong and you can handle it, but a lot of people can't handle it," he said, implying that PTSD victims were weak.
The defense: Trump, who likes to project strength in all circumstances, looks to have been trying to flatter his audience. It didn't appear Trump was trying to ridicule victims; it was just a thoughtless comment.
Why it matters (or doesn't): Let us count the ways this remark is bad. First, it blames those suffering for PTSD, suggesting they are not strong. Second, it's scientifically bankrupt: No doctor would agree that PTSD is a sign of weakness. Third, it spotlights the fact that Trump avoided facing combat to test his own "strength," obtaining draft deferments. Fourth, it fits in a string of comments ridiculing veterans, starting with saying he didn't like John McCain because he was captured. Fifth, it's another example of Trump's insensitivity about mental illness. ("If I looked like Rosie [O'Donnell], I'd struggle with depression too," he once said.)
The lesson: A politician who didn't fight in battle should not question the mental strength of those who won their Purple Hearts the hard way.