Four Things Hillary Clinton Revealed in the Third Debate
The Democratic nominee built on her prohibitive lead, and gave a glimpse of what she'd do in office.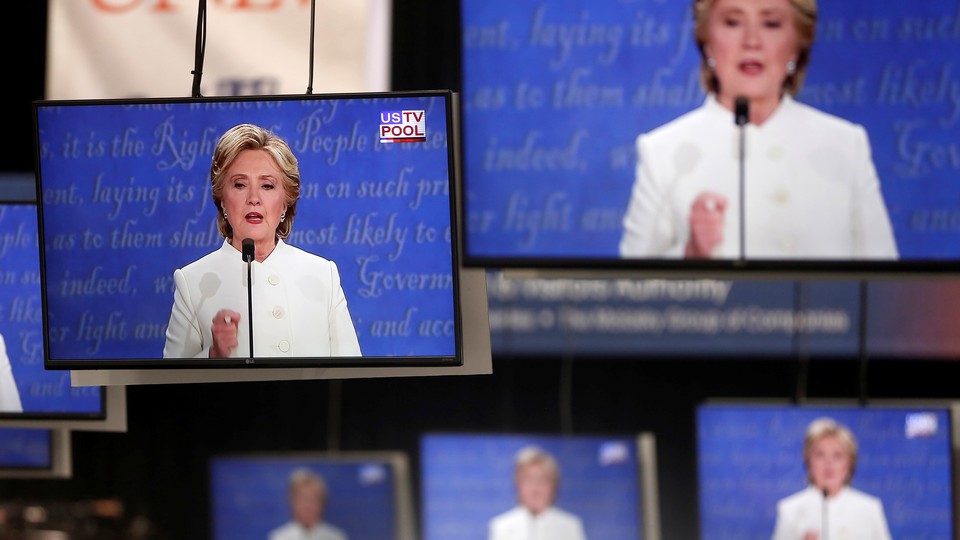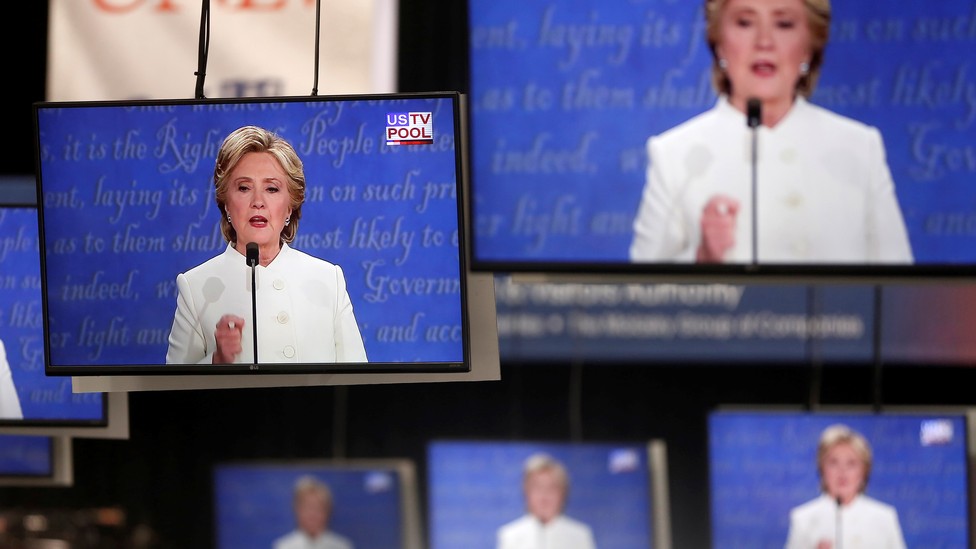 After the third and final presidential debate of 2016, the only uncertainty remaining in this race is what Donald Trump will say in his concession speech.
Restrained (for him), disciplined (for him), Donald Trump got through a little more than one hour of television without major incident. Then of course it all went wrong.
But how much did it matter that it all went wrong? The election is shaping up as … not close. What constituency will exist after November 8 for Donald Trump's complaints about the media, the voting machines, and the zombie voters of Pennsylvania? Most likely, very little.
The more future-relevant takeaways from the debate in Las Vegas debate concern Hillary Clinton, and the kind of president she'll be. I noted four over the course of 90 minutes.
First: She really does intend to try to raise taxes. Without much prompting, she worked her own way to her version of "go where the money is"—in reply to a highly generic first question. "Cutting taxes on the wealthy—we tried that," she said, omitting that of course the upper-income Bush tax cuts expired in 2013. The top tax rates are higher today than at any time since the early 1980s. If it's up to President Clinton, they'll go higher still.
Second: She's gearing up for an early big battle over immigration, the first 100 days. This is not news of course. But here was a chance to soften or modify the commitment. She doubled down instead on a pathway to citizenship for all but "violent" criminal undocumented immigrants. Will the battle over this plan define her first year?
Third: Trade tensions will intensify no matter who is elected president. The U.S. has imposed anti-dumping duties on Chinese aluminum since the spring of 2011. Hillary Clinton detoured to reference aluminum dumping as a continuing problem. She reaffirmed a pledge against the Trans-Pacific Partnership: "I'm against it now. I'll be against it after the election. I'll be against it when I'm president."
Fourth: She will reach the presidency as she sought it, deeply cautious and risk-averse. In the third debate, as so often before, she refused opportunities to turn tables, launch surprises, and generally do the unexpected. She answered the questions and answered them competently. She let Donald Trump defeat himself. She jabbed and triggered, but she risked no decisive action. A glimpse of the future?