Donald Trump's Warning for Women
The Republican nominee is doubling down on attacks against those who have accused him of sexual assault.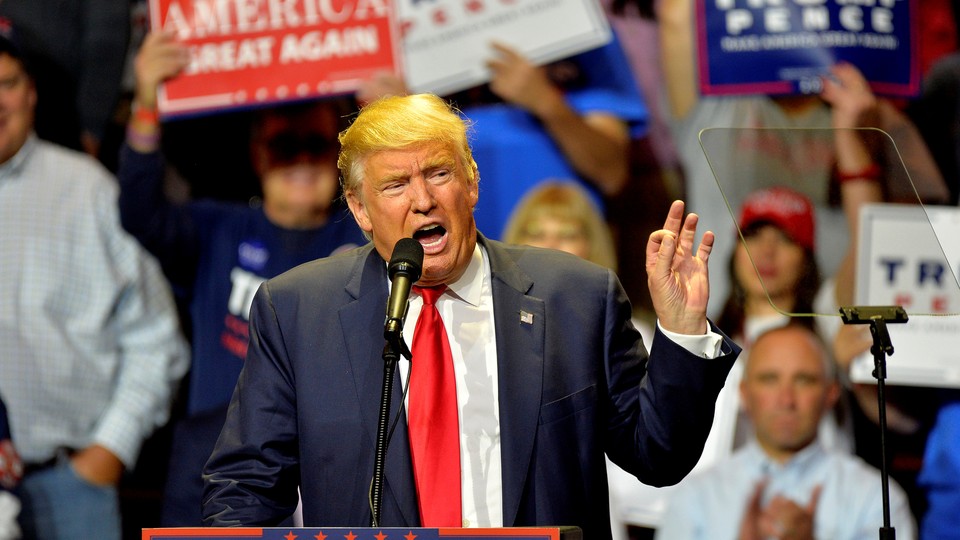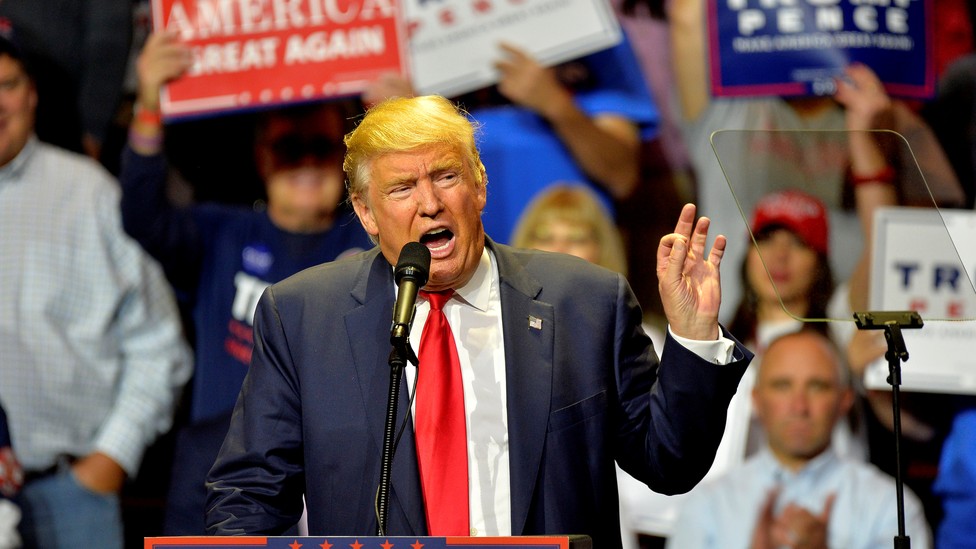 Donald Trump is waging a war, all right.
He's not just fighting Hillary Clinton or the Republican establishment anymore. He's also going after a growing list of women who have accused him of sexual assault—and anyone who amplifies their voices.
His message: Speak out and you will regret it. Nearly a dozen women have done just that, claiming that Trump forced himself on them—kissing, groping, or touching their genitals without consent—at various times in the past several decades.
That Trump would deny such serious allegations against him is not surprising; but the steps he's taking to disparage his accusers is nothing short of astounding.
Trump's isn't on the defensive. He's in full-on attack mode, leaving the impression that he's trying to intimidate any other women from coming forward. His tactics so far have included suggesting his accusers are unattractive "liars" and threatening lawsuits against newspapers who carry their stories.
Notably, many of Trump's supporters seem undeterred by his behavior. Yet, as Ryan Lizza recently wrote for the New Yorker, Trump's behavior in the past week suggests he is no longer fixated on winning the election as much as he is crafting a narrative that might shield his badly bruised ego: "Trump is either victorious or victimized, but never a loser."
After a tape surfaced in which Trump bragged about sexually assaulting women, those defending him insisted the comments were mere "locker-room talk." Voters at his rallies have been photographed wearing homemade T-shirts underscoring their unwavering support for him. That backing has also manifested itself in the form of harassment for Trump's accusers.
At a campaign rally in North Carolina on Friday afternoon, a Wall Street Journal reporter noted that chants of "lock her up"—a mantra usually reserved for Hillary Clinton among the Trump crowd—seemed to begin in reference to the women who claimed Trump assaulted them.
Additionally, the Trumps have threatened to sue The New York Times, The Palm Beach Post, and People magazine for publishing the women's accounts this week. Trump has also gone after his accusers personally. Referring to a reporter who wrote for People about her alleged assault, Trump responded: "Look at her. Look at her words. Tell me what you think. I don't think so," according to several accounts. Referring to another accuser, Jessica Leeds, Trump said, "Believe me, she would not be my first choice, that I can tell you."
As my colleague Andrew McGill wrote: "Leeds actually anticipated this line of attack. In her interview with Anderson Cooper last night, the 74-year-old said she released pictures of herself when she was in her 30s because she knew Trump would remark on her appearance."
Leeds: I wanted people to know what I looked like when I met him.

Cooper: Because you thought he would comment on your looks?

Leeds: Yes, I knew he would comment on my looks.
And unlike news institutions facing Trump's lawsuits, which often have lawyers to help in such cases, the women who say they were attacked don't necessarily have such protections. Nor do they have protection from the wave of abuse directed at them in recent days. The Fox Business news anchor Lou Dobbs, for instance, shared on Twitter what appeared to be Leeds's home address and phone number. (Dobbs, whose tweet was then retweeted more than 800 times, declined repeated requests for an interview, and a Fox Business representative referred me to a follow-up tweet in which he apologized. That tweet has since been deleted.)
One spectacular irony in all of this is how Trump's tactics mirror the criticism he's lobbed at his opponent. In the second presidential debate, he claimed Hillary Clinton "attacked" the women who accused her husband of sexual assault, "and attacked them viciously." Hillary Clinton has defended her husband, but there's little evidence to support Trump's broader claim.
Besides, as many have pointed out, Bill Clinton isn't running for president. And no one seems to be accusing Hillary Clinton of the horrible things that so many people have said Trump did to them.