Trump Time Capsule #95: Simple Logic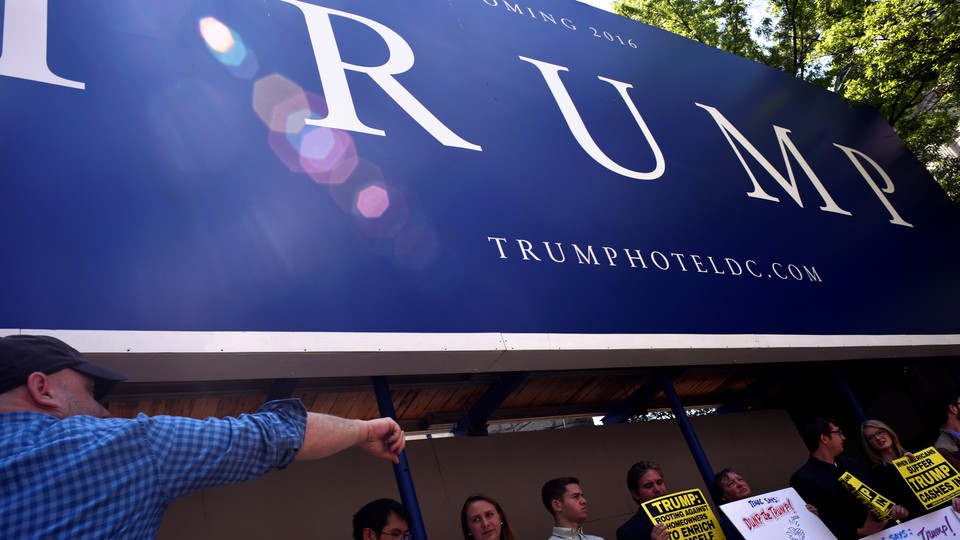 Editor's Note:
This article previously appeared in a different format as part of The Atlantic's Notes section, retired in 2021.
Donald Trump has taken heat, and will take more, for refusing to release his tax information.
It logically follows that whatever is in the tax returns would make him look worse than his stonewalling does.
No other conclusion is possible, unless you assume that neither Trump nor any of his advisors has any sense of what looks good and bad in a campaign. That's a possibility, but it doesn't ring true as the explanation in this case. And the "they're under audit" excuse is bullshit, according to none other than the I.R.S.
This simple one-two logic has been underestimated in press discussion of the issue so far.
***
The premise of this series is to record, in real time, things about the Trump era that are outside previous norms. Here's why the tax-return issue qualifies:
Post-Nixon presidential and vice-presidential major-party nominees who have agreed to release their tax returns before the election: Gerald Ford (summary statement), Bob Dole, Jimmy Carter, Walter Mondale, Ronald Reagan, George H.W. Bush, Geraldine Ferraro, Dan Quayle, Mike Dukakis, Lloyd Bensten, Bill Clinton, Al Gore, Jack Kemp, George W. Bush, Dick Cheney, Joe Lieberman, John Kerry, John Edwards, Barack Obama, Joe Biden, John McCain, Sarah Palin, Mitt Romney, Paul Ryan, Hillary Clinton, Tim Kaine, Mike Pence.
                                                                                                                                                    
Nominees who have refused: Donald Trump.