Trump Time Capsule #93: 'God Is the Ultimate'
Editor's Note:
This article previously appeared in a different format as part of The Atlantic's Notes section, retired in 2021.
Offered without comment. This video is from several months ago, early in the campaign. But I hadn't seen it before, and it is timeless. You will not regret investing 52 seconds in watching it.
The interviewer is David Brody, of Christian Broadcasting Network. I first learned about the video via Liam Donovan. Fitting the Time Capsule theme: I genuinely can't imagine a previous nominee answering the question this way.
Back to things requiring some comment tomorrow, when it will be exactly nine weeks until the election and the "real" campaigning begins.
***
As a soothing break, here was the view from our back porch on Labor Day afternoon, in northwest D.C. three miles from the White House. America is returning to a state of nature, led by its politics.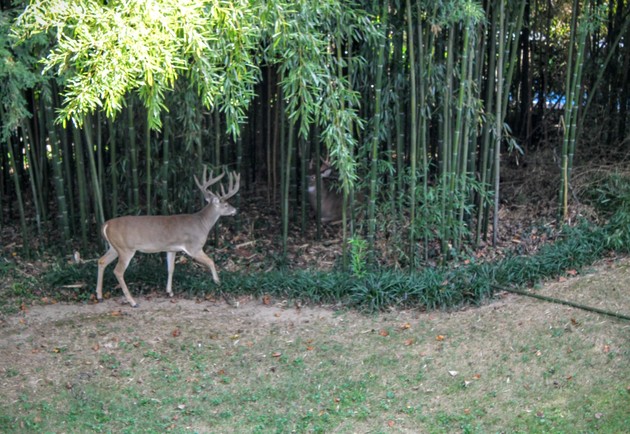 This might not be clear from the picture, but these things were full-sized—the one standing, and the other one, also antlered, resting in the bamboo. They turned and glared at me as if I should be getting off their lawn rather than vice versa. That will change when we get a new administration.