Trump Time Capsule #122: Cuba, Foundation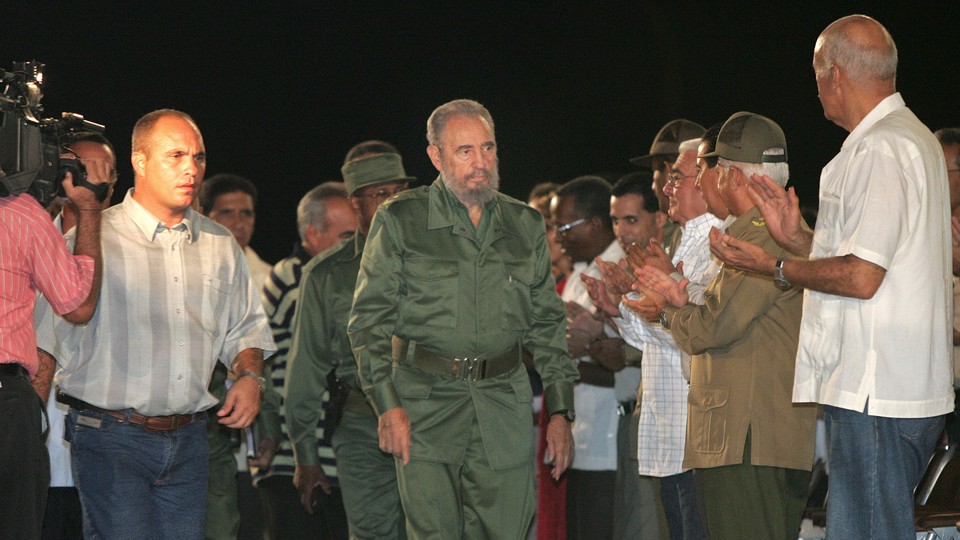 Editor's Note:
This article previously appeared in a different format as part of The Atlantic's Notes section, retired in 2021.
Just for the record:
1) Cuba. Kurt Eichenwald today documented in Newsweek that Trump companies did business in Cuba during Fidel Castro's regime, which according to Eichenwald's documents was an intentional violation of the U.S. embargo on Cuba.
The embargo was a stupid and self-defeating policy. But it was the law, which Trump's organization, by all appearances, intentionally broke. Dealing with Cuba, in those days, was a bright-line taboo. You could get in trouble for having Cuban cigars. You were breaking federal law if you spent any U.S. money there. Yet this is what (apparently) the Trump organization went ahead and did—even as Trump gave speeches to Cuban-American groups about the evils of Castro and the need to keep him isolated.
In other years, this would be big news all on its own.
2) Foundation. In the latest installment of David Fahrenthold's extraordinary saga in the Washington Post, he has revealed that the Trump Foundation, already surrounded by numerous "self-dealing" controversies, never had legal authorization to raise funds as a charity. As the story reports:
Under the laws in New York, where the Donald J. Trump Foundation is based, any charity that solicits more than $25,000 a year from the public must obtain a special kind of registration beforehand. Charities as large as Trump's must also submit to a rigorous annual audit that asks — among other things — whether the charity spent any money for the personal benefit of its officers.
No further annotation. This is what is on the record about the man the GOP establishment still says should be commander in chief, with 39 days to go.