The Atlantic Politics & Policy Daily: It's 3 a.m., He Must Be Lonely
Donald Trump was up early on Friday, tweeting about former Miss Universe Alicia Machado.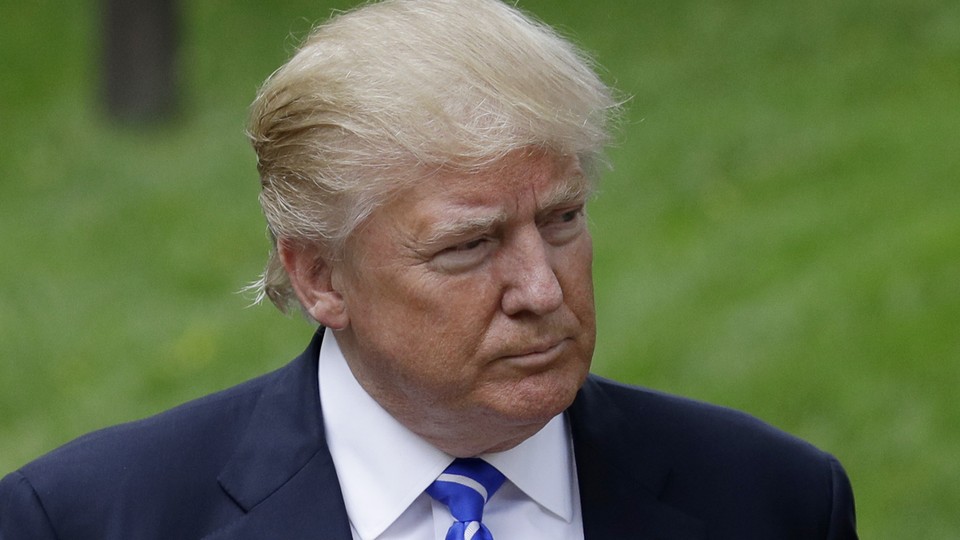 Today in 5 Lines
Donald Trump accused the former Miss Universe Alicia Machado of having a "sex tape" on Twitter, eliciting a series of tweets from Hillary Clinton denouncing his comments. The Commission on Presidential Debates said in a statement that "there were issues regarding Donald Trump's audio that affected the sound level in the debate hall." Alabama's Court of the Judiciary suspended Chief Justice Roy Moore over his January order that judges "have a ministerial duty not to issue" marriage licenses to same-sex couples. President Obama closed the eulogies at the funeral of former Israeli Prime Minister and President Shimon Peres in Jerusalem. The Rosetta spacecraft successfully crash-landed on a comet, ending its 12-year mission in space.
---
Today on The Atlantic
Technical Failure: Research suggests that police body cameras have led to a reduction in public complaints about law enforcement. But instead of holding officers more accountable for their actions, the cameras may be giving them more power. Here's why. (Robinson Meyer)

Congress Wants to Backtrack: Lawmakers approved a bill allowing the families of 9/11 victims to sue the Saudi government on Wednesday, marking the first veto override in Obama's presidency. But one day later, they're regretting it. What led to the sudden change of heart? (Russell Berman)

'The Media' Is With Her: Across the United States, newspapers that have historically endorsed Republican presidential candidates are breaking from tradition to back Hillary Clinton. Conor Friedersdorf explains why the American public should take note of this trend.
Follow stories throughout the day with our Politics & Policy portal.
---
Snapshot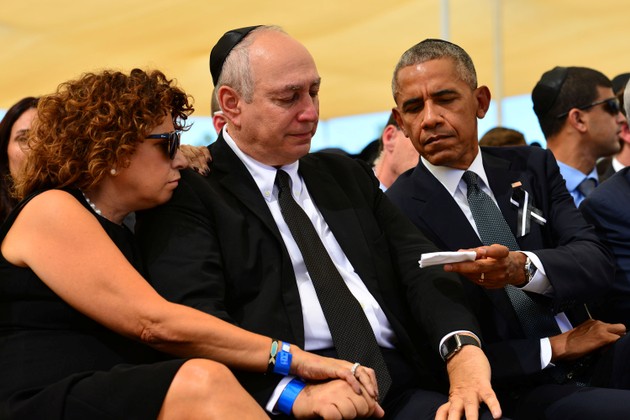 ---
What We're Reading
Populism Is Here to Stay: In the pursuance of lofty, world-saving goals, "globalists" are forgetting their main role: to represent their citizenry. So, Matthew Continetti asks, "is it really surprising that our democracy has become more tenuous?" Or shocking that people vote for candidates like Donald Trump? (The Washington Free Beacon)
Desperately Seeking Voters: Hillary Clinton's campaign hosted a rally on Thursday to kick off early voting in Iowa. But Clinton is five points behind Trump in the Hawkeye State, and her team's desperation was palpable. (Tim Alberta, National Review)
'Progressive Politics After Bernie': During his presidential bid, Bernie Sanders managed to ignite a progressive movement across the country. After Sanders's defeat, can his campaign's organization, Our Revolution, keep the activism alive? (Harold Meyerson, The American Prospect)
A Candid Discussion: Tammy Duckworth is an Illinois congresswoman, an Iraq War veteran, and a leading advocate for gun control. She spoke to GQ about her push for gun legislation, and the dark humor she's developed since losing both her legs in combat. (Rebecca Nelson)
The Women of Clinton's Past: In the wake of former Miss Universe Alicia Machado's comments about Trump's verbal abuse, Peter Roff questions whether Hillary Clinton tacitly permitted the humiliation of women "whom she saw as a threat to her husband's reputation and, in turn, a danger to her political future." (U.S. World News and Report)
---
Visualized
What's the Magic Combination?: There are 1,024 ways for Hillary Clinton or Donald Trump to win in November. Check out this interactive flow-chart to view their potential "paths to victory." (The New York Times)
---
Question of the Week
This week, we asked what politics-related movie you consider mandatory viewing for all Americans, in light of Megan Garber's recently launched virtual-political movie club.
We received several calls for classics like The Candidate, Mr. Smith Goes to Washington, and Advise & Consent.
Big props to Michael J. Sweat for suggesting the 2006  film Idiocracy, starring Luke Wilson. And to Alicia Shepard for All the President's Men, which she called "a fascinating window into the changing world of journalism and the nefarious world of Nixon's presidency."
And thanks to avid Politics & Policy Daily reader Howard Cohen: "Given the conspiracies that Trump has been putting out going back to the birther issue—including that the election will be rigged if he loses—there is no better political flick to watch before November 8 than The Parallax View."
Check out our Notes section for more movie suggestions, and stay tuned for next week's Politics & Policy Daily.
-Written by Elaine Godfrey (@elainejgodfrey) and Candice Norwood (@cjnorwoodwrites)