The Atlantic Politics & Policy Daily: Warren Gives Stumpf His Lumps
The Massachusetts senator questioned the Wells Fargo CEO during a Senate Banking Committee hearing.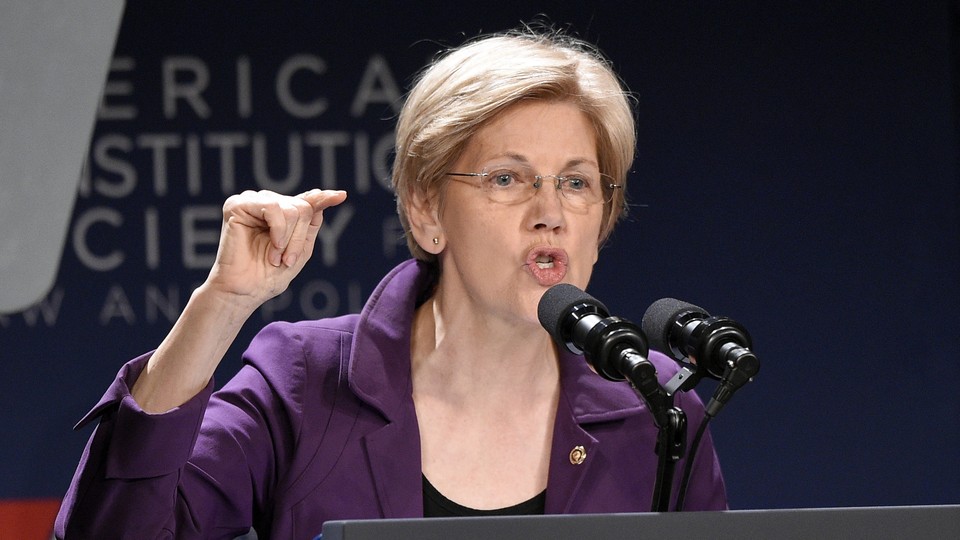 Today in 5 Lines
President Obama encouraged nations to "speak out forcefully" for "freedom and dignity" in his final address to the United Nations General Assembly as commander in chief and called on countries to admit more refugees during a Leaders' Summit on Refugees. The FBI said the agency had investigated Ahmad Khan Rahami, the suspect in this weekend's bombings in New York and New Jersey, in 2014 in response to comments from Rahami's father that "raised concerns about terrorism." Massachusetts Senator Elizabeth Warren told Wells Fargo CEO John Stumpf he "should resign" during a line of questioning at a Senate Banking Committee hearing regarding the firm's unauthorized opening of customer accounts. A spokesman for former President George H.W. Bush did not confirm or deny the claim that Bush will vote for Hillary Clinton in November, calling it a "private vote." Former House Speaker John Boehner, who announced his retirement last year, will join Squire Patton Boggs as a strategic adviser.
---
Today on The Atlantic
Trump's Thoughts on Terrorism: On Monday, Donald Trump said in a post that Hillary Clinton "emboldened terrorists all over the world" during her tenure as secretary of state. Conor Friedersdorf unpacks the potentially dangerous implications of these claims.

The Oscars, but for Civil Servants: On Tuesday, federal employees will gather for a black-tie gala to award eight colleagues who have demonstrated outstanding achievements with the Samuel J. Heyman Service to America Medals, or Sammies. Here are five of their stories. (Russell Berman)

Trump Jr. Takes the Baton: The Republican nominee's son tweeted a widely criticized image Monday night that equated Syrian refugees to a bowl of Skittles. The meme is only one of the ways he has recently stirred up controversy, as Trump attempts to soften his rhetoric. (David A. Graham)
Follow stories throughout the day with our Politics & Policy portal.
---
Snapshot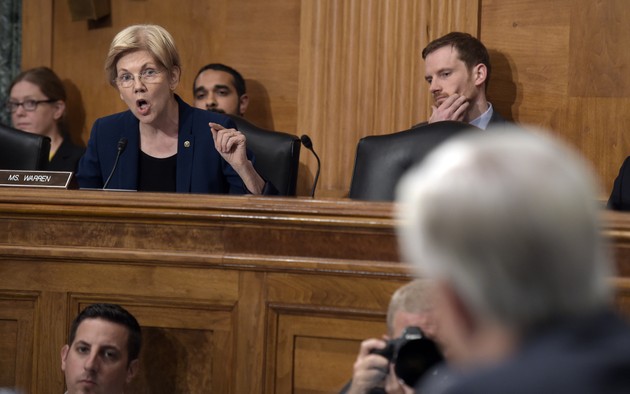 ---
What We're Reading
Trump's Personal Piggy Bank?: A report from The Washington Post shows that Donald Trump used an estimated $258,000 from his Donald J. Trump Foundation to settle legal disputes involving his businesses. Check out the Post's findings here. (David A. Fahrenthold)
Poll Results With a Grain of Salt: What happens when four reputable pollsters, and The New York Times Upshot, examine the same raw survey data? They each get different results, illustrating how pollsters' methodological choices can influence their outcomes. (Nate Cohn, The New York Times)
'Never NeverTrump': National Review's Victor Davis Hanson argues that Donald Trump—"Obama's nemesis, Hillary's worst nightmare, and a vampire's mirror of the Republican establishment"—might be a tough pill for conservatives to swallow, but voting for him is a necessary evil when the alternative is "a likely 16-year Obama-Clinton hailstorm."
The Revolution Lives On: Bernie Sanders still has high hopes for his political fight, which continues to draw support. During an interview with The Nation, the Vermont senator reflects on his campaign and shares his thoughts on the election. (Katrina vanden Heuvel and John Nichols)
A Little Help From Hillary's Friends: President Obama reportedly plans to begin an "unprecedented" push for Clinton, which is expected to include rallies, radio interviews, television appearances, and fundraising assistance. (Mike Dorning, Bloomberg)
---
Visualized
The 2016 Gaffe Map: From Hillary Clinton's email scandal to Donald Trump's business blunders, both of the presidential nominees' campaigns have been mired in controversy. Check out this interactive map to see the candidates' biggest flubs, state by state. (Dan Good, Meg Wagner, Laura Bult, and Jason Silverstein, New York Daily News)
---
Question of the Week
Jeb Bush, one of the Republican presidential candidates this year, made a cameo as a limo driver during the Emmy Awards on Sunday night. Rick Perry, who also briefly ran for the White House, is now a contestant on Dancing With the Stars. If you had to guess, where on television will the other former 2016 hopefuls pop up?
Here's a cheat sheet of the 2016 candidates to refresh your memory.
Send your answers to hello@theatlantic.com, and our favorites will be featured in Friday's Politics & Policy Daily.
-Written by Elaine Godfrey (@elainejgodfrey) and Candice Norwood (@cjnorwoodwrites)