The Atlantic Politics & Policy Daily: I'll Take Syrian Cities for $400, Alex
The Libertarian Party's presidential nominee asked, "What is Aleppo?" on MSNBC's Morning Joe.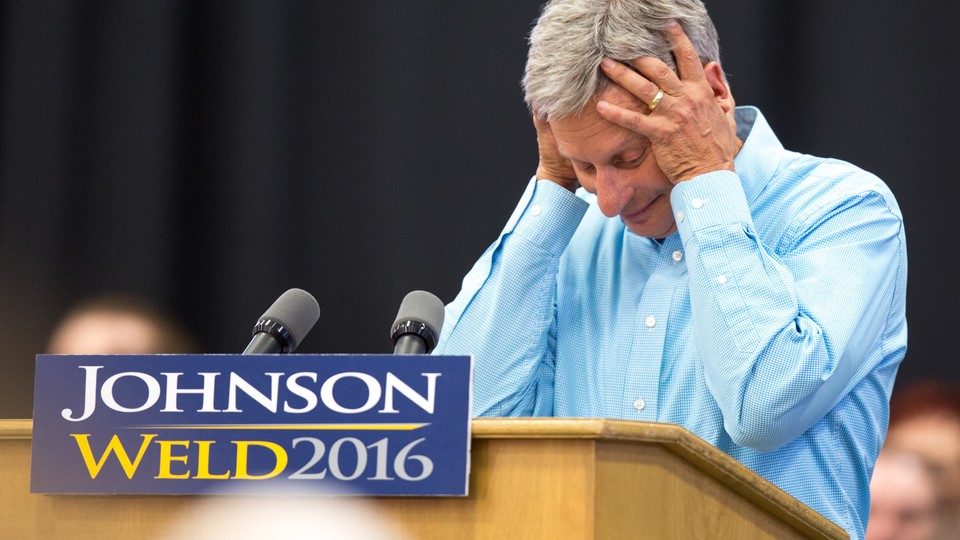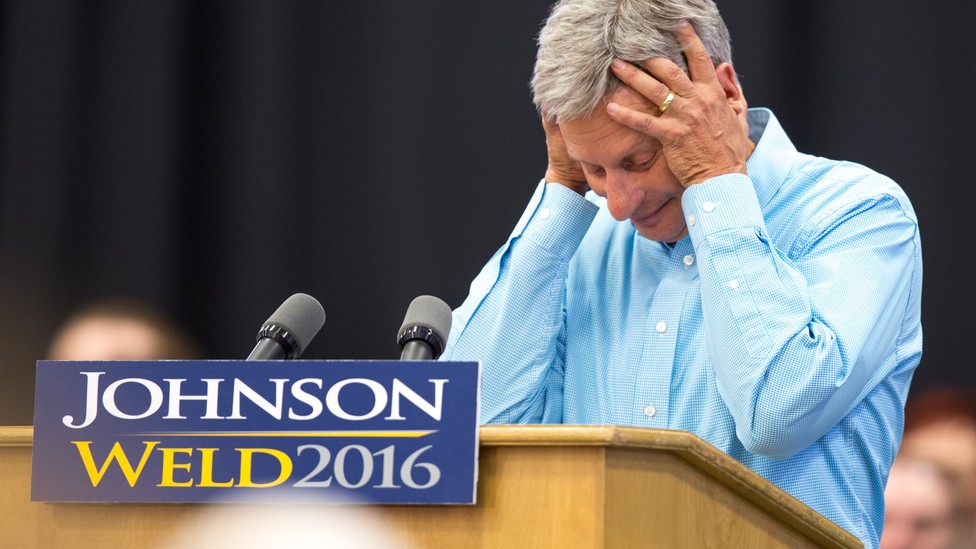 Today in 5 Lines
Gary Johnson, the Libertarian Party's presidential nominee, failed to recognize Aleppo, a war-torn city in Syria, during an interview on Morning Joe. Hillary Clinton said Donald Trump's performance at Wednesday night's NBC News' Commander in Chief forum proved he was "temperamentally unfit" to be president, and President Obama urged Americans to question Trump's "wacky ideas." Obama's Supreme Court nominee Merrick Garland returned to Capitol Hill for a meeting with Vermont Senator Patrick Leahy as part of a broader effort by Senate Democrats to pressure the chamber into holding a hearing. Federal prosecutors will drop all charges against former Virginia Governor Bob McDonnell two months after the U.S. Supreme Court overturned his corruption conviction.
---
Today on The Atlantic
'Fear of a Female President': Gender aside, Hillary Clinton is a pretty standard American presidential candidate. But the reaction to her candidacy is "unconventional," particularly among white men, who may be afraid to see a woman hold the Oval Office. (Peter Beinart)

Solving Homelessness: Larisa Dinsmoor, a deputy public defender in California, helps homeless residents find employment and stable housing, as well as teaches them how to take advantage of social services. Dinsmoor explains why "defending the homeless in court is not enough." (Juleyka Lantigua-Williams)

Why Americans Feel Insecure About Security: Data from the Pew Research Center shows that Americans are more concerned about terrorism now than they were immediately after 9/11, but these perceptions vary depending on which party is in the White House. (Andrew McGill)
Follow stories throughout the day with our Politics & Policy portal.
---
Snapshot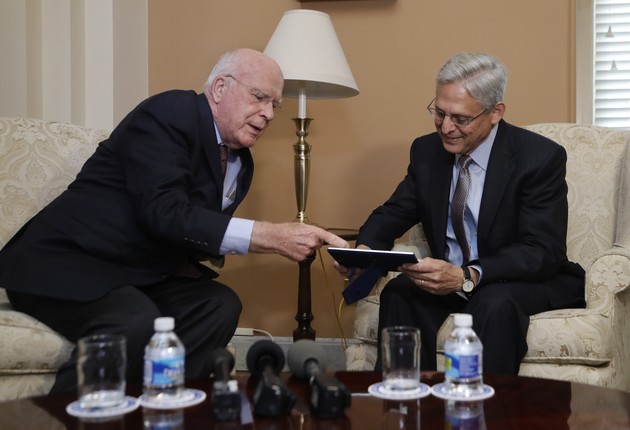 ---
What We're Reading
Two Birds, One Vote: Political groups in Arizona are trying to mobilize Latino voters to prevent Donald Trump from winning in November, but activists think they can do more: end Joe Arpaio's reign as sheriff of Maricopa County. (Adrian Carrasquillo, BuzzFeed)
Who Is Ivanka Trump?: The Republican nominee's eldest daughter is poised, pleasant, and even-tempered, as well as known for gracefully smoothing over her father's controversial remarks. But how does Ivanka's relationship with Donald affect her actual feelings about the 2016 presidential race? (Hannah Seligson, The Huffington Post)
#LaueringTheBar: The Today host's performance as moderator in Wednesday night's Commander in Chief forum was lackluster, New York Magazine's Jonathan Chait argues, mainly because Lauer didn't hold Donald Trump accountable for his lies or press him on his controversial comments.
Donald Trump's 'Shortest Attribute': Throughout his campaign, critics have accused the candidate of having a short attention span, which they say could prevent him from being an effective commander in chief. Politico magazine analyzed examples of this allegation. (Michael Kruse)
What's Going On in Texas?: A newly released report found that the maternal mortality rate in Texas doubled between 2011 and 2014, the highest rate of this kind in the developed world. The trend has disproportionately affected low-income, minority women without medical care. (Katha Pollitt, The Nation)
---
Visualized
Can Trump Pick Up Where Romney Left Off?: The Washington Post's Philip Bump explains that in order for the Republican nominee to become president, he has to win a state that Mitt Romney lost in 2012. Check out these charts to see how Trump is performing in several of those critical battleground states.
---
Question of the Week
Recess is over, and Congress is back in session in Washington D.C. For the next few weeks, their assignments include passing Zika funding, figuring out how to deal with IRS Commissioner John Koskinen, and preventing another government shutdown.
But if you were to assign one book to be read by every member of Congress, what would it be?
Send your answers to hello@theatlantic.com or tweet us @TheAtlPolitics, and our favorites will be featured in Friday's Politics & Policy Daily.
-Written by Elaine Godfrey (@elainejgodfrey) and Candice Norwood (@cjnorwoodwrites)