The Atlantic Politics & Policy Daily: Paul Ryan Is Sharpening His Number-Two Pencils
Recess is over, and members of Congress are back in Washington, D.C.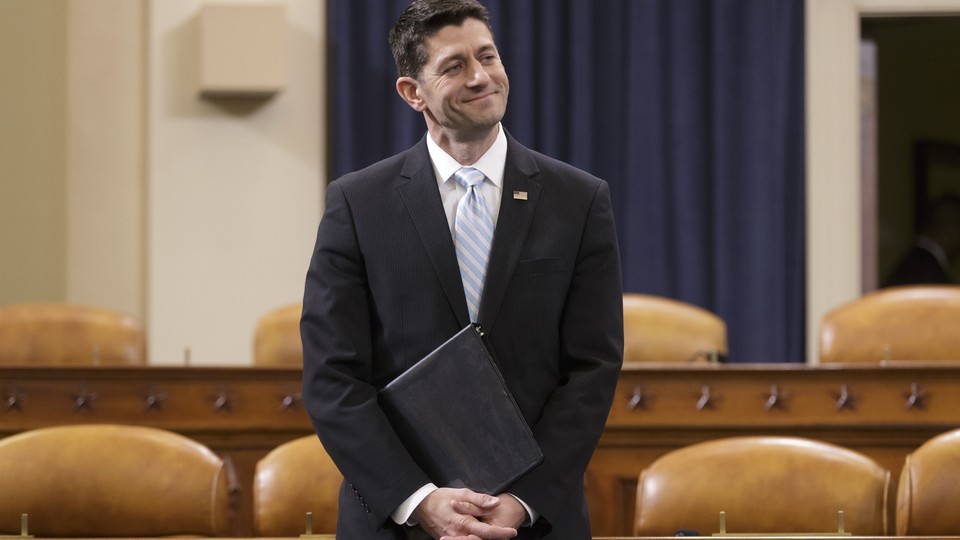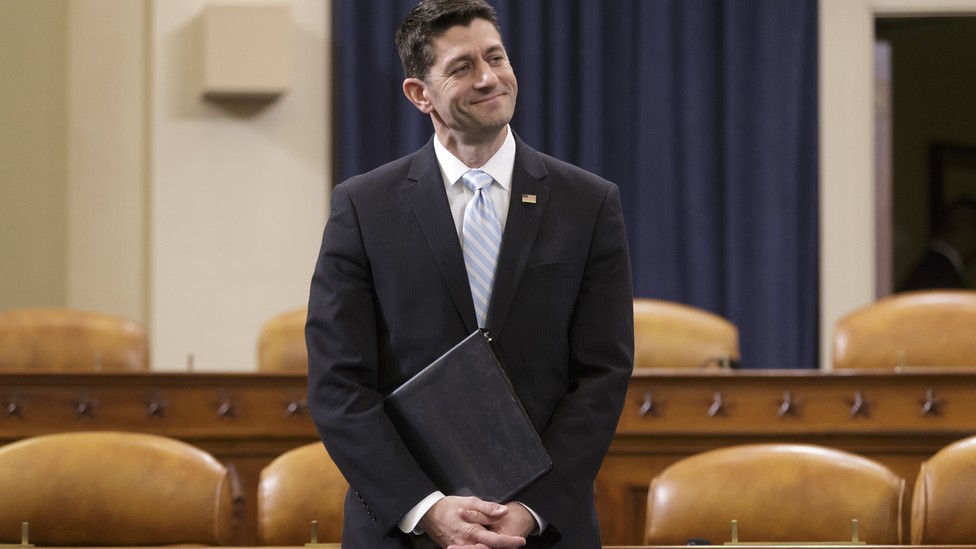 Today in 5 Lines
Congress is back in session. Donald Trump's campaign announced endorsements from 88 former military leaders. 21st Century Fox reportedly agreed to pay $20 million to settle former anchor Gretchen Carlson's lawsuit against Fox News. President Obama promised to work with South Korean President Park Geun-hye to strengthen sanctions against North Korea, after the country launched three ballistic missiles. The for-profit college system ITT Technical Institutes is closing all of its campuses due to financial concerns.
---
Today on The Atlantic
Clinton's Thoughts on Education: One of Hillary Clinton's primary campaign issues is early-childhood education. In this Q&A with Clinton, The Hechinger Report's Lillian Mongeau asks 10 questions about the presidential candidate's plans to invest in the country's children.

Trump Brings in a New Boss: Donald Trump's newly appointed deputy campaign manager, David Bossie, may just be the perfect fit for his team. After all, Bossie, a veteran activist, built a career railing against Bill and Hillary Clinton. (Michelle Cottle)

Phyllis Schlafly's America: The conservative activist, who died this week at 92, was a powerful voice in American politics. And the success of Donald Trump is proof that the movement she created is still alive and well in the United States today. (Emma Green)
Follow stories throughout the day with our Politics & Policy portal.
---
Snapshot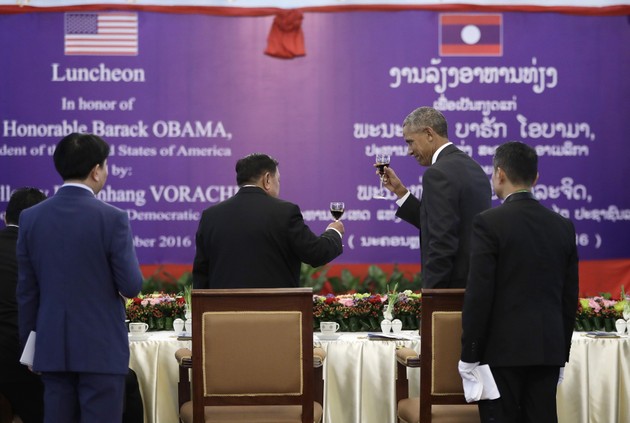 ---
What We're Reading
What Will the 2016 Election Map Look Like?: A new Washington Post survey of voters nationwide highlights the states where Donald Trump is weakest—and suggests several states might break from their normal party allegiances in November. (Dan Balz and Scott Clement)
The Longest Job Interview in the World: President Obama nominated Merrick Garland to replace the late U.S. Supreme Court Justice Antonin Scalia seven months ago, but Garland still hasn't been granted a hearing. Now that Congress is back in session, will anything change? (Ariane de Vogue, CNN)
'Black Teachers Matter': Between 2000 and 2012, hundreds of public schools have been closed, replaced, and restructured—and roughly 26,000 black teachers have vanished from the teaching workforce. Why? (Kristina Rizga, Mother Jones)
Trump's Lavish Spending: In May, Donald Trump gained access to campaign funds from the Republican National Committee. Since then, he's spent large sums of money on campaign events hosted during the primaries at Trump businesses rather than less expensive options. (S.V. Date, Huffington Post)
Congress' Top Five: Members of Congress return from a seven-week recess Tuesday with a number of agenda items to attend to. Here are five big issues they'll be facing. (Marianna Sotomayor, NBC)
---
Visualized
The Contours of Inequality: Data from the Census Bureau shows that middle-class Americans have seen two decades of "depressed incomes." Take a look at how each state's middle and upper class incomes have changed between 1990 and 2014. (Quoctrung Bui, The New York Times)
---
Question of the Week
Recess is over, and Congress is back in session in Washington D.C. For the next few weeks, their assignments include passing Zika funding, figuring out how to deal with IRS Commissioner John Koskinen, and preventing another government shutdown.
But if you were to assign one book to be read by every member of Congress, what would it be?
Send your answers to hello@theatlantic.com or tweet us @TheAtlPolitics, and our favorites will be featured in Friday's Politics & Policy Daily.
-Written by Elaine Godfrey (@elainejgodfrey) and Candice Norwood (@cjnorwoodwrites)