The Atlantic Politics & Policy Daily: Hillary, Interrupted
Donald Trump reportedly cut off Clinton a total of 51 times during Monday's presidential debate.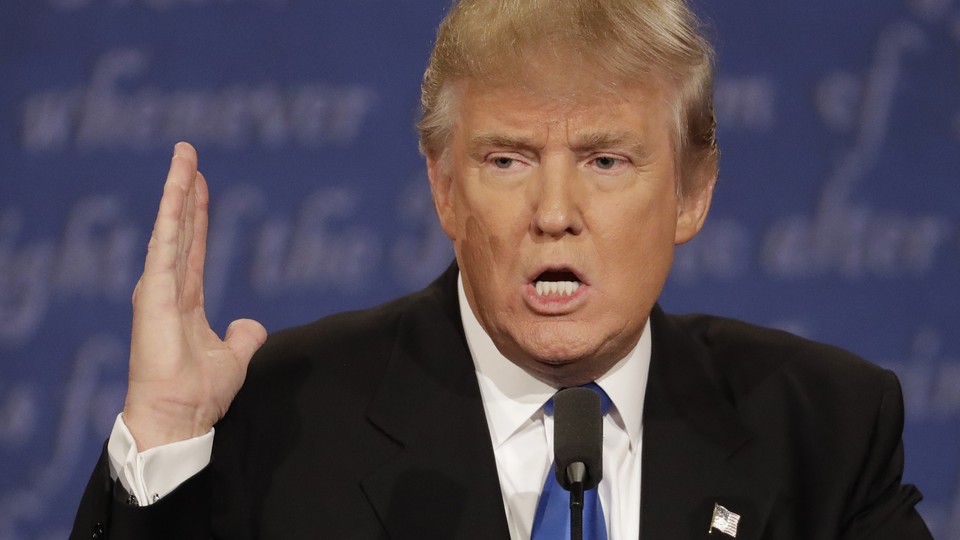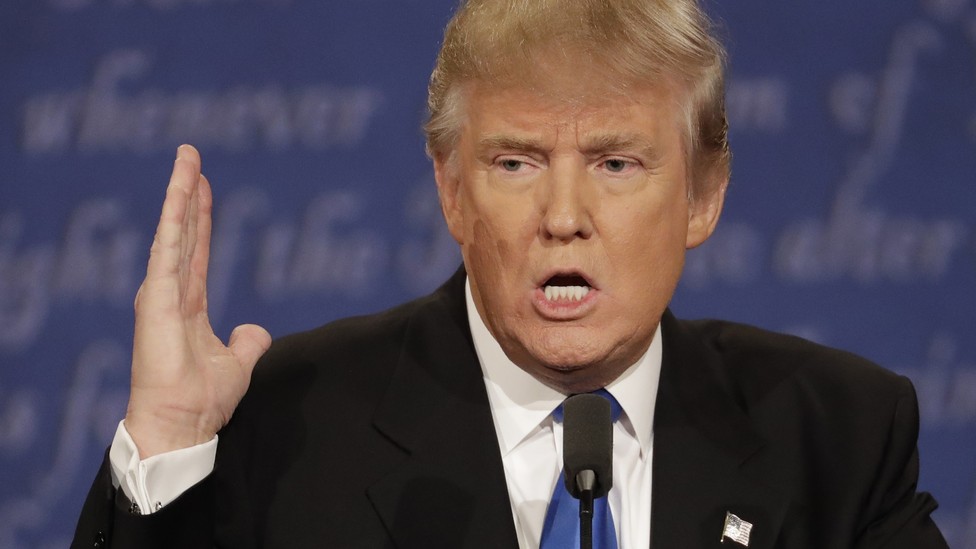 Today in 5 Lines
FBI Director James Comey warned congressional lawmakers about a "terrorist diaspora sometime in the next two to five years" at a Senate Homeland Security Committee hearing. During a rally in North Carolina, Hillary Clinton criticized Donald Trump's debate performance, saying "he made it very clear that he didn't prepare for that debate." Former Miss Universe Alicia Machado called Trump's attacks against her "a really bad dream" in a press call organized by Clinton's campaign. President Obama nominated Jeffrey DeLaurentis to be America's ambassador to Cuba. The Senate voted to block a stopgap bill that would have allocated funds to combat the Zika virus and keep the government open beyond Friday.
---
Today on The Atlantic
A Calm and Collected Clinton: During Monday night's debate, the Democratic nominee remained cool against a heated Donald Trump, which may be exactly what she needed to do to appeal to undecided voters. (Ron Fournier)

Trying Something New: On Tuesday, the Commission on Presidential Debates confirmed a new format for the second showdown between Clinton and Trump: Americans will be able to submit—and vote on—questions online that will be considered by ABC and CNN for the debate. (Russell Berman)

Where Financial Aid Went Wrong: The federal system works under the assumption that parents will help pay to send a student to college. But that's not always the case. (Sara Goldrick-Rab)
Follow stories throughout the day with our Politics & Policy portal.
---
Snapshot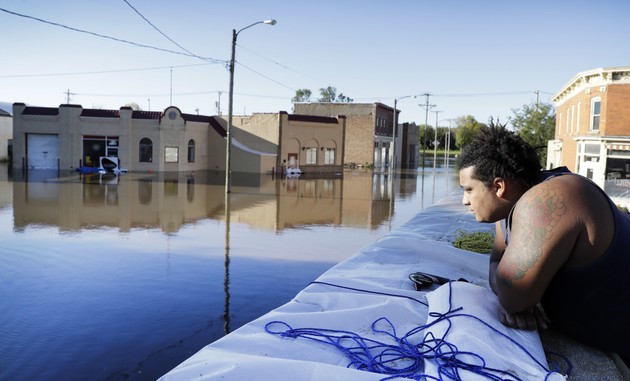 ---
What We're Reading
Liar, Liar: Donald Trump and Hillary Clinton had a lot to say during Monday's 90-minute debate, but not all of it was accurate. NPR fact-checked their statements here.
What Trump Missed: Immigration, Obamacare, the Clinton Foundation, and Benghazi—some of Trump's strongest talking points—were absent from Monday night's debate. That's on Trump, Byron York argues, for not "taking matters into his own hands." (Washington Examiner)
Measuring Climate Change: A newly released study suggests Earth could be "doomed to a catastrophic temperature rise of up to 7 degrees Celsius (about 13 degrees Fahrenheit)." But not all scientists are on board with the findings. "This is simply wrong," said the chief of NASA's Goddard Institute for Space Studies. (Craig Welch, National Geographic)
Debate Night in the District: The New York Times' Emma Roller describes the scene at a debate watch party at a bar in Washington, D.C. Here's a sneak peek: "In this crowd, even Mrs. Clinton's lamest zingers went over like gangbusters."
The '1,000-Year Flood': Southern Louisiana is still recovering from historic rainfall in August that devastated the region. Julie Dermansky captured the aftermath in these photographs. (Reveal)
---
Visualized
Caricatures of the Candidates: The New Yorker dug through its archives for the 50 "most interesting images" of Donald Trump and Hillary Clinton. View them here.
---
Question of the Week
This month, our very own Megan Garber kicked off a reader discussion on political films in our Notes section—a virtual movie club, if you will—as a way to "embrace and to escape the day-to-day doings of this long-running campaign season."
What politics-related movie do you consider mandatory viewing for all Americans?
Send your answers to hello@theatlantic.com, and our favorites will be featured in Friday's Politics & Policy Daily.
-Written by Elaine Godfrey (@elainejgodfrey) and Candice Norwood (@cjnorwoodwrites)