The Atlantic Politics & Policy Daily: Clinton Health Conspiracies Go Pneuclear
The Democratic presidential candidate has been diagnosed with pneumonia.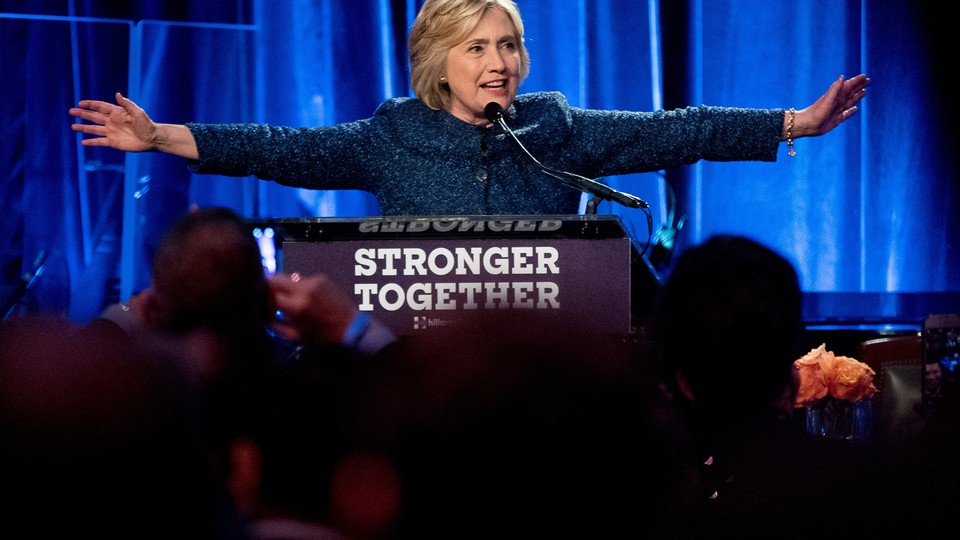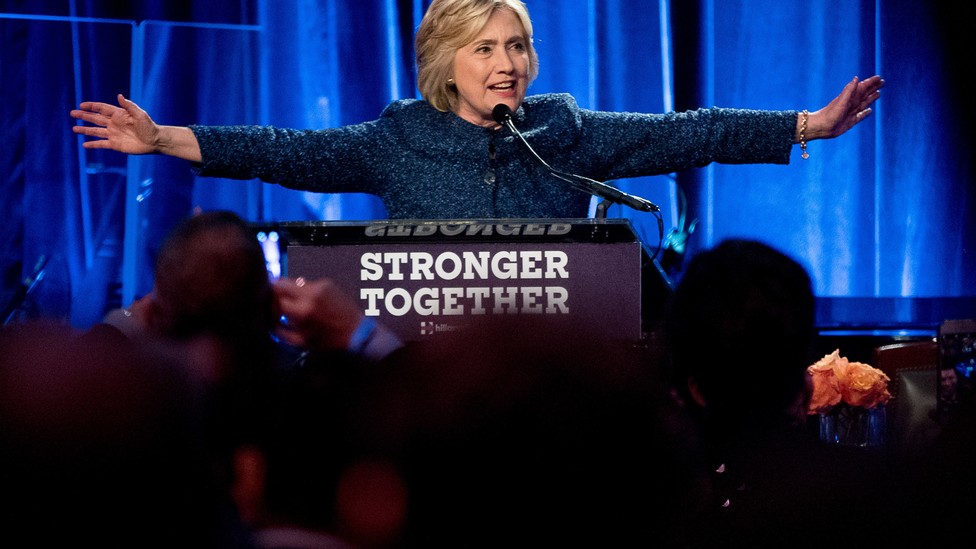 Today in 5 Lines
Donald Trump called on Hillary Clinton to apologize for referring to some of his supporters as a "basket of deplorables." Clinton campaign spokesman Brian Fallon said the campaign would release additional medical information about the Democratic candidate in the next few days after this weekend's revelation that she was diagnosed with pneumonia. President Obama met with congressional leaders from both parties to discuss legislators' pre-Election Day agenda. The White House said Obama would veto a bill allowing the families of 9/11 victims to sue Saudi Arabia. Investigators are searching for a suspect who authorities believe set fire to a mosque in Fort Pierce, Florida, formerly attended by the Orlando nightclub shooter Omar Mateen. A grand jury will investigate a possible cover-up by Chicago Police in the 2014 fatal shooting of 17-year-old Laquan McDonald.
---
Today on The Atlantic
'How Breitbart Conquered the Media': Hillary Clinton's "basket of deplorables" comment received widespread criticism over the weekend. But Ta-Nehisi Coates writes that none of these critics appear to have taken time to analyze and verify the heart of her claims.

The Forgotten Minority: Asian Americans are a diverse, fast-growing electorate in the U.S. And yet, they are virtually absent from the national discourse and largely ignored by politicians. Here's why. (Alex Wagner)

Trump's Silence on Obamacare: The Republican party has strongly opposed President Obama's Affordable Care Act, but Trump's hesitation to criticize the law suggests he understands that flawed legislation is better than no legislation at all. (David Frum)
Follow stories throughout the day with our Politics & Policy portal.
---
Snapshot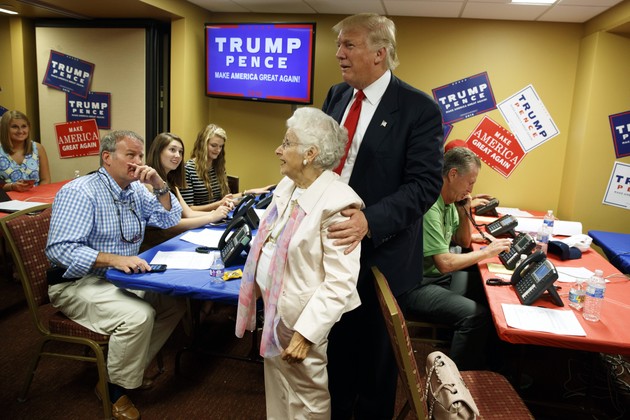 ---
What We're Reading
Welcome to the Alt-Right: The movement, "which combines elements of racism, anti-Semitism, and a general preference for nationalist strongmen over the candidates of either party," has found a leader in Donald Trump—and gained national recognition along the way. New York Magazine's Marin Cogan went to a press conference to meet its members.
Between a Rock and a Hard Place: What's it like being on the fence about who to vote for in one of the most contentious U.S. presidential elections? Five undecided voters share their stories. Here's a sneak peek: "I think I'm going to go to the polls and literally just keep reading Twitter until the minute I walk in."(Rebecca Nelson, GQ)
Clinton's Transparency Troubles: The Democratic candidate has spent months reassuring the American people that she handled all classified emails with due diligence, and now she has to prove that she is healthy enough to president. Why, David French asks, can't Hillary Clinton be transparent? (National Review)
A Tale of Two School Districts: Two neighboring school districts in Connecticut could not be more different: One is in a predominantly white suburb that boasts a graduation rate of 94 percent, while the other is in one of the state's poorest cities and has a graduation rate of 63 percent. How did this happen? (Elizabeth A. Harris and Kristin Hussey, The New York Times)
After the Breakup: When Trump failed to soften his position on immigration during a speech in August, members of his Hispanic advisory council felt betrayed and some quit. While the group's new and remaining members will continue to advise him, will they have any influence over his campaign? (Adrian Carrasquillo, BuzzFeed)
---
Visualized
Politico's Top 50: Gary Johnson, Lin-Manuel Miranda, and DeRay Mckesson are all featured in Politico's list of 50 "thinkers, doers and visionaries transforming American politics." Read their profiles here.
---
Question of the Week
Critics pounced on Today Show host Matt Lauer for his handling of NBC's Commander in Chief forum with Donald Trump last week, foreshadowing the level of scrutiny the moderators will face during this fall's presidential debates. Anderson Cooper of CNN, Lester Holt of NBC, Martha Raddatz of ABC, and Chris Wallace of Fox News will moderate the debates, and they are already feeling the heat.
Who do you think would make the best moderator—and why?
Send your answers to hello@theatlantic.com or tweet us @TheAtlPolitics, and our favorites will be featured in Friday's Politics & Policy Daily.
-Written by Elaine Godfrey (@elainejgodfrey) and Candice Norwood (@cjnorwoodwrites)