The Atlantic Politics & Policy Daily: Americans Eagerly Await Candidate Forum on Wireless Earbuds
Donald Trump and Hillary Clinton will participate in a forum, and Apple's new iPhone 7 headphones won't have a headphone jack.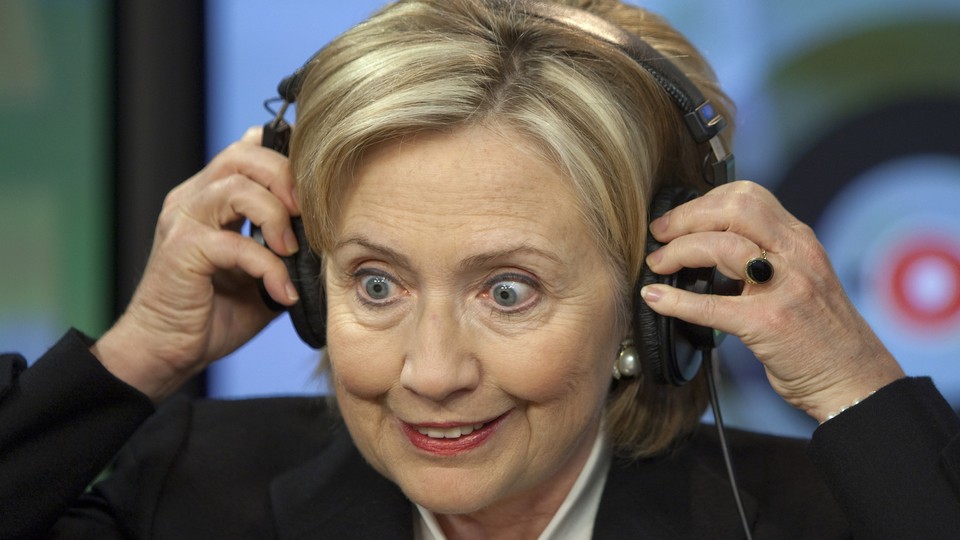 Today in 5 Lines
Hillary Clinton and Donald Trump will participate in a forum about national security and veterans' issues that will air on NBC and MSNBC. The U.S. House of Representatives will reportedly vote this week on a bill that would allow 9/11 survivors and family members of victims to sue Saudi Arabia. Trump's campaign is ending its media blacklist and approving press credentials for several outlets, including The Washington Post, Politico, The Huffington Post, and BuzzFeed. A federal survey found that the rate of uninsured people in the United States has hit a record low at 8.6 percent. The Dallas Morning News endorsed Clinton for president—the first time the newspaper has supported a Democrat for the position since before World War II. And Apple announced its new iPhone 7 will use wireless earbuds.
---
Today on The Atlantic
Let's Talk About Sex: In West Texas, a Christian pregnancy center teaches abstinence-based sex education in public schools with the hope that young women who do become pregnant will seek out alternatives to abortion. (Olga Khazan)

Bill Clinton, the Peacemaker: President Clinton spent a lot of his time working to resolve the century-old conflict between Israel and Palestine—even coming close to reaching an agreement in 2000. Will he get another chance as Hillary's "first husband"? (Jeffrey Goldberg)

Having the Tough Discussions: Reverend Sylvester "Tee" Turner has helped organize more than 200 "race healing" dialogues. In this Q&A, Turner says that building trust and asking simple questions are important to facilitating a meaningful conversation. (Alexia Fernandez Campbell)
Follow stories throughout the day with our Politics & Policy portal.
---
Snapshot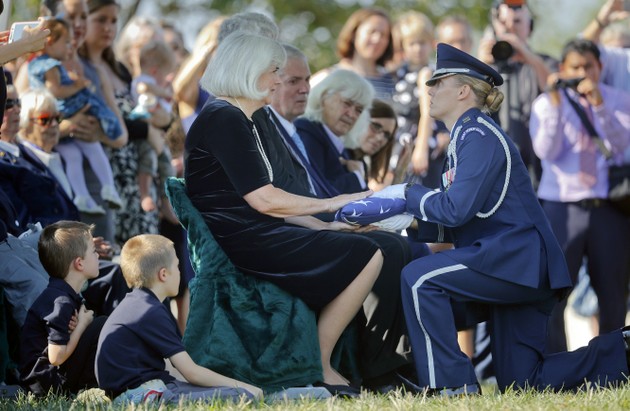 ---
What We're Reading
Clinton's Secret Weapon: Every move the Democratic nominee makes on the campaign trail is meticulously planned, thanks to Clinton's heavy investment in data analytics. Meet Elan Kriegel, the man powering her data-driven race for the White House. (Shane Goldmacher, Politico)
Can Conservatives Crack a Joke?: Ann Coulter's performance at the Comedy Central Roast of Rob Lowe could have proven that conservatives have a sense of humor, argues National Review's Christian Schneider, but her awkward standup came up short.
The Art of Poll Reading: Last month, Hillary Clinton held a commanding lead in the polls; recent counts show that her lead has shrunk, but they're much hazier. Why is it so hard to tell where each candidate stands? (Nate Cohn, The New York Times)
'America's Public Defender Crisis': Public defenders are facing overwhelming caseloads following years of budget cuts to legal defense teams. Guardian US teamed up with The Marshall Project to examine the effects of this trend on America's poor. (Oliver Laughland)
The End of Trump's Era?: Over the last several weeks, America has seen a noticeably different Donald Trump on stage and in front of cameras. Here's why this change could signal the end of his success. (Matt Taibbi, Rolling Stone)
---
Visualized
'Can School Integration Make a Comeback?': Is America betraying the legacy of Brown v. Board of Education? The Atlantic's Alia Wong spoke with the U.S. Secretary of Education John King, Jr. about his plan to improve public-school integration. (Dan Lombroso)
Shots Fired: What would Donald Trump or Hillary Clinton have to do to launch a nuclear strike as president? Take a look at this step-by-step procedure to find out. Hint: The whole process takes only a few minutes. (Bloomberg)
---
Question of the Week
Recess is over, and Congress is back in session in Washington D.C. For the next few weeks, their assignments include passing Zika funding, figuring out how to deal with IRS Commissioner John Koskinen, and preventing another government shutdown.
But if you were to assign one book to be read by every member of Congress, what would it be?
Send your answers to hello@theatlantic.com or tweet us @TheAtlPolitics, and our favorites will be featured in Friday's Politics & Policy Daily.
-Written by Elaine Godfrey (@elainejgodfrey) and Candice Norwood (@cjnorwoodwrites)