Why Obama Vetoed the 9/11 Lawsuit Bill
The president rejected a bipartisan bill that would allow the families of terror victims to sue Saudi Arabia, saying it would put American officials in jeopardy.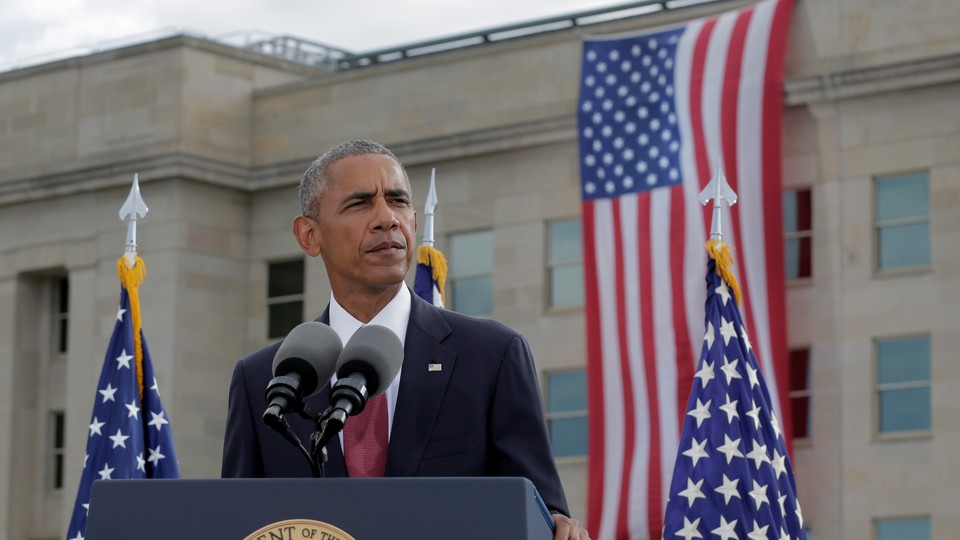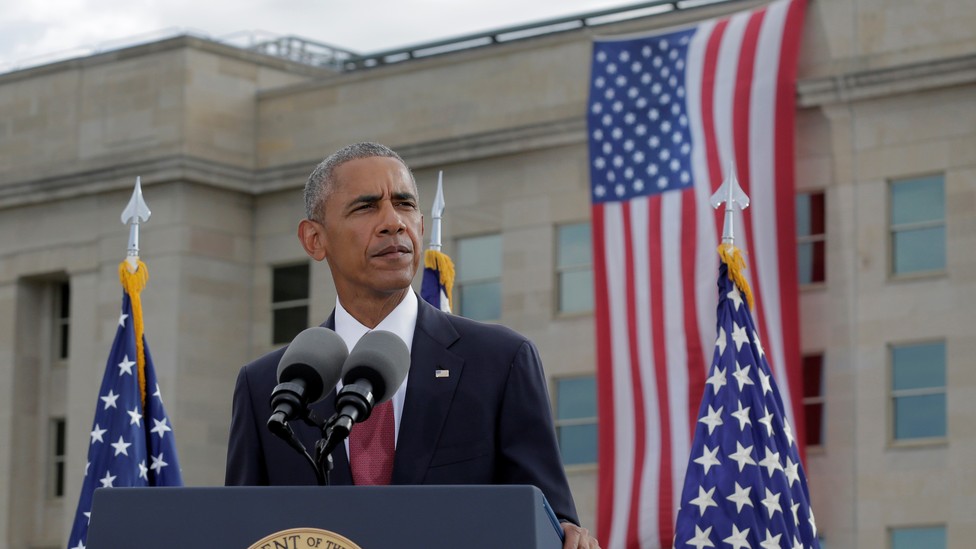 NEWS BRIEF President Obama has vetoed a bill that would have opened the door for the families of 9/11 victims to sue Saudi Arabia.
The move was expected. Both houses of Congress passed the bill by wide margins, but Obama has said for months he would veto it, and White House Press Secretary Josh Earnest reiterated the threat last week. In a three-page statement explaining his decision, Obama said he has "deep sympathy for the families of the victims of the terrorist attacks of September 11, 2001 (9/11), who have suffered grievously. I also have a deep appreciation of these families' desire to pursue justice and am strongly committed to assisting them in their efforts."
But he went on to argue that the bill, known as the Justice Against Sponsors of Terrorism Act or JASTA, was misguided. Under current U.S. law, citizens generally cannot sue foreign governments. The bill at hand would have allowed lawsuits if a foreign government were found to have played a role in a terrorist attack. Obama administration officials have repeatedly argued that the bill would open up American government personnel and service members to lawsuits overseas. The president wrote:
JASTA threatens to reduce the effectiveness of our response to indications that a foreign government has taken steps outside our borders to provide support for terrorism, by taking such matters out of the hands of national security and foreign policy professionals and placing them in the hands of private litigants and courts… Second, JASTA would upset longstanding international principles regarding sovereign immunity, putting in place rules that, if applied globally, could have serious implications for U.S. national interests.
The veto may not spell the end of JASTA, though. If every member of Congress who supported the bill voted to override, Obama could see a veto overridden for the first time in his tenure. In particular, the veto sets up a conflict between Obama and New York's Chuck Schumer, who is both the presumptive Democratic leader in the Senate and a strong backer of JASTA. "This is a disappointing decision that will be swiftly and soundly overturned in Congress," Schumer said in a statement Friday. "I believe both parties will come together next week to make JASTA the law of the land." Hillary Clinton has also backed JASTA.
It's unclear how soon an override vote might come. The White House has promised to lobby against it.