Trump's Lie on Discussing the Wall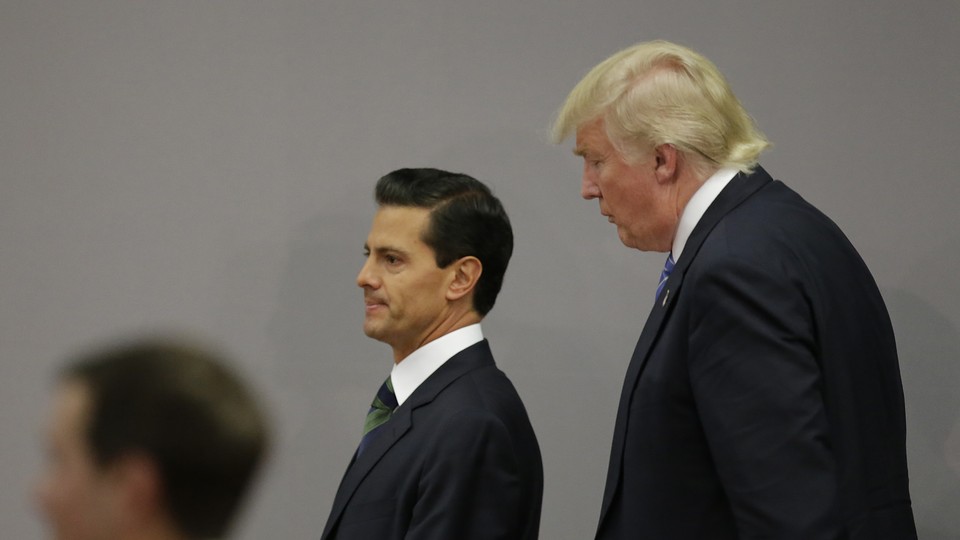 Editor's Note:
This article previously appeared in a different format as part of The Atlantic's Notes section, retired in 2021.
The candidate: Donald Trump
The gaffe: On Wednesday, the Republican nominee traveled to Mexico City to meet with Mexican President Enrique Peña Nieto. At a press conference, the men were asked if they'd discussed Trump's promise to make Mexico pay for a border wall. "Who pays for the wall? We didn't discuss it," Trump said. (Listen for yourself here.) Later, Peña Nieto issued a statement claiming he had ruled it out. Then Trump's campaign issued a statement that didn't dispute that. Then on Thursday, on Laura Ingraham's radio show, Trump claimed he had said that they did discuss it:
(Listen here: Trump: 'Hillary Moves Slow On Everything & We Will Have Softening On Immigration')
It's a fantastic claim, in the sense of being both amazing and also being a fantasy; anyone can listen to Trump's press conference and hear clearly what he said.
The defense: ¯\_(ツ)_/¯
Why it matters (or doesn't):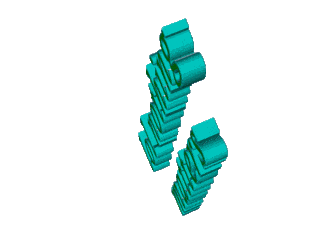 The lesson: The walls have ears, whether they are discussed or not—and so do the rest of us.