When Donald Trump Got Caught Tweet-Handed
The Republican nominee illustrated a lesson for debating in the social-media era: Don't lie about that which you've publicly tweeted.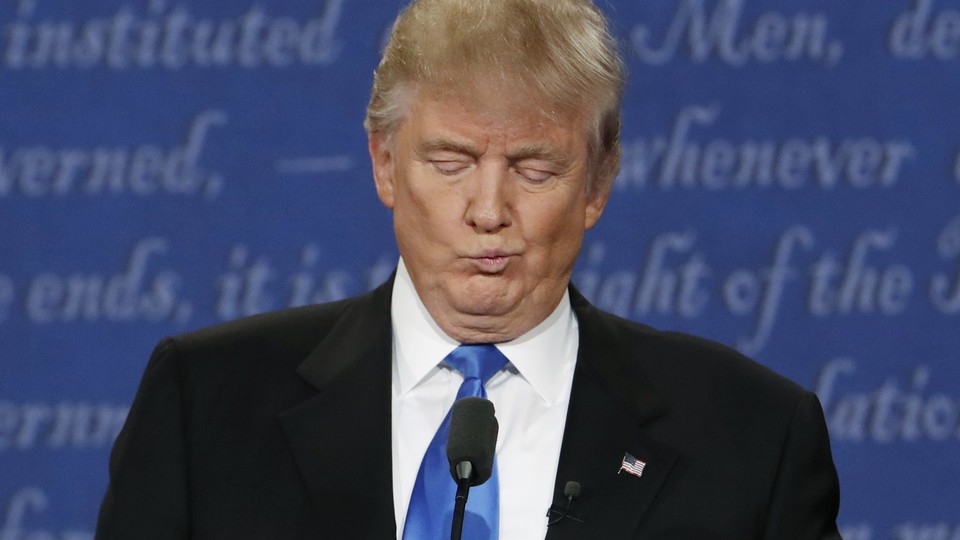 Here's a modern technology moment that happened in Monday's presidential debate:
Hillary Clinton: Donald thinks that climate change is a hoax perpetrated by the Chinese. I think it's real.

Donald Trump: I did not. I did not. I do not say that.
In bygone years, the moment would've passed, unresolved, and more than likely forgotten. But this is 2016. So last night, all across America, many people watching the debate while using Twitter saw this missive retweeted into their feeds:
The concept of global warming was created by and for the Chinese in order to make U.S. manufacturing non-competitive.

— Donald J. Trump (@realDonaldTrump) November 6, 2012
This may be the first time a presidential candidate fact-checked himself "pants on fire."