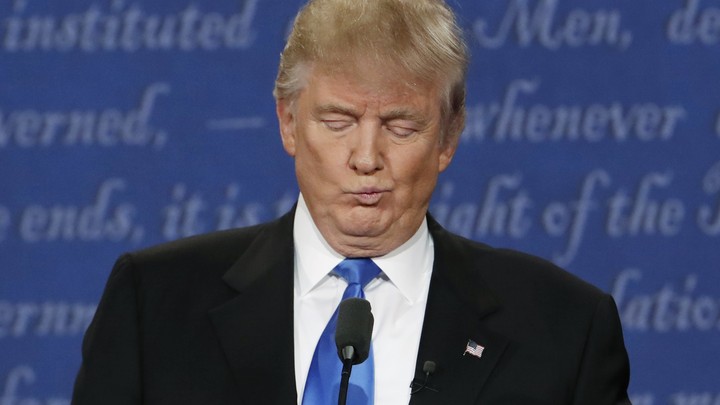 Here's a modern technology moment that happened in Monday's presidential debate:
Hillary Clinton: Donald thinks that climate change is a hoax perpetrated by the Chinese. I think it's real.

Donald Trump: I did not. I did not. I do not say that.
In bygone years, the moment would've passed, unresolved, and more than likely forgotten. But this is 2016. So last night, all across America, many people watching the debate while using Twitter saw this missive retweeted into their feeds:
The concept of global warming was created by and for the Chinese in order to make U.S. manufacturing non-competitive.

— Donald J. Trump (@realDonaldTrump) November 6, 2012
This may be the first time a presidential candidate fact-checked himself "pants on fire."
We want to hear what you think about this article. Submit a letter to the editor or write to letters@theatlantic.com.
Conor Friedersdorf
is a California-based staff writer at
The Atlantic,
where he focuses on politics and national affairs. He is the founding editor of
The Best of Journalism
, a newsletter devoted to exceptional nonfiction.