Can Hillary Clinton Win Texas?
Some Democrats believe what was once unthinkable could become a reality in November.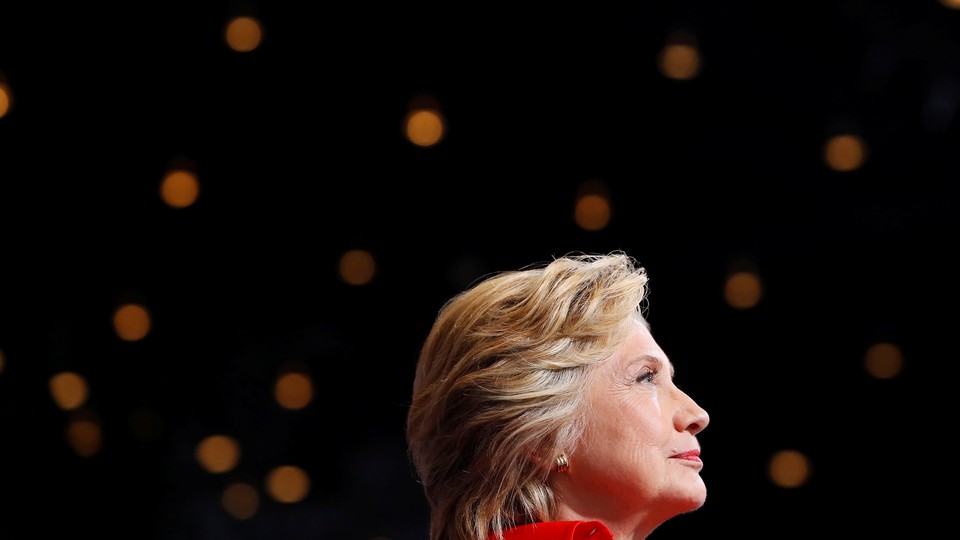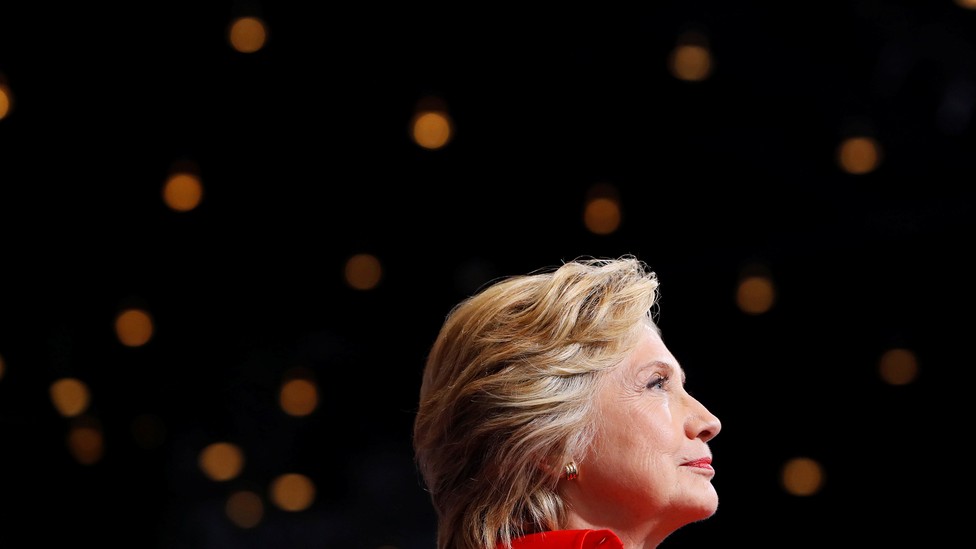 Liberals have long dreamed of turning Texas into a Democratic stronghold. However improbable that ambition, some Democrats believe the politics of the Lone Star state are already shifting in their favor, and insist there's a chance that Hillary Clinton could upend Republican power and influence by defeating Donald Trump in Texas.
Any indication, no matter how minor, that Democrats might be gaining ground in the deep red state promises to keep hope alive. And lately, there have been signs that 2016 is not a typical election year. The Dallas Morning News endorsed Clinton on Wednesday. The last time the newspaper backed a Democratic presidential candidate dates back to before World War II. A Washington Post-SurveyMonkey poll released on Tuesday showed Clinton leading Trump in Texas by one percentage point.
Texas Democrats understand the odds are steep, but that hasn't stopped enthusiastic speculation that Clinton might pull off an upset and win the state. "Is there a chance for her to win in Texas? Yes, I believe there absolutely is," said Wendy Davis, a Clinton endorser and former Democratic state senator, citing polling indicating that Trump is struggling to win over women, African American and Hispanic voters as evidence that he won't have an easy path to victory in Texas. "I think this should serve as a really loud wake up call to the Republican Party. They could lose Texas," Texas Young Democrats president Celia Morgan said.
The enthusiasm is understandable. Democrats point to changing demographics and a growing Hispanic population as one reason Texas might eventually turn blue. Trump has done more to alienate Hispanic voters than any Republican presidential candidate in recent memory. That could drive Democratic turnout in Texas to historic highs. Clinton herself has even projected confidence that she could win if enough voters show up at the polls. "If black and Latino voters come out and vote, we could win Texas," Clinton told New York Magazine not long ago.
Yet for all the optimism, it's highly unlikely that Democratic dreams of turning Texas blue will become a reality this year. "It's really more wishful thinking than anything else that the state would vote for Clinton over Trump," said Josh Blank, the manager of polling and research for the Texas Politics Project at the University of Texas at Austin. A single poll showing a slight lead for Clinton is hardly a guarantee of a win, and neither is a newspaper endorsement.
"Hillary will not win Texas, I can promise you that," said Michael Joyce, a spokesman for the Texas Republican Party, who added that he's skeptical of the methodology used to conduct the poll that showed Clinton with a slight lead in the state. "This is a perfect example of Democrats latching onto anything for relevance. They are always trying to find that one spark that's going to jumpstart the party, but the Republican Party continues to be dominant."
Nevertheless, contemplating the possibility that Clinton might win has motivated Democrats in a state where championing liberal candidates can be demoralizing. "It's hard being a Democrat in Texas," said Nick Laughlin, the president of the Texas College Democrats and a student at Texas State University in San Marcos. "In the past it's been difficult to get people to even come to meetings on campus, but now we're seeing a lot more enthusiasm." The prospect of a Clinton victory could help Democrats recruit volunteers and encourage political participation in the run up to November, even if she doesn't take the state.
Texas Democrats hope Trump's candidacy can also be used to broadly discredit Republicans. "Our mission is to remind voters that Trump is a reflection of the Republican Party in Texas. They are cut from the same cloth, and they believe the same things," said Crystal Perkins, the executive director of the Texas Democratic Party. (Joyce of the Texas GOP doesn't believe this will be effective. "I don't think you'll be able to tie Texas Republicans to Trump," he said. "Voters don't look at it in the same light.")
Nationwide, Democrats have started to suggest that Trump could prove to be such a historically weak candidate that even states typically considered reliably Republican could turn into Democratic-friendly territory. That Texas has been included in this speculation at all is remarkable. But Democrats stand a far better chance of making inroads in states like Arizona and Georgia. The Cook Political Report currently describes both as Republican-leaning states in its electoral college vote ratings, while Texas is rated as solid Republican.
Texas Democrats realize it would be difficult to turn even the most favorable of early polling results into electoral reality. A far more likely scenario is that Clinton loses, but by a narrower margin than past Democratic presidential candidates in Texas. "We're very hopeful, and I certainly would not discount the possibility that Clinton could win, but what we expect with greater confidence is that the voter turnout gap will be narrowed," said Oscar Silva, the political director for Battleground Texas, an organization founded with the mission of turning Texas blue.
It remains to be seen whether Democrats can make the most of whatever opportunity Trump's candidacy creates in the state. If Clinton narrows the voter gap, will Democrats be able to ensure that the same voters who felt inspired to vote against Trump show up and vote Democratic in future elections?
"The Democratic Party in the state of Texas has been fundamentally weak for a long time," said Blank. "It's not clear that the party has the organizational capacity to convert a narrow loss in the low-single digits into part of the longer-term strategy of building up voter lists and a stable of consistent activists, and in turn, the state party."
Texas Democrats are no stranger to crushing defeat. The last time a Democrat won a statewide office in Texas was in 1994. Democrats hoped Wendy Davis could beat out Republican Greg Abbott in the 2014 Texas governor race. She lost badly. In 2010, Bill White ran as a Democrat in a bid for the governor's mansion and lost with 42 percent of the vote. Davis won only 39 percent.
Davis argues, however, that the race helped lay the groundwork for future success for the Democratic Party. "We made headway in terms of building party infrastructure, and a talent pool that can be called upon in statewide elections," she said.
Memory of past defeat may be one reason Texas Democrats are quick to say that whatever happens in November, they are playing the long game. And they insist they have the institutional muscle needed to make gains for years to come.
"Going into 2016 there was a lot of soul searching to do for our party to make sure that folks came back to the party and were motivated again," Perkins of the Texas Democratic Party said. "It's up to us to work to become the mainstream party in Texas. That won't happen overnight."