Can You Handle It? Every Trump Tweet, in a Big Searchable Database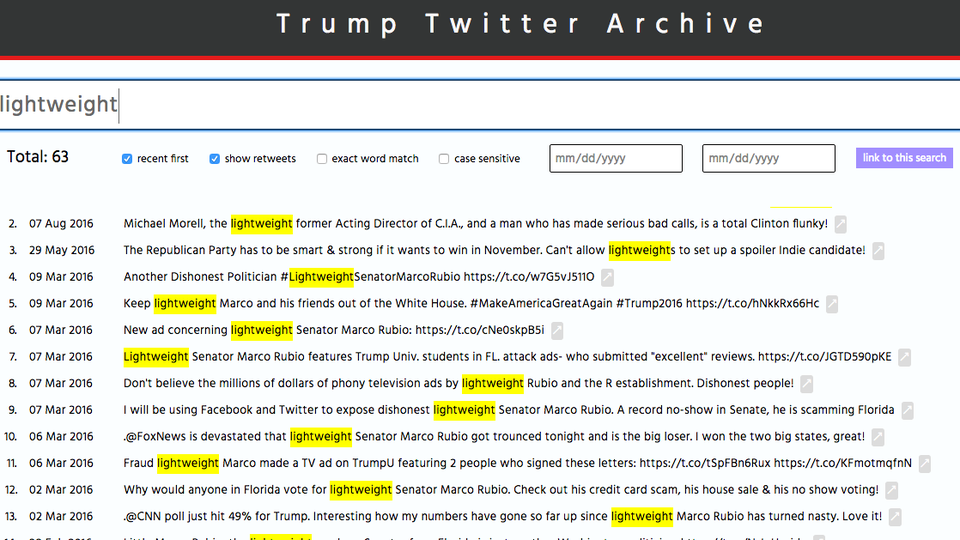 Editor's Note:
This article previously appeared in a different format as part of The Atlantic's Notes section, retired in 2021.
Talk about a time capsule! This is quite an amazing piece of work. Courtesy of a Georgetown grad and former Peace Corps volunteer who now works as a programmer, we now have a searchable archive of 16,000+ tweets from @realDonaldTrump since 2009.
The main page, with selected highlights, is here. The search utility is here. For instance, if you'd like to see all 63 tweets in which Trump calls someone (usually Little Marco) "lightweight," you can just click here.
You can donate to support the site here. (I have no involvement with it or its creator in any way, except as a citizen grateful for further documentation of our times.)
48 days and a few hours to go. The Republican leadership, minus one former president, is still saying: He's fine!