A Style Guide for the Federal Employee
How Washington men working in national security dress—for better or for worse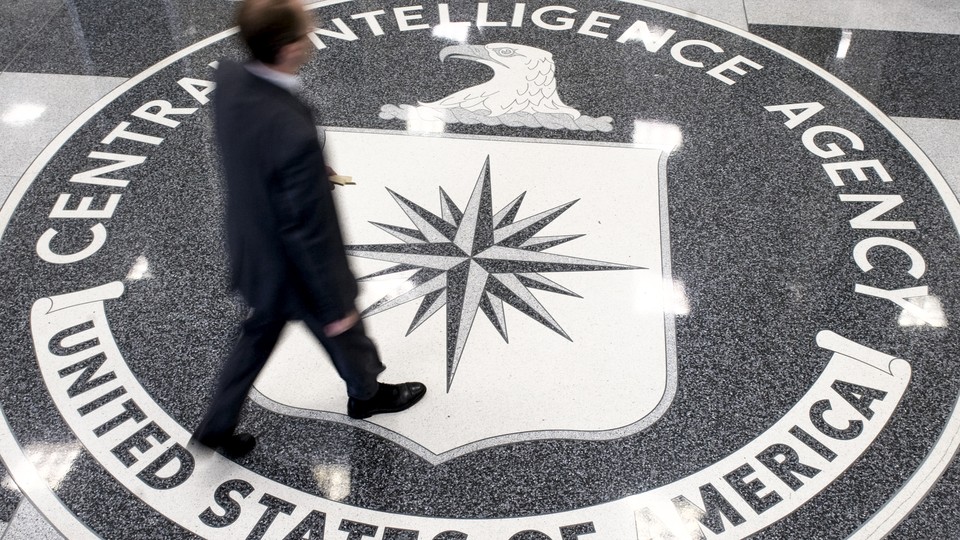 In 2017, shortly after the next president is inaugurated, thousands of newly appointed federal officials will struggle with the same existential question: What do I wear to my first day of work? I understand their anxiety, having languished over wardrobe during eight years of federal service and pondered the fashion choices of my male colleagues during the interminable meetings that are the hallmark of government work. It's hard to point to a solid "real world" professional competency that I learned during those years of meetings and memo writing, but one skill I developed is an uncanny ability to tell you where any man in the national security community works based on his apparel. But first, to understand the fashion choices these professionals make, you must understand the culture—and keep in mind that not every employee falls into these stereotyped camps. (I'm also leaving a thorough assessment of female fashion to other writers more qualified.)
Let's begin with the State Department, which traces its roots to patrician northeast culture. The wardrobe reflects that: Pin stripes and button down oxfords are in, as are monogramed cuffs. And yet, the modern diplomat needs to be ready to jump on a helicopter or into a tactical vehicle at any time, and this, in turn, calls for comfortable, but not particularly stylish footwear. The man formerly in charge of rebuilding Iraq, Ambassador L. Paul "Jerry" Bremer, was the bridge to the new diplomat's sartorial ethos. The Exeter- and Yale-educated former ambassador to the Netherlands was known for two things: being really bad at rebuilding Iraq and rolling through the Iraqi heat in immaculate suits, prep school ties, sensible pocket squares, perfectly coiffed hair, and an exquisite pair of standard-issue tan combat boots. Ten years since Bremer's departure from Baghdad, the idea of wearing combat boots with a suit is widely mocked within the State Department, but a sturdy pair of Rockports is beyond reproach. Just remember to keep the suit and shirt rumpled, as if you might have just come out of Khartoum or Kabul—after all, everyone knows how hard it is to get good dry cleaning there.
Working at the White House is all about telling people you work at the White House. And of course, sharing just how many hours you spend working there. Your apparel should match: Shirts should be unpressed, shoes un-shined.Tie and suit styles should be frozen in time to the exact month when you first started working at 1600 Pennsylvania Avenue. And when others dress up for a big meeting, remember to keep your tie loose, your sleeves rolled. This is your house after all.
The best-dressed men in national security are from the Treasury and Justice Departments. As more young people are drawn to public service, these two institutions compete with New York for top law- and business-school grads. Those grads, for their part, embrace public service, but make clear to their colleagues that they could be on Wall Street or at a white-shoe law firm (Note: Nobody actually wears white shoes) if they really wanted. For the young lawyer, that means nicely tailored, conservative, dark suits. The Treasury Department is more freewheeling, with flashy suits, distinctive (but never flamboyant) socks, and monk-strap shoes (literally the only place in the government where people wear monk-strap shoes).
To understand the FBI's style, you need to understand that agents think of themselves as something of a cross between a detective and a spy. Suits are sharper than those worn by The Wire's McNulty but still oversized so that a pistol can be easily concealed. Haircuts are short but stylish. FBI agents also love men's hardware, such as cufflinks, tie clips, lapel pins—little flashes of bling that make the detective into an agent.
The worst-dressed award goes to the Department of Defense. But it's really not their fault. The Pentagon's dominant culture is current and former military officers, who spent their formative fashion years in uniform. By the time they have to wear a suit on a daily basis, the siren song of the discount men's stores that dot northern Virginia is too much to resist, and tailoring just isn't a priority.  And so they stream into the Pentagon wearing ill-fitting suits with odd patterns, the loose sleeves of their yellow and teal dress shirts billowing in the cold rush of A/C leaving the building, their too-matchy ties tangled up with ID-badge lanyards bearing the insignias of their favorite NFL teams. Yet after so many years in uniform, the men have one redeeming sartorial quality: immaculately polished dress shoes.
The split personality of the intelligence community is on full display in its fashion. The analysts—the office guys who make sense of the fire hose of information flowing into the government—come in two forms. There are those who spend hours in windowless buildings, living on gummy bears, and Monster energy drinks, while they listen to wire taps or stare at drone footage. They dress accordingly: old khakis, short-sleeve dress shirts, scuffed loafers. And then there are the young men in a hurry, the executive briefer analysts. They walk quickly through the halls of CIA headquarters in Langley, Virginia, with their carefully pressed, slightly oversized—but never offensive—Jos. A. Bank suits and shirts, ready to jump into a black car at any moment and run downtown to brief a deputy assistant undersecretary of strategic initiatives. After all, a serendipitous moment of face time for a smart (and well-dressed) young man could launch an illustrious career.
Today's spy, on the other hand, is no longer the Roger Moore-type 007. He has been forged in the war zones of Iraq and Afghanistan or a dusty capital in North Africa, chasing terrorists and dodging kidnappings. The modern spy sports a substantial beard, tactical pants, and wrap-around ballistic shades conducive to a last-minute embed with some mujahideen or an SUV ride through the Sahara. Or just to make clear that they are not analysts.
The fact is that Washington, D.C., will never be known for its high fashion. But all is not lost. A man just has to follow a few simple rules. First, invest in a couple of nice navy and charcoal suits. They can be off the rack, but make sure they are tailored to your frame. I know, the dark suit seems so boring, but if it fits you well, you just can't go wrong with it. Then, express yourself through the rest of your ensemble. Dress shoes with a formal sole in whatever style you like (except cowboy boots, which are never cool), patterned dress shirts (though only in blue, white, or lavender), cufflinks if that's your thing. Dress up for meetings with the president, secretary, or director. Shine your shoes every now and then. And then stop worrying about it. You have too many other important questions to consider.