A Brief History of Presidential Candidates Standing in Front of Airplanes
Trump didn't pioneer the use of planes as backdrops. In fact, the classic campaign-trail imagery predates the airplane.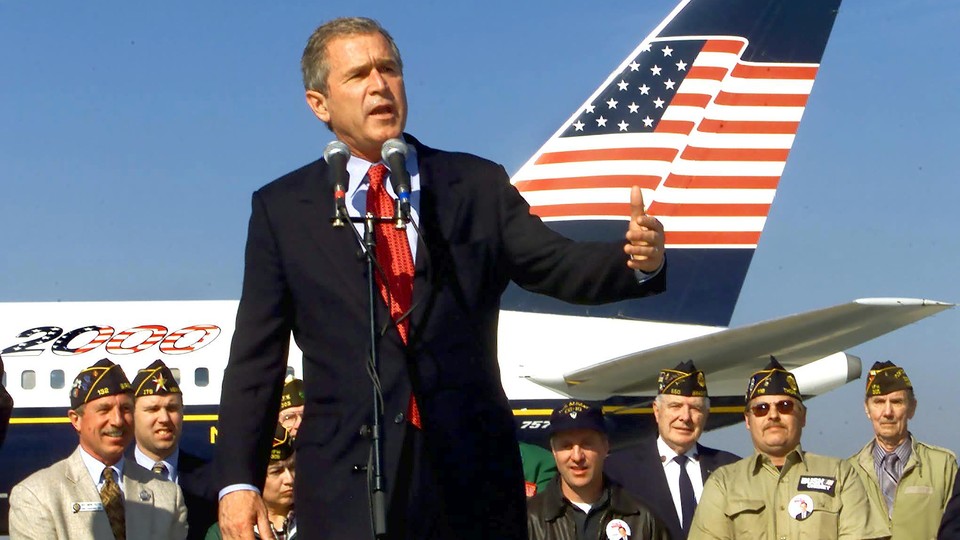 Donald Trump's latest complaint about Hillary Clinton is that she's cribbing his style. "Do people notice Hillary is copying my airplane rallies," he wrote in a Twitter post on Tuesday morning. "She puts the plane behind her like I have been doing from the beginning."
The observation is strange not just because it's petty, but because it ignores the long history of presidential campaigning. Candidates have been holding rallies in front of campaign planes for ages.
The campaign-plane backdrop makes sense, logistically, given the chaos of a jam-packed campaign. The fastest way for a politician to reach the most voters in the least amount of time is to have people come to them as they're traveling. But the imagery itself is important, too. Private planes project wealth and power. So it's easy to see why Donald Trump would want to promote such an image: He's obsessed with both.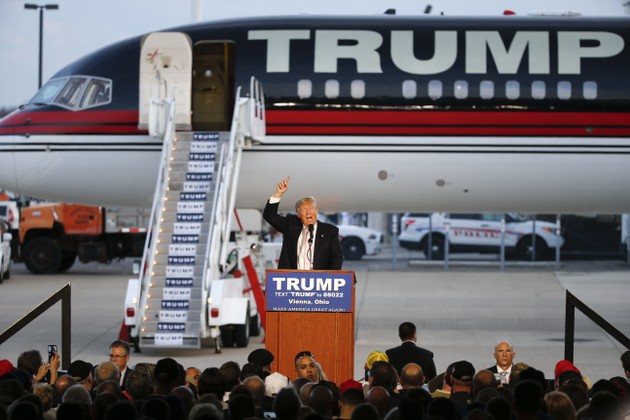 But there's nothing original about addressing voters this way. In fact, the picture of a presidential candidate standing in front of a plane is deeply baked into the imagery of U.S. presidential campaigns.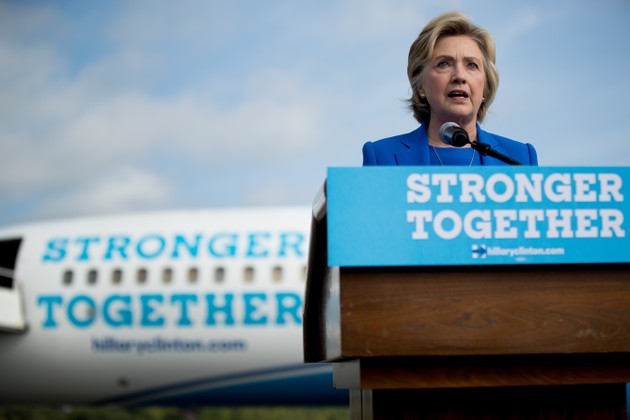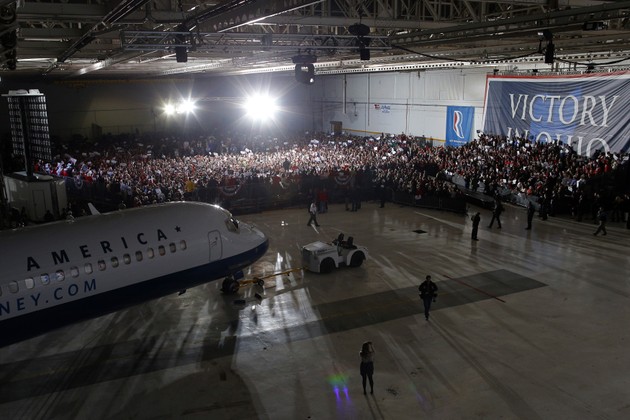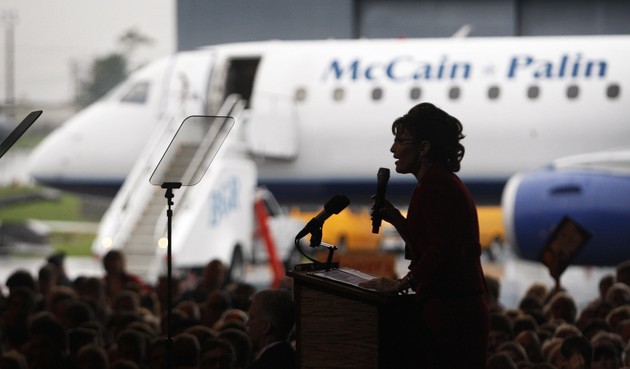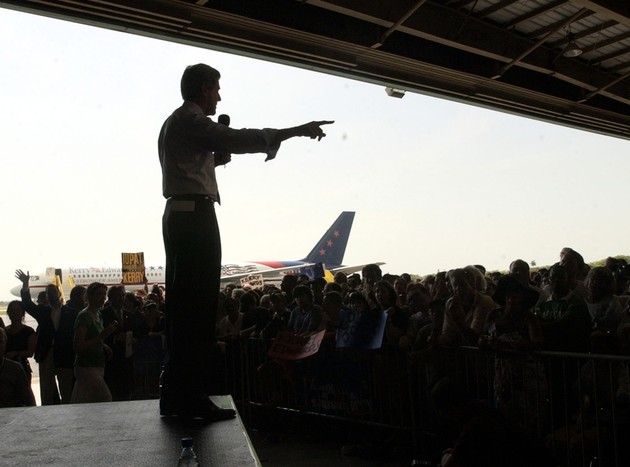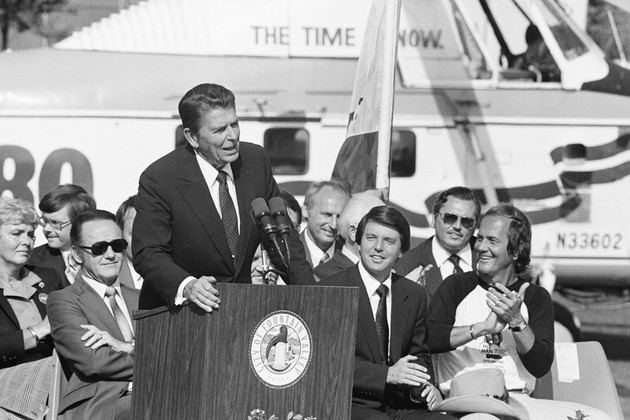 There are many, many more such photos. You can see Walter Mondale standing in front of his campaign plane, nicknamed Minnesota Fritz, in 1984, and Jimmy Carter standing in front of his plane, "Peanut One," in 1976.
Before campaign planes, there were campaign trains. And presidential candidates stood in front of them—and often spoke from the platforms of cabooses, too. The Library of Congress has an extensive collection of such images, not all of them high-resolution—like Herbert Hoover campaigning from the back of a train in Dodge City, Kansas, in 1928; Harry Truman campaigning from the back of a train in 1948; Dwight Eisenhower addressing a large crowd from a train in 1952; and Adlai Stevenson giving a campaign speech from the back of a train that same year. (Whistle-stop campaigning continued, even in the era of aviation. Bill Clinton campaigned this way as recently as 1996.)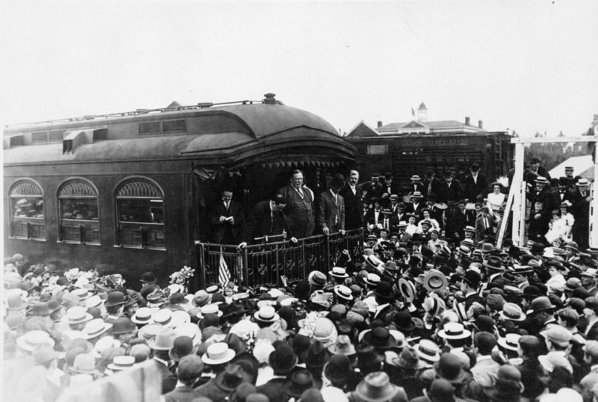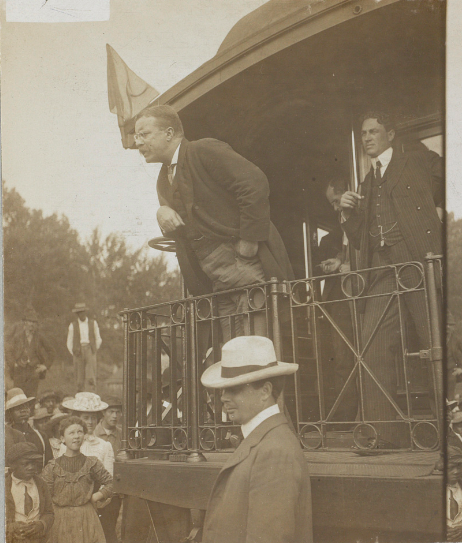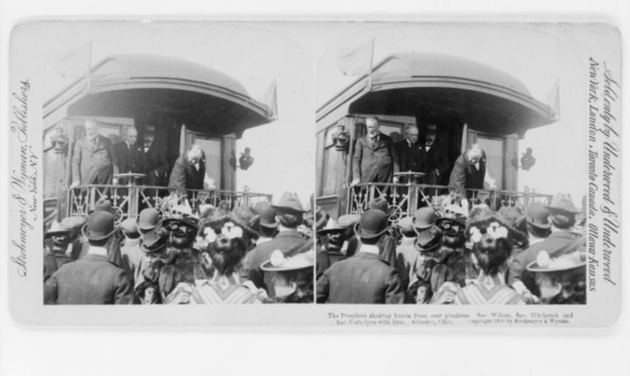 This narrative imagery—the candidate addressing a crowd with their private conveyance in the backdrop—predates photography, even. Consider, for instance, this 1896 illustration in Puck magazine, which depicts William Jennings Bryan standing on the back of a railroad caboose and "using a bellows... to blow paraphrased fragments from speeches at rural citizens as the train passes," according to the Library of Congress.
Trump, of course, doesn't need a bellows. That's what Twitter is for.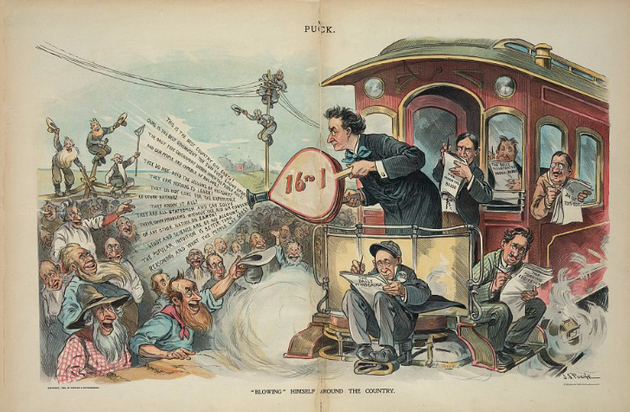 ---
Emily Jan contributed reporting.