Trump Time Capsule #79->∞: Shakeup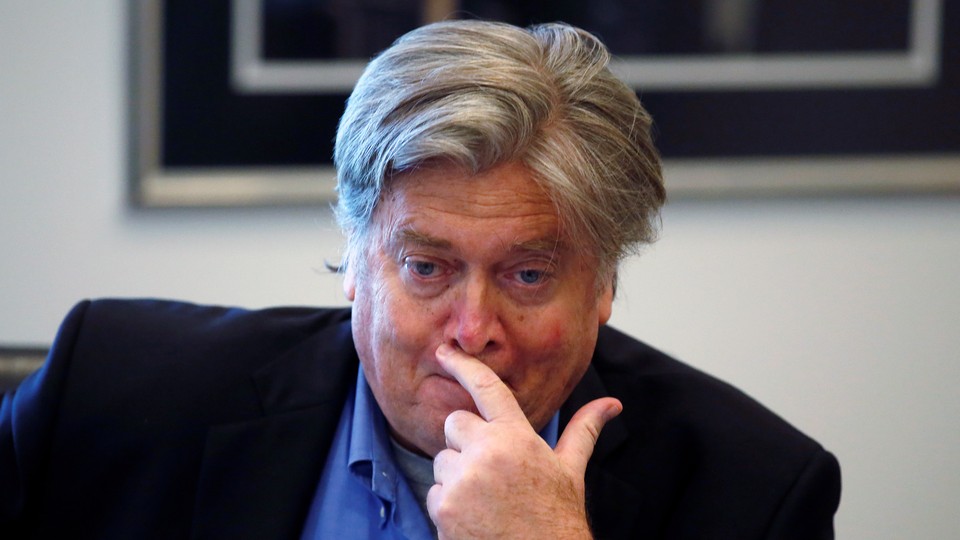 Editor's Note:
This article previously appeared in a different format as part of The Atlantic's Notes section, retired in 2021.
I've innocently spent a few days offline, in the same city (Erie, Pa.) where Donald Trump spoke this weekend but seeing a completely different prospect from the one he described. And I log back to on to see—whoa!
In order, and for the record:
Medical records. While Trump's refusal to release his tax records has gotten more attention, his failure to provide a plausible medical report is in a way more shocking (as I've noted over the months).

The only report he has put out is a preposterous North Korean News Service-style farce last year, from a doctor who certified him as "unequivocally the healthiest individual ever elected to the presidency." Also, the very oldest. Ronald Reagan was not quite 70 when he began his first term. Donald Trump would be 70 ½.

In an item called "I'm a doctor. These are the things I find most concerning about Trump's medical letter" Dr. Jen Gunter explains why this aspect of Trump's stonewalling deserves much more attention.
                                                                           

Meanwhile, tax returns. This past weekend in the NYT, Rep. Mark Sanford of South Carolina wrote an op-ed called "I Support You, Donald Trump. Now, Release Your Tax Returns." Sanford, a former governor, is no one's idea of a liberal. He makes a powerful case, from a stance of supporting Trump, that Trump should respect the expectation of all nominees since Richard Nixon and release his taxes. Sample:

I ran twice for governor of South Carolina, and I released my tax returns both times. To be frank, it felt a bit like a colonoscopy: I didn't like it, but it was our tradition in South Carolina. The power of staying true to the precedent that had been set prevailed. If presidential candidates won't release their tax returns, you can expect the same in the states. If a presidential nominee doesn't do it, why should a candidate for governor?

                                                                  

Paul Manafort, we hardly knew ye. On the day that Manafort gets competition for his leadership of the Trump campaign, yet another story about the complications of his involvement in Ukraine.  Sample, from the AP:

Donald Trump's campaign chairman helped a pro-Russian governing party in Ukraine secretly route at least $2.2 million in payments to two prominent Washington lobbying firms in 2012, and did so in a way that effectively obscured the foreign political party's efforts to influence U.S. policy.

The revelation, provided to The Associated Press by people directly knowledgeable about the effort, comes at a time when Trump has faced criticism for his friendly overtures to Russian President Vladimir Putin. It also casts new light on the business practices of campaign chairman Paul Manafort.

It's worth noting that Manafort still has not addressed what appears to be an important and very public flat-out lie: his claim that no one from the Trump campaign had anything whatsoever to do with a change in the GOP platform to favor Russia and weaken support for Ukraine.

Team Breitbart. Oh lord. Please read this wonderful story by my former Atlantic colleague Joshua Green, in Bloomberg Businessweek, about the new talent Trump has brought onto his team. A clue comes from the headline: "This Man is the Most Dangerous Political Operative in America." And that was before he took charge of the GOP campaign!

These intel people, what do they know? As he gets his first classified briefing, Donald Trump says he "doesn't trust" the official U.S. government intel agencies. Good! Maybe they won't have to give him subsequent briefings.
On the cusp of 81 days until the election, with neither tax returns nor a plausible medical report released, I'll stop with this for the moment, and get back to the things actually going in a positive direction in the country. Despite the "to infinity" billing in this item's headline, there are sure to be more installments to come.