Trump Time Capsule #70: 'An Unwitting Agent of the Russian Federation'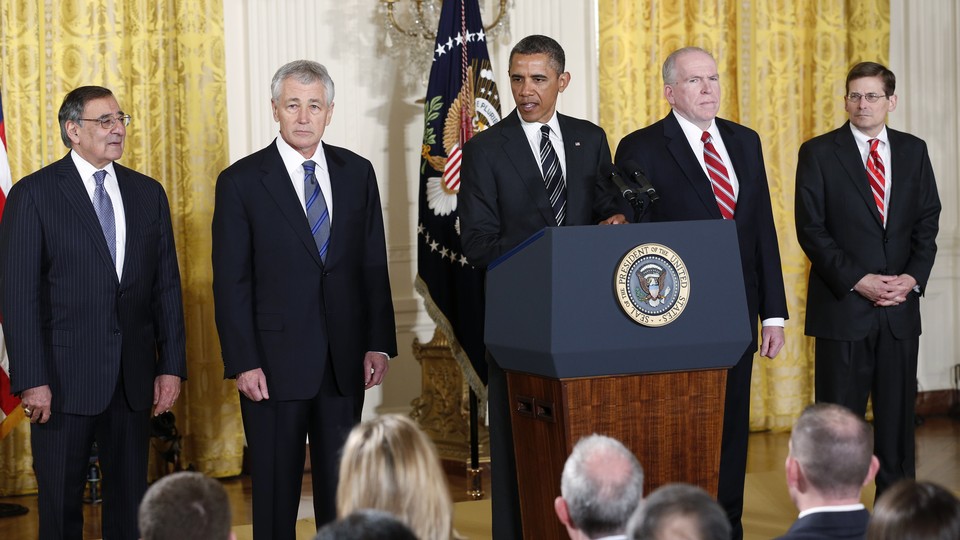 Editor's Note:
This article previously appeared in a different format as part of The Atlantic's Notes section, retired in 2021.
I first met Michael Morell more than 25 years ago, when he was a young economic analyst for the CIA and I had returned from several years in Japan. It was at an unclassified meeting about economic trends in Asia. (As a reporter working overseas, you routinely meet or interview analysts from various countries' intelligence services. Usually you can figure out who some of the actual spies in the embassies are, but my kind of work didn't normally put me in contact with them.)
I met him occasionally since then and watched and admired his progress through the years, which led to his twice becoming acting director of the agency. I liked him and respected his coolly analytical dispassion, in comparison with which Barack Obama would seem a hothead. If Morell had partisan views of any sort, I never heard them. His book The Great War of Our Time is respectful (and respectfully critical) of the two presidents with whom he worked most directly, George W. Bush and Barack Obama.
Thus for Morell to write, as he does in the New York Times this morning, that he will vote for Hillary Clinton and "do everything I can to ensure that she is elected as our 45th president," is more notable than you might think. Career CIA analysts have their preferences, like anyone else. They don't routinely make this sort of public endorsement. This is a very unusual step for someone like him to feel compelled to take.
***
The details of Morell's case for Clinton, and against Trump, are also more interesting than you might expect. This part of Morell's description of Donald Trump's liabilities sounds familiar, though again it's unusual considering its source:
These [harmful] traits include his obvious need for self-aggrandizement, his overreaction to perceived slights, his tendency to make decisions based on intuition, his refusal to change his views based on new information, his routine carelessness with the facts, his unwillingness to listen to others and his lack of respect for the rule of law.
But it builds toward this, which again from a CIA veteran has a particular edge:
President Vladimir V. Putin of Russia was a career intelligence officer, trained to identify vulnerabilities in an individual and to exploit them. That is exactly what he did early in the primaries. Mr. Putin played upon Mr. Trump's vulnerabilities by complimenting him. He responded just as Mr. Putin had calculated….

Mr. Trump has also taken policy positions consistent with Russian, not American, interests — endorsing Russian espionage against the United States, supporting Russia's annexation of Crimea and giving a green light to a possible Russian invasion of the Baltic States.

In the intelligence business, we would say that Mr. Putin had recruited Mr. Trump as an unwitting agent of the Russian Federation.
That is: Trump, the self-proclaimed best negotiator of all time, has been flattered and conned by a genuine pro.
***
This is where things stand with 94 days to go until the election and with Donald Trump, the "unwitting agent," still refusing to release the tax forms or the medical report routinely expected from nominees in the modern era. And still Paul Ryan and Mitch McConnell and other "responsible" Republicans say: this man should be Commander in Chief.