The Clinton Transition Team Takes Shape
Former Interior Secretary Ken Salazar and other veterans of the last two Democratic administrations will lead the planning effort for 2017.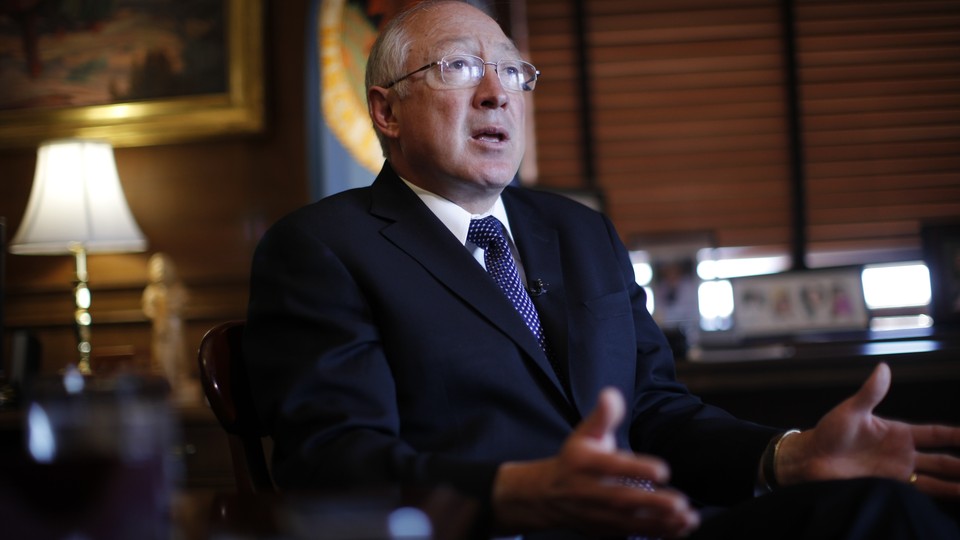 NEWS BRIEF Veterans of both the Clinton and Obama administrations will serve as leaders of Hillary Clinton's transition effort, her campaign announced Tuesday morning.
Ken Salazar, the interior secretary during President Obama's first term and a former senator from Colorado, will be the chairman of the Clinton-Kaine Transition Project. The co-chairs are former National Security Adviser Tom Donilon, former Governor Jennifer Granholm of Michigan, and top longtime Clinton aides: Neera Tanden and Maggie Williams. Tanden was a key architect of the Affordable Care Act after serving as a top policy adviser for Clinton's 2008 bid, while Williams has worked with Clinton since before she became first lady and now heads up the Institute of Politics at Harvard.
The group will report to John Podesta, who is both chairman of the campaign and president of the transition project; he served as chief of staff to Bill Clinton and later ran Obama's transition in 2008-2009. Clinton formally set up her transition committee two weeks ago after winning the Democratic nomination, but Tuesday's announcement signals a ramping-up of that effort. Both the Clinton and Trump campaigns have access to office space in Washington provided by the General Services Administration under a 2010 law that beefed up the official transition process. Top officials in the Obama administration have already called both campaigns to set up initial planning meetings as required under the law.
The Clinton campaign said two campaign advisers, Ed Meier and Ann O'Leary, will shift over and lead the day-to-day operations in D.C., creating a separate transition headquarters from the Brooklyn-based campaign. Though Clinton has run as the more experienced candidate, it was Trump who first named a transition chief, Governor Chris Christie of New Jersey, back in May. Trump hasn't announced more members of the effort, but a handful of Christie allies and officials who worked on Mitt Romney's transition project are helping the New Jersey governor.
Good-government advocates have placed a high priority on transition planning, warning that a failure to get a head start jeopardizes national security during a period of peak vulnerability and would set back the new administration's need to fill some 4,000 political appointments across the government. In a statement, Salazar said he wanted to have "a turnkey operation in place so [Clinton] can hit the ground running right away" in January, should she win.