The Atlantic Politics & Policy Daily: Minnesota to Trump: Well, This Is Awkward
The Republican party hadn't filed the necessary paperwork to get the Republican nominee and his running mate on the state's ballot until today.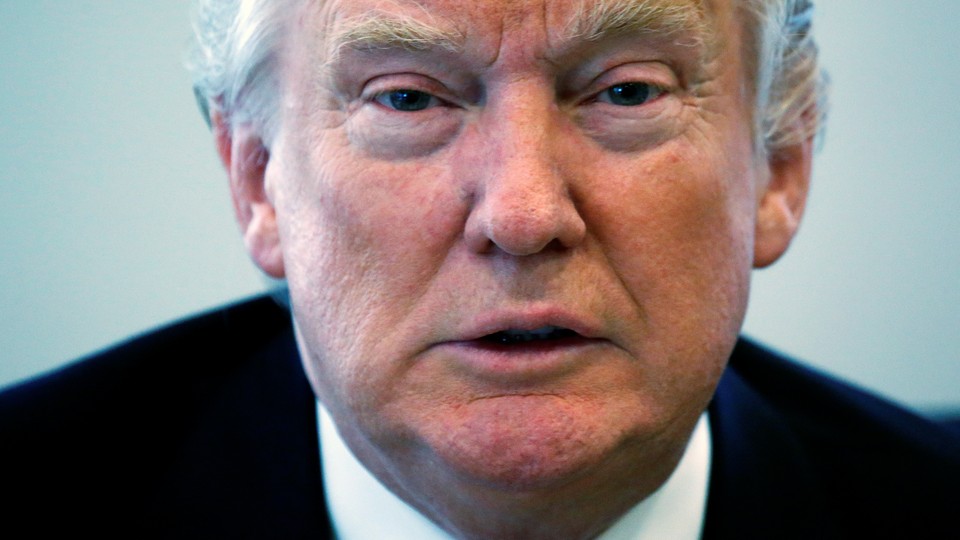 Today in 5 Lines
Hillary Clinton delivered a blistering attack against Donald Trump, saying he's "taking hate groups mainstream and helping a radical fringe take over the Republican Party." Trump was added to Minnesota's ballot after it was discovered that the Republican party had not yet filed the paperwork necessary to get on the ballot. Trump's running mate, Indiana Governor Mike Pence, took a break from the campaign trail to visit areas damaged by tornados in the Hoosier state. Officials from Orlando Health and Florida Hospital announced they will not charge the victims of the Pulse nightclub shooting for the medical care they received. The death toll has risen to 250 in the aftermath of Wednesday's earthquake in central Italy.
---
Today on The Atlantic
Is Trump in a Gray Area?: Over the last several days, Donald Trump has suggested he might soften his stance on immigration. But the presidential candidate seems less than certain about what his actual position is, and at this point there's no way to know for sure. (David A. Graham)

Democrats Go for the Record Breaker: If Hillary Clinton wins in November, the party will have won the popular vote in six of the last seven presidential elections, which is unprecedented. History shows this type of trend does not happen by accident. Here's why the Democrats are succeeding. (Ronald Brownstein)

More Than Meets the Eye: News organizations and politicians tend to depict urban areas in the U.S. as depressed or run-down, but a visit to Erie, Pennsylvania paints a different picture. (James Fallows)
Follow stories throughout the day with our Politics & Policy portal.
---
Snapshot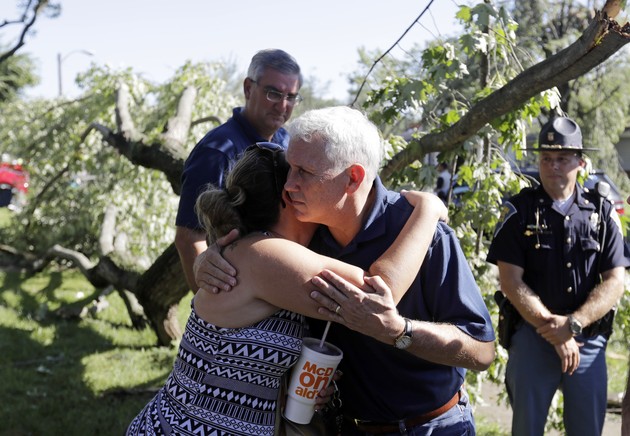 ---
What We're Reading
'Choose Your Own Adventure,' GOP Edition: Donald Trump has challenged the Republican status quo, and thrown the future of the GOP into question. How will the party remake itself after the November election? There are four possibilities. (Leigh Ann Caldwell and Benjy Sarlin, NBC News)
Correlation Doesn't Equal Causation: Are conservatives always more gullible than liberals? Are Democrats more neurotic than Republicans? The New Yorker's Maria Konnikova explains why most stories purporting to show correlation between personality and politics are just plain wrong.
The Forgotten Voters: When talking about Millennials, Hillary Clinton is typically referring to college students, seemingly overlooking the 40 percent of young adults who do not go onto post-secondary schools. Will Clinton be able to craft a message that appeals to this neglected group? (Rebecca Nelson, New Republic)  
What Trump Knew: In 1980, Donald Trump hired undocumented Polish laborers to tear down the building where he would erect Trump Tower, but for decades he claimed not to have known they were working in the United States illegally. But new documents reviewed by Time show that Trump intentionally sought them out. (Massimo Calabresi)
No Safe Spaces Here: In a welcome letter to incoming students, the University of Chicago said it would not "support so-called 'trigger warnings'" nor condone the creation of safe spaces on campus. Not long after it was released, the letter received considerable backlash on social media. (Scott Jaschik, Inside Higher Ed)
---
Visualized
Happy Birthday, National Parks!: The U.S. National Park Service turns 100 years old today. Take a look at a century's worth of images from these protected sites. (Johnny Simon, Quartz)
Jeb Bush Sees All: In an early-July interview with MSNBC, the former Republican presidential contender predicted that Donald Trump would fail to follow through with his plan to build a wall on the U.S.-Mexico border, as well as his proposal to ban Muslims from entering the United States. Watch the brief video here. (Jonah Goldberg, National Review)
---
Question of the Week
Hillary Clinton is reportedly struggling to find a Donald Trump stand-in to prepare for the upcoming presidential debates. Strategist James Carville, Virginia Governor Terry McAuliffe, and even billionaire Mark Cuban have been suggested as possible sparring partners. But who do you think could artfully play Trump in a debate rehearsal?
Send your answers to hello@theatlantic.com or tweet us @TheAtlPolitics, and our favorites will be featured in Friday's Politics & Policy Daily.
-Written by Elaine Godfrey (@elainejgodfrey) and Candice Norwood (@cjnorwoodwrites)