The Atlantic Politics & Policy Daily: Clinton and McCartney Come Together in Ohio
The Democratic nominee met the artist at Quicken Loans Arena during a campaign stop in Ohio.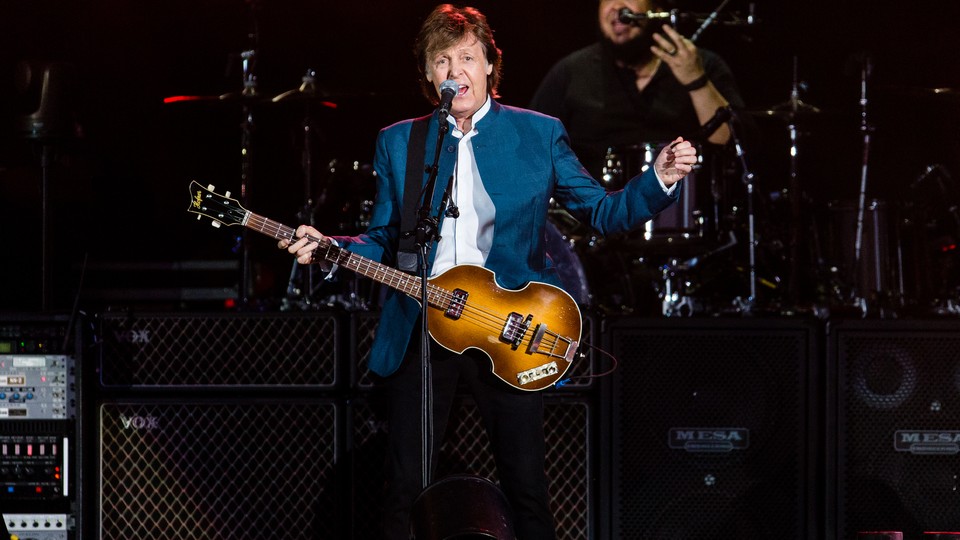 Today in 5 Lines
Donald Trump hired Stephen Bannon, a Breitbart News executive, as CEO of his presidential campaign and promoted Kellyanne Conway, a senior advisor, to campaign manager, though Paul Manafort will stay on as campaign chairman. The GOP nominee also reportedly received his first classified intelligence briefing. Hillary Clinton criticized Trump's plan to repeal the estate tax as only benefiting wealthy Americans during a speech in Ohio, where she also met Paul McCartney ahead of his concert at the Quicken Loans Arena. An autopsy report showed that Paul O'Neal, an unarmed black man who was fatally shot in July by a Chicago police officer, was shot in the back. A wildfire continues to spread in California, covering some 30,000 acres and forcing thousands of residents to flee their homes.
---
Today on The Atlantic
Bracing for the Era of 'The Bitch': One inevitable consequence of a Hillary Clinton victory is the misogynistic insults that will accompany it as a way to delegitimize her presidency. But the new age may already be under way. (Michelle Cottle)

Separate but Equal?: Colleges across the country are creating "safe spaces" for underrepresented students, but in doing so, they're presented with an interesting challenge: How can schools be more inclusive without unintentionally promoting resegregation? (Emily Deruy)

Americans Face Their Fear: The United States has faced external threats before 9/11, and it will continue to fight them long after the attacks. As the nature of international terrorism changes, the question of how the country handles constitutional rights will become crucial. (Kathleen Hicks)   
Follow stories throughout the day with our Politics & Policy portal.
---
Snapshot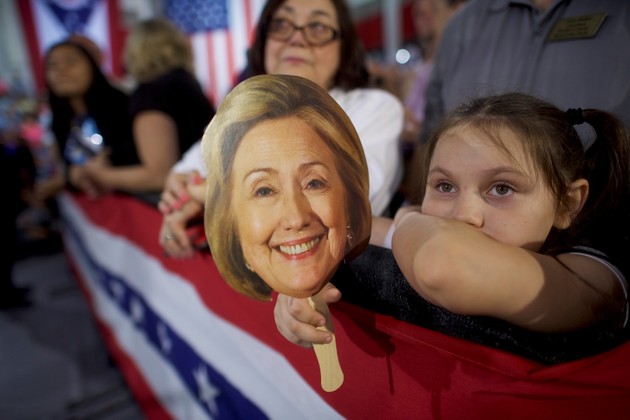 ---
What We're Reading
The Media's Beef With Trump: The American political press is biased against Donald Trump, Vox's Ezra Klein explains, but it's because Trump is running an unconventional campaign—one that both offends and frightens members of the media on a personal level.
Let's Talk About Racism: On NPR's Morning Edition earlier this month, former KKK Grand Wizard David Duke defended Donald Trump by claiming the presidential candidate's divisive rhetoric is not "real racism." Duke is not alone in this argument; the need to define racism has been a trend this campaign season. (Greg Howard, The New York Times)
Will Sean Spicer Take One for the Team?: The long-serving spokesman for the Republican National Committee is all in for the party's presidential nominee, even though the two have serious ideological differences. But what happens to Spicer's reputation if Trump loses in November? (Ben Terris, The Washington Post)
Two Peas in a Pod: Donald Trump and Stephen Bannon, Breitbart's executive chairman, seem to share an extreme dislike of the mainstream news media. That certainly won't help Trump's already-rocky relationship with the press. (Hadas Gold, Politico)
It All Falls Down: The Republicans' chances of maintaining a Senate majority are looking grim as Donald Trump's poll numbers decline in states with important races. Here's what the numbers have to say. (Harry Enten, FiveThirtyEight)
---
Visualized
Crisis in Louisiana: At least 11 people have died, and thousands have had to flee their homes amid severe flooding. These photos document the devastation of local communities. (The New York Times)
---
Question of the Week
China is currently ranked number one in Olympic table tennis, and Canada is traditionally great at ice hockey. If Washington, D.C., was its own country, in what sport would it win the Olympic gold medal?
Send your answers to hello@theatlantic.com or tweet us @TheAtlPolitics, and our favorites will be featured in Friday's Politics & Policy Daily.
-Written by Elaine Godfrey (@elainejgodfrey) and Candice Norwood (@cjnorwoodwrites)