The Atlantic Politics & Policy Daily: The Manafortress Crumbles
Donald Trump's campaign chairman, Paul Manafort, is calling it quits.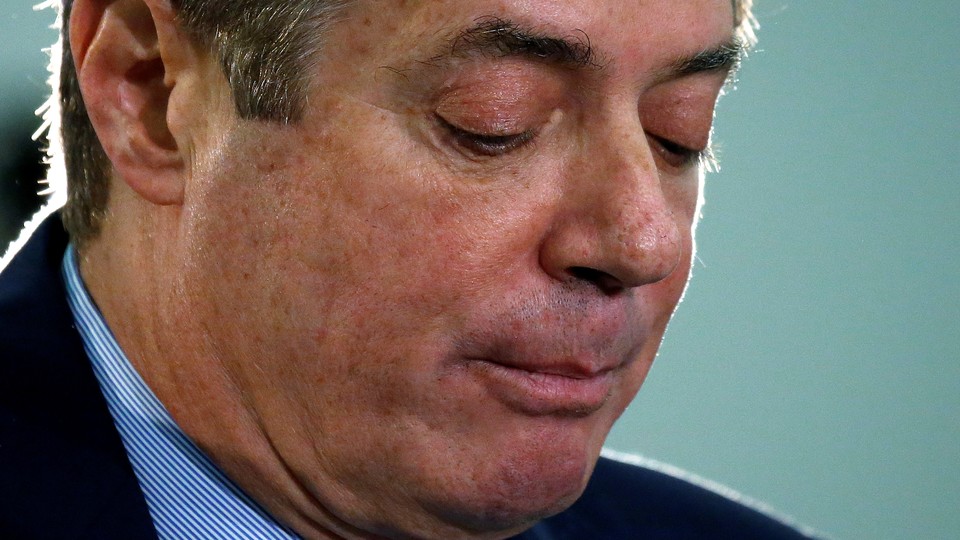 Today in 5 Lines
Paul Manafort resigned as Donald Trump's campaign chairman. Florida Governor Rick Scott confirmed that Miami Beach has local transmission of the Zika virus, and the Centers for Disease Control and Prevention expanded its Zika travel warning to the area. The White House announced President Obama will travel to Baton Rouge, Louisiana, on Tuesday after the state experienced record-breaking floods, hours after Donald Trump visited the state for a tour of the damage. Jordan Kaplan, the Democratic National Committee's finance director resigned, making him the fifth DNC staffer to leave since last month's revealing email hack. U.S. Olympic swimmer Ryan Lochte issued an apology for his behavior during an incident at a Rio de Janeiro gas station.
---
Today on The Atlantic
Washington D.C.'s Changing Spaces: Shifting demographics have contributed to the District's rising housing costs. But the city's government plans to ramp up efforts to create more affordable housing options as the landscape continues to change. Here's how. (Gillian B. White)

The Rise and Fall of Paul Manafort: The veteran political operative looked to be a promising addition to Trump's team, but he was unable to keep his campaign from falling into chaos. After his ties to pro-Russian Ukrainian officials came under scrutiny, it all went downhill. (David A Graham)

The Broken Promise of 'Never Again': After 9/11, the United States took a "never again" approach to national security. In this response to Steven Brill's piece on national security, Stephen Engelberg argues that government strategies need to keep pace with the evolving nature of terrorism.
Follow stories throughout the day with our Politics & Policy portal.
---
Snapshot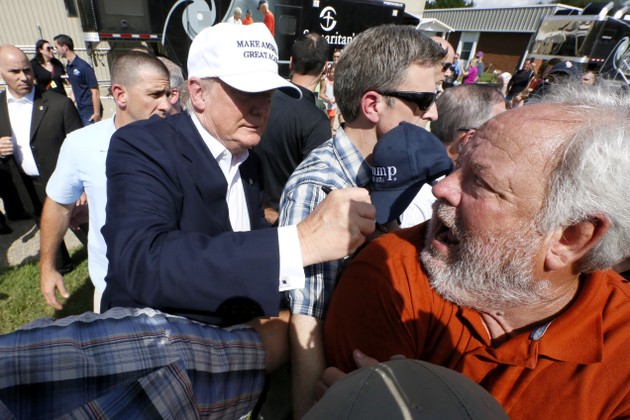 ---
What We're Reading
'Old Ideas Never Really Die': Thirty years before Donald Trump announced his plan to ban Muslims from entering the United States, the Reagan administration had drafted an even more drastic plan to combat terrorism: Round up immigrants living in the U.S. from Libya, Iran, Syria, Lebanon, Tunisia, Algeria, Jordan, and Morocco. (Ben Wofford, Politico)
Remembering Thurgood Marshall: The new National Museum of African American History and Culture in Washington, D.C., will pay homage to the famous NAACP litigator who helped end segregation in America's public schools. But his wife, Cissy, remembers him mainly as a good husband. (DeNeen L. Brown, The Washington Post)
Conservatives for Climate Action: Few in the Republican party are discussing ways to address climate change, and many young conservative activists have had enough. They want their party to pay attention—and act to combat climate change. (Jaime Fuller, MTV)
No One's Above the Law: Gawker's reign as a premiere gossip news site will come to an end next week. The company was bought by Univision after losing a lawsuit against Hulk Hogan for invasion of privacy, and, Jonah Goldberg argues, the lawsuit should be a lesson to all journalists. (National Review)
Hillary Clinton: The One Hit Wonder?: If Donald Trump loses in November, the spotlight will be on Hillary Clinton, the second most unpopular modern presidential candidate in America. What would this mean for her chances of reelection in four years? (T.A. Frank, Vanity Fair)
---
Visualized
Workin' 9 to 55: Job possibilities change as people age, and new research shows that men and women over 55 are getting hired in specific "old-people jobs." The most common? Truck, delivery, and tractor driving. (Quoctrung Bui, The New York Times)
---
Question of the Week
We had a lot of great submissions for this week's question, which asked what sport Washington, D.C. would win an Olympic gold medal in, if it was its own country.
Our favorite response was Brian Kelly who suggested water polo. Why? Because "above the surface, players seem controlled...bobbing, passing, and moving toward their goals, but below the surface, the kicking, holding and punching of all manner is all part of the game."
Honorable mentions: Dirk Bloemendaal, from Holland, Michigan, who suggested air hockey, because the city is "filled with hot air." Harsh, Dirk! And another reader, Joanne Spalding said D.C.-ers would excel at the hurdles—both jumping over them and setting them up.
-Written by Elaine Godfrey (@elainejgodfrey) and Candice Norwood (@cjnorwoodwrites)