The Atlantic Politics & Policy Daily: Scranton Enjoys Quadrennial 15 Minutes of Fame
Vice President Joe Biden hit the campaign trail with Hillary Clinton in his hometown in Pennsylvania.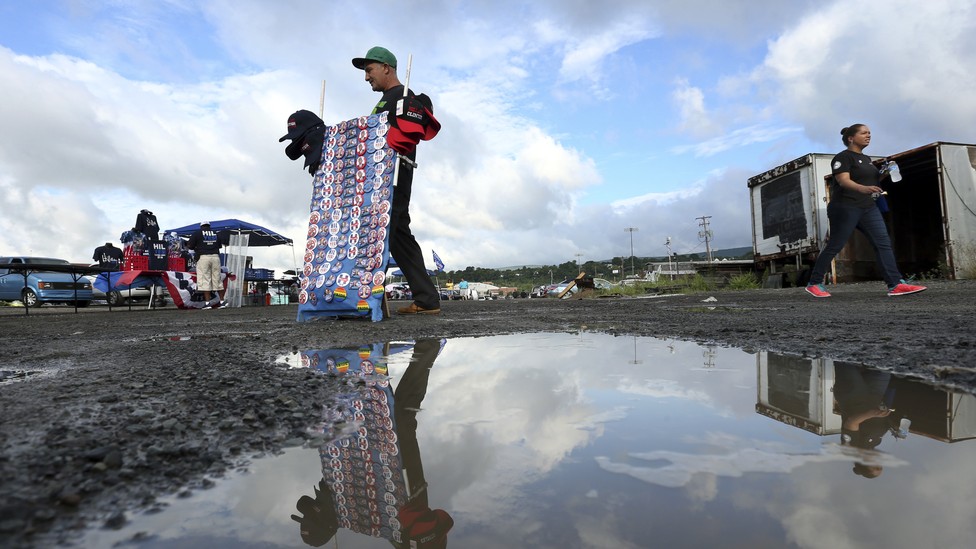 Today in 5 Lines
Donald Trump proposed an ideological admissions test for Muslim immigrants and tourists coming to the United States during a foreign policy speech in Youngstown, Ohio. Trump's campaign manager Paul Manafort denied a New York Times report claiming secret ledgers showed more than $12 million set aside for him from the political party of the former Ukraine president. Vice President Joe Biden blasted Trump as untrustworthy and said his ideas are "playing into the hands of terrorists" during his first campaign appearance alongside Hillary Clinton in Scranton, Pennsylvania. Several police officers were wounded during ongoing protests in Milwaukee in response to Saturday's fatal shooting of an armed black man, Sylville Smith, by a black police officer. At least five people are dead, and thousands have been displaced, after damaging floods in southern Louisiana.
---
Today on The Atlantic
Got a Secret, Can You Keep It?: Much of the recent discussion over whistleblowers leaves out the first legal prosecution under the Espionage Act. This is the story behind United States v. John C. Nickerson Jr., the 1957 case that led to America losing the space race. (Ian MacDougall)

GOP Women Are Over Trump: Donald Trump's controversial comments about women have landed him in hot water with female voters—even those who have traditionally voted Republican. If these women choose to leave the GOP, the effect could last long after the 2016 election. (Clare Foran)

Workin' for a Livin': The Working Families Party, a progressive political party, has taken off around the country—particularly in Connecticut where five party-backed candidates beat Democrats in the primary last week. But can they maintain their influence through the general election? (Alana Semuels)
Follow stories throughout the day with our Politics & Policy portal.
---
Snapshot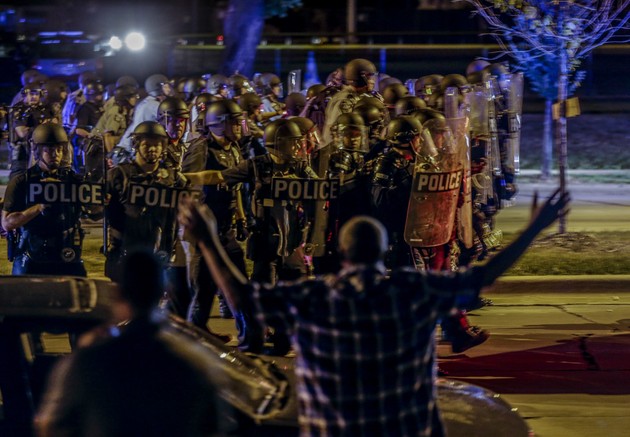 ---
What We're Reading
Two More Years of Reince?: Despite this year's rocky presidential race, Republican National Committee Chairman Reince Priebus is reportedly considering running for re-election. But not everyone is happy about it, and some speculate that former presidential contender Carly Fiorina has her eye on the post. (Alex Isenstadt, Politico)
Political Fault Lines: Americans view poverty differently depending on race and political affiliation, according to data from a new survey. Blue-collar whites who support Donald Trump, for example, are more likely to criticize the poor as being lazy and taking advantage of welfare. (David Lauter, Los Angeles Times)
The Times, They Are A Changin': Matthew Yglesias explains why support for Donald Trump is driven by racial resentment and a response to demographic change rather than by economic anxiety. (Vox)
Inside the House Freedom Caucus: The group of "arch-conservatives" didn't do much to prevent the rise of Donald Trump. Rather, most have fallen in line behind him. Here's why. (Tim Alberta, National Review)
Believing Juanita Broaddrick: For years, the 73-year-old has said that Bill Clinton raped her in 1978. Decades later, her story is being touted by anti-Hillary conservatives—and largely ignored by progressives. (Katie Baker, BuzzFeed)
---
Visualized
A 'Total and Complete Shutdown': Donald Trump has called for a ban on Muslim visitors and immigrants to the United States. Check out this graphic to see what that might look like. (Haeyoun Park, The New York Times)
---
Question of the Week
China is currently ranked number one in Olympic table tennis, and Canada is traditionally great at ice hockey. If Washington, D.C., was its own country, in what sport would it win the Olympic gold medal?
Send your answers to hello@theatlantic.com or tweet us @TheAtlPolitics, and our favorites will be featured in Friday's Politics & Policy Daily.
-Written by Elaine Godfrey (@elainejgodfrey) and Candice Norwood (@cjnorwoodwrites)