The Atlantic Politics & Policy Daily: Sally Bradshaw to Trump—Boy, Bye
The prominent Republican adviser is leaving the party over her concerns about the GOP nominee.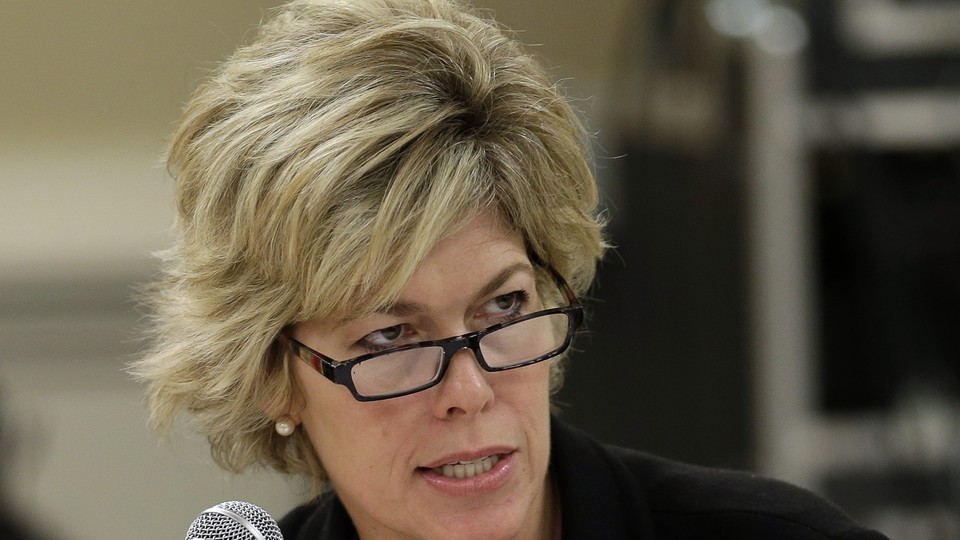 Today in 5 Lines
President Obama denounced Donald Trump's comments about Khizr and Ghazala Khan, the parents of a Muslim soldier killed while serving in Iraq in 2004, during a speech at the annual Disabled American Veterans convention. He joins a growing list of lawmakers who have condemned Trump's remarks, including Arizona Senator John McCain, who released a statement today. Sally Bradshaw, a Jeb Bush adviser and and one of the authors of the post-2012 "GOP autopsy," announced she is leaving the Republican party over her concerns about Trump. The Pentagon confirmed that the U.S. has launched airstrikes against ISIS militants in Libya. The U.S. Center for Disease Control issued a travel advisory to pregnant women to avoid traveling in certain parts of Miami, after several cases of the Zika virus have been confirmed in the area.
---
Today on The Atlantic
Who Run the World?: With Hillary Clinton on track to become the first female U.S. president in the country's 240-year history, The Atlantic launched a new project looking at women's leadership around the world. To start, view this short video on "the science behind hating Hillary Clinton's voice." (Atlantic Staff)

Paul Ryan's Worst Nightmare: Over the weekend, Donald Trump decided to engage in a battle of words with Khizr and Ghazala Khan, the parents of a Muslim American serviceman. Here's how it could spell out trouble for the House speaker. (Conor Friedersdorf)

Where is the Love?: In Havana, Cuba, community artists are collaborating with educators to use hip hop music as a way to integrate Afro-Cuban history into school curricula as a way to fight against racism. (Erik Gleibermann)
Follow stories throughout the day with our Politics & Policy portal.
---
Snapshot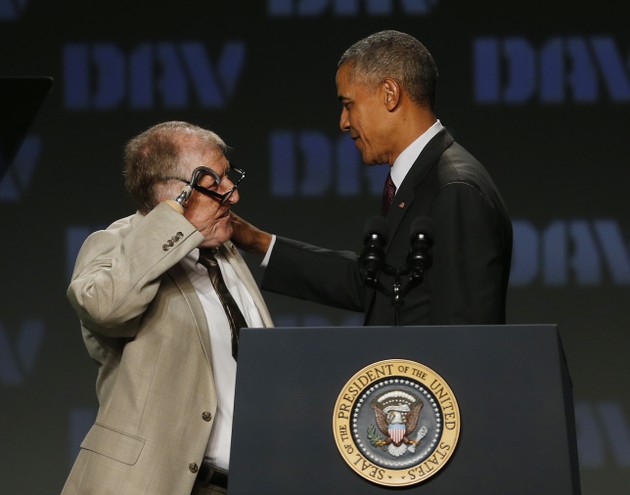 ---
What We're Reading
Nerd-in-Chief: When he first arrived at the White House, President Obama didn't wow experts with his science knowledge, but his advisers say his deep curiosity and enthusiasm for the field will leave a lasting legacy. (Gardiner Harris, The New York Times)
Cruz to Face the Music: The Texas senator seems to have underestimated the criticism he would receive from his donors after refusing to endorse Donald Trump at the Republican National Convention—but will he change course and endorse Trump? (Eliana Johnson and Tim Alberta, National Review)
Is a Four-Year College Degree the Key to Success?: Not necessarily. Meet some of the low-income students swimming in debt from their stints at private colleges. (Neil Swidey, The Boston Globe Magazine)
Republicans Are Feeling Good: When Donald Trump announced his candidacy, Republicans were worried about keeping their Senate majority following the election. But with Hillary Clinton and Trump running close in the national polls, the GOP is feeling optimistic about its chances. (Reid Wilson, The Hill)
Millennial Voters Seem Confused: What are the differences between Hillary Clinton's and Donald Trump's views on climate change? A new survey finds about 40 percent of 18 to 34 year olds in swing states aren't sure there is one. (Rebecca Leber, Grist)*
---
Visualized
Who Voted for Trump and Clinton?: Only 9 percent of the entire country, it turns out. Use this graphic to see how the rest of America voted—or didn't. (Alicia Parlapiano and Adam Pearce, The New York Times)
---
Question of the Week
A recent poll released by Public Policy Polling shows that 5 percent of respondents would vote for Harambe, the gorilla who was shot at the Cincinnati Zoo in May after a child fell into his exhibit, over Donald Trump and Hillary Clinton for president. What other oddball candidates would you want to see throw their hat in the ring?
-Written by Elaine Godfrey (@elainejgodfrey) and Candice Norwood (@cjnorwoodwrites)
---
* This newsletter originally misidentified Rebecca Leber's publication as Newsweek. We regret the error.