The Atlantic Politics & Policy Daily: Obama Slow Jams the Summer
The president released his 2016 summer playlist.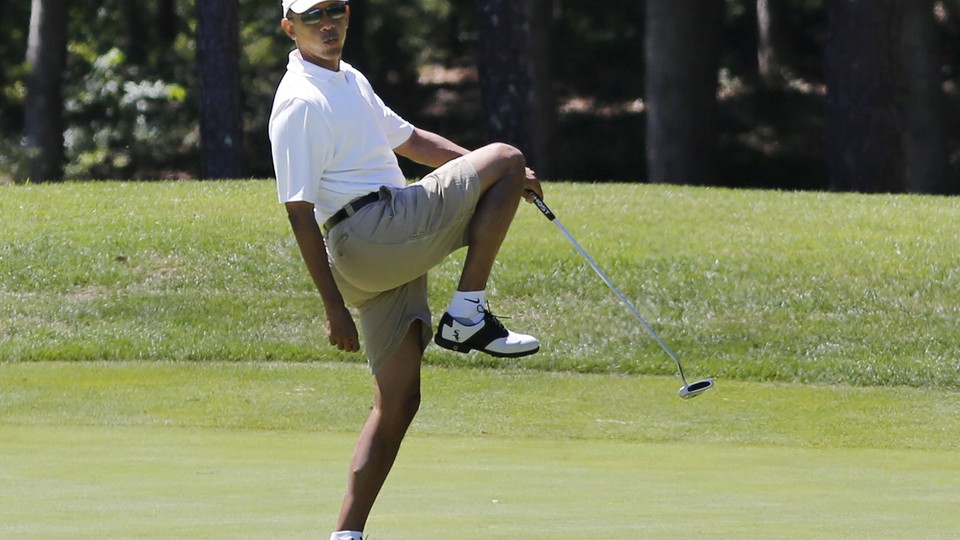 Today in 5 Lines
Hillary Clinton attacked Donald Trump's economic plan as only benefiting the wealthy during a speech in Detroit, and Trump added nine new members—including eight women—to his team of economic advisers. The Drug Enforcement Administration announced it will start allowing researchers to use marijuana grown from facilities other than its own, but stopped short of reclassifying the drug. Donald Trump reiterated comments he made on Wednesday night, telling conservative radio show host Hugh Hewitt that President Obama is "the founder of ISIS." House Minority Leader Nancy Pelosi called the Democratic National Committee hack "an electronic Watergate" in a news conference. And President Obama released his 2016 summer playlist.
---
Today on The Atlantic
Promises, Promises: This week, both Hillary Clinton and Donald Trump had the opportunity to outline their economic plans for the country in Detroit. But neither statement gave many new insights. Instead, it became a battle of insults primarily about job creation. (Gillian B. White)

Medical Marijuana Needs More Tests: The Drug Enforcement Administration announced that it would reject petitions to reclassify marijuana for usage as a federally-approved prescription medical therapy, claiming that more studies need to be conducted to determine the safety of the treatment. (Vann R. Newkirk II)

The Power of a Piece of Plastic: Hundreds of thousands of inmates are released from federal and state prisons each year, and yet many struggle to obtain government-issued ID cards, a critical step to transitioning back to civilian life. What gives? (Juleyka Lantigua-Williams)
Follow stories throughout the day with our Politics & Policy portal.
---
Snapshot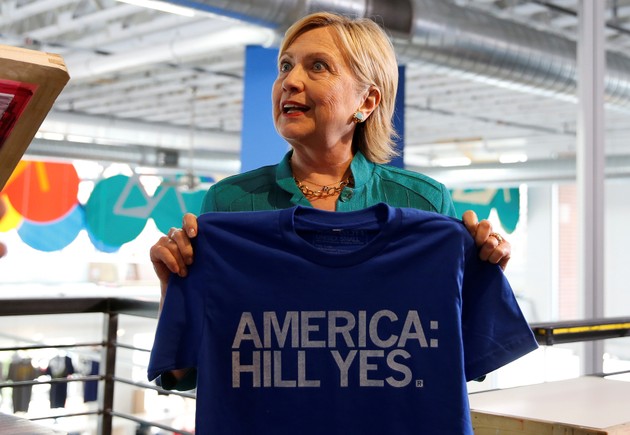 ---
What We're Reading
A Trump Trainwreck: In recent weeks, the GOP nominee has attacked the parents of a fallen American soldier, taunted House Speaker Paul Ryan, and made a joke seeming to suggest violence against Hillary Clinton. This, and more, appears to leave the party with only one choice: to reconsider its November strategy. (Alex Altman, Philip Elliott, and Zeke J. Miller, Time)
She Works Hard for the Money: The Clinton family has amassed an estimated fortune of $50 million, but it wasn't always this way. Amy Chozick explains how stress over her family's finances prompted Hillary Clinton's work in the corporate world. (The New York Times)
Clinton's Uphill Battle: The Democratic nominee announced her ambitious economic plans for the country in a speech Thursday, but even if she wins the White House, here are seven reasons why it'll still be hard for her to get much done. (James Hohmann, The Washington Post)
Democratic Bad Blood: Debbie Wasserman Schultz had a rough summer after a hack of the Democratic National Committee led to her resignation as chair. But now her focus is on the congressional primary race against her Bernie Sanders-backed challenger. With her name recognition and experience, she probably doesn't need to worry much. (Heather Caygle, Politico)
Second Time's the Charm: Liz Cheney, the daughter of former Vice President Dick Cheney is poised to win Wyoming's open House seat, something she wasn't able to pull off in 2014 because of a controversial bid that stirred up some drama in the GOP. (Simone Pathe, Roll Call)
---
Visualized
#SquadGoals: The U.S. women's gymnastics team is crushing the competition at the Rio Olympics. This is how they do it. (Monica Ulmanu and Pablo Gutiérrez, The Guardian)
---
Question of the Week
For two weeks, President Obama, Michelle Obama, and their two daughters will be vacationing at Martha's Vineyard, a usual spot for the first family. Obama's predecessor, President George W. Bush, preferred to holiday at his ranch in Crawford, Texas.
But where would President Trump or President Clinton choose to spend their downtime?
-Written by Elaine Godfrey (@elainejgodfrey) and Candice Norwood (@cjnorwoodwrites)