The Atlantic Politics & Policy Daily: Hillary Clinton Assembles Her Squad
The Democratic nominee appointed several high-profile new members to her White House transition team.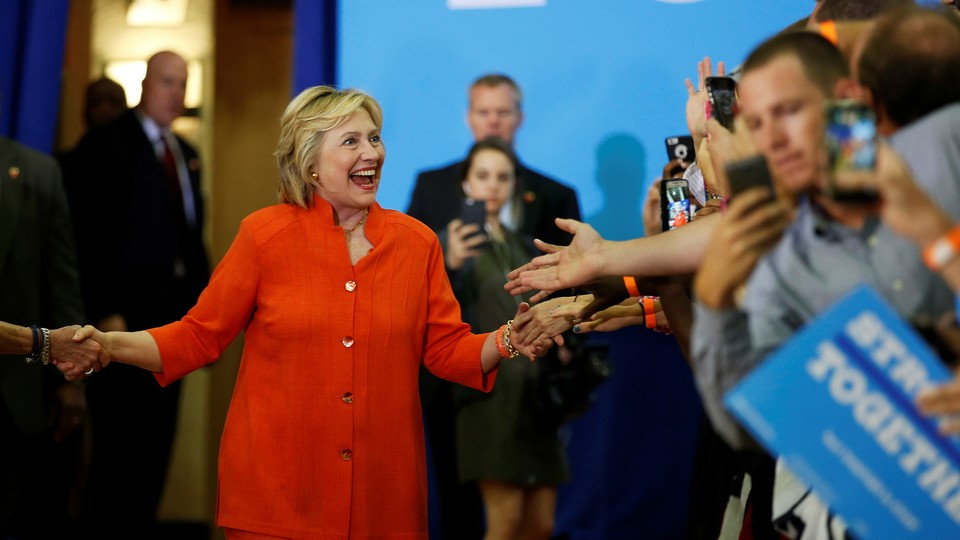 Today in 5 Lines
Roger Ailes, who recently stepped down as the chairman of Fox News following accusations of sexual harassment, will reportedly help Donald Trump prepare for this fall's presidential debates. Hillary Clinton's campaign announced several new high-profile members of her transition team, including Tom Donilon, a former national security adviser and former Michigan Governor Jennifer Granholm. A day after being convicted of criminal charges, Pennsylvania Attorney General Kathleen Kane said in a statement that she will resign from her post. Aetna, one of the nation's largest health insurers, said it's withdrawing from Obamacare health exchanges in 536 U.S. counties because it is losing money. Voters in Alaska head to the polls to participate in their state's congressional primaries.
---
Today on The Atlantic
Calling Out the Media: Donald Trump and a number of political commentators have criticized the media for being biased against the Republican presidential nominee. But Conor Friedersdorf argues that these claims are exaggerations that neglect the controversial nature of Trump's comments.

Problems in Milwaukee: Months before the fatal police shooting of a black man in Milwaukee on Saturday, the city's police department sought a voluntary review from the Department of Justice. Among the police department's goals are to address community engagement and use of force. (Juleyka Lantigua-Williams)

Obama's Final Push: So far, President Obama has granted 562 commutations. But a drastic drop in commutations by presidents over the last 30 years raises the question: "Is there still time for Obama to make good on his clemency promises?" (Vann R. Newkirk II)
Follow stories throughout the day with our Politics & Policy portal.
---
Snapshot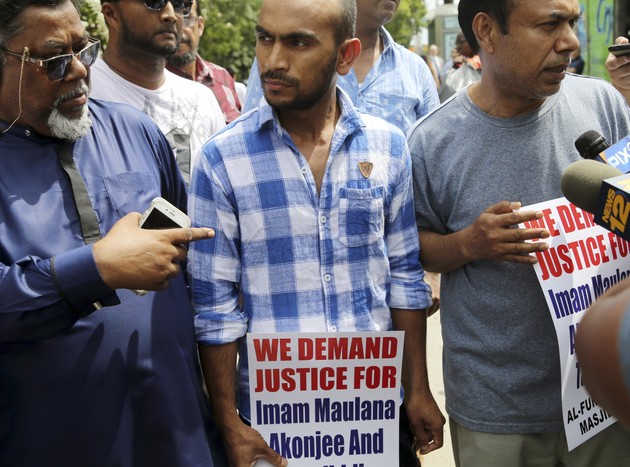 ---
What We're Reading
Taking a Pass on Trump: Donald Trump's showing with Spanish-speaking Mormon voters, many of whom supported Mitt Romney in 2012, has been weak—and it may cost him support among Latino voters. (Adrian Carrasquillo and McKay Coppins, BuzzFeed)  
The Roots of Trump's Message: Many conservatives may have disowned the Republican nominee, but, Timothy Shenk explains, the principles he represents have been part of the American right since its formation in the mid 20th century. (The Guardian)
Charmed By History: Americans seem to be drawn to stories about the Underground Railroad and white heroism because they provide a certain comfort, which distracts from the moral crises of present day. (Kathryn Schulz, The New Yorker)
Seeking Wisdom From Anthony Weiner: In an interview with The New York Times Magazine, the former New York congressman discusses life after his infamous sex scandal—and how he's become something of an "elder statesman" in the world of politics. (Mark Leibovich)
This Might Hurt a Little: As Hillary Clinton prepares for her September debate against Donald Trump, her team has an uncomfortable challenge: Find a Trump stand-in who can realistically surface the most embarrassing details and accusations of Clinton's public and private life. (Annie Karni, Politico)
---
Visualized
'Well, How'd I Do?': In 2013, President Obama agreed to be interviewed by Zach Galifianakis in a relatively unknown online series called "Between Two Ferns," resulting in millions of views and a surge in traffic for HealthCare.gov. Here's how the video was made. (Juliet Eilperin, The Washington Post)
---
Question of the Week
China is currently ranked number one in Olympic table tennis, and Canada is traditionally great at ice hockey. If Washington, D.C., was its own country, in what sport would it win the Olympic gold medal?
Send your answers to hello@theatlantic.com or tweet us @TheAtlPolitics, and our favorites will be featured in Friday's Politics & Policy Daily.
-Written by Elaine Godfrey (@elainejgodfrey) and Candice Norwood (@cjnorwoodwrites)